Diaz vs Stevenson at TUF 9 finale
---
Quote:
Originally Posted by mmajunkie
While not yet officially announced by the organization, the live finale for "The Ultimate Fighter 9" has added a lightweight showdown between former "TUF" champions Nate Diaz (10-3 MMA, 5-1 UFC) and Joe Stevenson (29-10 MMA, 6-4 UFC).
MMAMadness first reported the that the pair had verbally agreed to the contest, and MMAjunkie.com (
www.mmajunkie.com
) has since learned from sources close to the bout that contracts for the fight have been signed.
The Ultimate Fighter 9 Finale is scheduled for June 20 at the Pearl at the Palms Casino Resort in Las Vegas.
Stevenson has endured a tough 1-3 stretch while facing some of the lightweight division's top talent. The winner of "The Ultimate Fighter 2," Stevenson was submitted by current UFC lightweight champion B.J. Penn in January 2008 and again by current no. 1 contender Kenny Florian in November 2008.
Stevenson last fought in a unanimous decision loss to Diego Sanchez in the "TUF 1" champion's first bout at 155 pounds.
Diaz will also be looking to bounce back from a loss. The "TUF 5" winner dropped a split decision to Clay Guida at UFC 94 in January. Prior to the defeat, Diaz had won five straight bouts for the organization, including four by submission.
Source:
http://mmajunkie.com/news/14225/nate...f-9-finale.mma
I am not sure who I am going to take here but if Joe loses he is either going to the WEC or not going to be employed by ZUFFA anymore.
---
[
Banned
Join Date: Apr 2007
Location: Montclair, NJ
Posts: 11,605
Diaz beats Joe. This shouldn't be hard. They are about even striking and Nate's not going to shoot in on Joe so I doubt we see a guillotine.

Nate's probably going to catch him in a guillotine and send Joe out of the UFC.
I'm glad to see Joe Silva giving another big opportunity to Joe Stevenson, as I thought he hung in there pretty well with Diego Sanchez. This is a fight that makes perfect sense, and I expect a good scrap betwee these two. Diaz should win the decision.

Stevenson will definitely go to the WEC if he's cut.
Rangers rule
Join Date: Nov 2007
Location: Glasgow, Scotland
Posts: 2,330
I see Joe LnP'ing his way to a UD. He will play safe to ensure his UFC tenure continues
---

Thanks to Plazz for the awesome sig
http://www.mmaforum.com/hall-fame/47...-plazzman.html
Show him respect
Flyweight
Join Date: Jul 2008
Posts: 294
I don't see Joe winning unless he works on his game a little more. While he is much stronger than Nate, I don't think he has the skills to take him. He's been fighting very 1 dimensional lately.

Diaz via submission Round 2
Banned
Join Date: Jul 2007
Location: Backseat of the PlazzVan
Posts: 6,472
I would love to see my boy Nate be the one to send Joe packing.

Join Date: Oct 2006
Location: Wa
Posts: 2,550
Diaz has a way of making good fighters look bad, then beating them. He did it with Maynard, Kurt, Guida(lost, but still did it), Neer. He seems to nuetralize there attack, so I see him making Joe nervous to goto the ground, and Joe pressing him against the cage.
War Stevenson, I really hop Joe Daddy can shut Diaz's mouth, two losses in a row would be the surpreme humbling that Nate needs.
---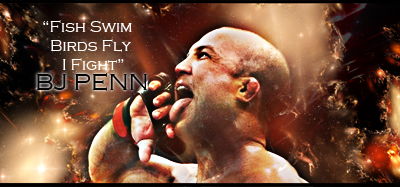 "If you get hit and it hurts hit him back you not knocked out yet."-Joe Doerksen
The Toxic Terrors (FFL)
Demetrious Johnson*Eduardo Dantas*Emanuel Newton*Will Brooks*Michael Page
Megaweight

Join Date: Apr 2006
Location: Everett, MA
Posts: 5,961
I think Joe will earn a hard faught decision here. Diaz is getting better but I think Joe poses problems for him. He is a wrestler that is also a blackbelt, bad for Nate. Joe only looks bad when hes on the the bottom and I dont see Nate putting him there.
---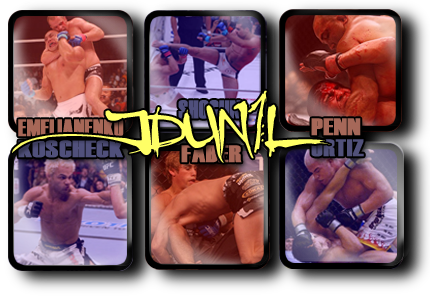 Mancrushes
1.Shogun
2.BJ
3.Fedor
4.Kos
5.GSP
Im in Porno's
its gonna be a tough fight for both but i think diaz will sub stevenson and joe will drop to 145 and go to the wec.
Currently Active Users Viewing This Thread: 1

(0 members and 1 guests)
Posting Rules

You may post new threads

You may post replies

You may not post attachments

You may not edit your posts

---

HTML code is Off

---