helluva fight! im goin with brown all the way that guy is a warrior.
Flyweight
Join Date: Jul 2008
Posts: 262
not lookin good for brown but i'll take a rugged redneck over an athletic black guy anyday
Brown is a tough fighter and improving but as for this fight.... RIP Matt Brown

Johnson by vicious KO!
Quote:
not lookin good for brown but i'll take a rugged redneck over an athletic black guy anyday
Bob Sapp frowns upon you.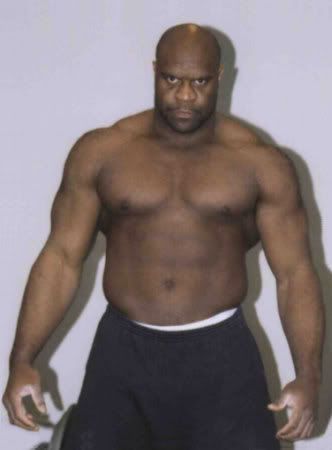 ---

I hate this. Brown is outmatched here, and he became one of my favorites with the class and dignity he showed in the Sell fight.

I hope he wins, but I just don't see it.
Bantamweight
Join Date: Jan 2009
Posts: 963
as much as i like matt brown this fight is in the bag for johnson
My head says Johnson
but my heart says Brown
my little one says both
I'm pulling for Matt Brown, technique over muscle -_-.
---
"Right kick; hospital, left kick; cemetery" - Mirko "Cro Cop" Filipovic
I am extremely surprised that people are counting Matt Brown out of this fight. Lets analyse this shall we.

Matt "Mother****ing" Brown, has great stand up skills. Very aggressive yet accurate and effective. He is good at landing knees in the clinch, has good boxing and good head kicks. He destroyed his last opponent standing.

Anthony "Rumble" Johnson also has good stand up skills, however his stand up is much more based on speed and power than any technical ability. He has a great straight right and a powerful head kick if he can land it, however I feel Matt Brown has the kicking advantage. Luigi Fioriavanti gave Johnson some real problems in the stand up in his last fight (if memory serves me correctly). He made him look tentative, gunshy and pretty much ineffective until the knockout came. Now if fioriavanti (A guy with little striking experience and a large reach disadvantage) can do that to Johnson I see Matt Brown giving him a ton of trouble.

Striking Battle goes to - Matt Brown

Now on to the wrestling. On paper Johnson has a large wrestling advantage and I see him taking Matt Brown down frequently with double legs, also Matt Brown has shown his wrestling isn't his strong point in the past. However, Matt Brown is no slouch when it comes to wrestling and his scrappy, aggressive, never give up attitude to some extent makes up for a lack of technical ability and physical prowess. Despite this Johnson still has a wrestling advantage and he will put Brown on his back.

Wrestling Battle goes to - Anthony Johnson

And finally, the ground game. Johnson has shown little ability on the ground but to be fair he has'nt been there that often. Brown has shown he is very capable of winning fights off his back and he has a good submission game, although he would much rather have his fights standing.

Submission advantage - Brown
Top position advantage - Johnson

In my opinion the fight goes like this. Both guys start off a little cautious due to the other guys power but after a few minutes Brown starts landing and flusters Johnson who then takes him down, this is pretty much how I see the whole fight going as I don't see either guy KOing the other. The question for me is can Brown submit Johnson off his back and IMO this will decide the fight.

I personally think Brown can and will submit Johnson off his back, probably towards the end of the third round. What do you guys think?

P.S I train MMA twice a week at a small Gym called Mcleouds MMA Academy and Jiu-Jitsu 3 times a week at Brazillian top team under Ze Marcello here in the UK. Never mentioned that before and figured this is as good a time as any.
Currently Active Users Viewing This Thread: 1

(0 members and 1 guests)
Posting Rules

You may post new threads

You may post replies

You may not post attachments

You may not edit your posts

---

HTML code is Off

---