I think that if dana is really as good a friends with chuck as he says, then his decision to retire chuck and give him a paying job elsewhere in the ufc is a respectable one. although i do also agree completely with thenegation that it should have been done in private.

While dana did invite couture at 44 and coleman at 45 back to fight, i think his decisions were understandable. coleman wanted to fight, probably because he needed to money. coleman isn't danas good friend, but he is a decent draw, so if coleman wants to fight then sure, he can fight.

Couture is 44, and has had issues with the ufc and contracts etc. he may be 44 but the guy is a model of good health and fitness. Not only that, but he could actually back himself and when he did return, he won the heavyweight belt. Thus, his return was justifiable.

Chuck however, has lost 4 of his last 5 fights. 3 or those 4 losses have been via brutal knockout. I can't really see a way to justify him staying in the sport. He has been there while the UFC rose to it's current heights. He has been champion. he has fought the best, and beat the best. he is mega rich. So it's hard to justify him to keep fighting, especially if he's dana's friend. It's like if your own friend wanted to keep fighting, but kept getting brutally knocked out. he's your friend. he's taking serious damage, and he has a wife and kids to support. I think dana's decision is justified, and by giving chuck a position elsewhere in the ufc, probably as a commentator or promotor, he is basically compromising with chuck by saying, 'dont worry about money, i will continue to pay you well - i just dont want to see you keep taking unneccesary damage'.

so yeah, i actually agree with dana here, and can completely see his point. i would almost definately do the same thing - except for, as negation said, making it public. By making it public like this, many casual fans or people who simply read headlines could interpret it as dana losing respect for chuck - when in fact, it's actually the opposite.
---
If you're a good MMAF contributor & want to be a part of the most exclusive MMA sharing site online, with high quality, full events of all UFC, dream, strikeforce, WEC & TUF shows (past and present), + also instructonals, then PM me.
Curitiba Food and Liquor

Join Date: Dec 2006
Location: NY
Posts: 16,176
You're absolutely right MooJuice. But there's still millions of people who are going to clamor for more Chuck. I think he might have a fight or two left in him before he runs the risk of getting Ken Shamrock syndrome.
---

Sig Credit to Toxic

Banned
Join Date: Apr 2009
Posts: 23
Chuck needs to hang'em up.
Take the money and run Chuck! Go buy an island and kick everyone off that you don't want to see on a daily basis.
Flyweight
Join Date: May 2008
Posts: 252
Chuck can still make tons of money on endorsements and movies. He can keep "fighting" by training the next generation of fighters.

It's not like his life is over. If I were him I'd be dam grateful for what I had and move on.
chuck is awesome, but he has to move on... god knows we dont want another ken shamrock on our hands..
---
For all those people who lost their lives and livelihoods in the Victorian bushfires my thoughts are with you!
Curitiba Food and Liquor

Join Date: Dec 2006
Location: NY
Posts: 16,176
Quote:
Take the money and run Chuck! Go buy an island and kick everyone off that you don't want to see on a daily basis.
I don't think he can. By the sound of it, he took a class or two at the Mike Tyson Money Management Academy.
---

Sig Credit to Toxic

Quote:
What does this say about other fighters like Randy Couture? He is older then liddell and kicking butt. its not age, its skill and most of all heart that makes a fighter.
Stop bringing up threads that are like 6 months old.
---

Go Here!
OFFICIAL MMAF TWITTER
bump another old thread like this and you will get the boot.
---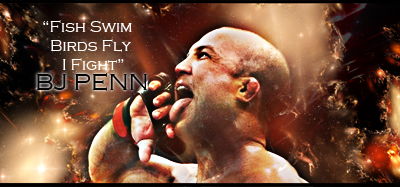 "If you get hit and it hurts hit him back you not knocked out yet."-Joe Doerksen
The Toxic Terrors (FFL)
Demetrious Johnson*Eduardo Dantas*Emanuel Newton*Will Brooks*Michael Page
Join Date: Jun 2009
Posts: 20,849
Quote:
First DW is full of it. 5 months ago a 43 y/o Couture fought Lesnar and 3 months ago 44 y/o Coleman was offered up for Shogun.

For DW to suggest he'd never make a dime off a 40 y/o fighting is clearly bullsh!t.

It's funny how people like to swing to extremes.

Two fights ago Chuck looked great againt Wanderlei and Dana is talking about potential title shots. Until he got caught he was beating Rashad.

Chuck isn't as quick as he was when he was younger. That's just how aging goes. However he is hardly washed up. His biggest problem has been sticking to a high risk game plan.

When Chuck retires should be his decision. It's his life to live; not Dana's.
I agree. Randy and Coleman haven't come anywhere close to looking like they used to, so why is it so much different that Chuck isn't as good as he was?
Randy is definitely slowing down and Coleman has been slowing down for awhile. But lets compare them. Chuck Liddell is 21-7 . Randy Couture is now 17-10. That is hardly an impressive record anymore. Yet people still talk about how great he was.
Now lets compare Liddell and Coleman. Here is their last five fights.
Mark Coleman
Stephan Bonnar (W)
Shogun Rua (L)
Pedro Rizzo (L)
Pete Williams (L)
Maurice Smith (L)
Coleman is 1-4 in his last 5 fights and he was (T)KO'd in 2 of them. And he isn't fighting people nearly as good as the people that Chuck Liddell is fighting.
Chuck Liddell
Shogun Rua (L)
Rashad Evans (L)
Wanderlei Silva (W)
Keith Jardine (L)
Rampage Jackson (L)
So as you can see both Liddell and Coleman have dropped 4 of their last 5. But the list of opponents isn't even close. Liddell has fought the top fighters while Coleman hasn't. (With the exception of Shogun)
My point is, why is Chuck being forced to retire, while Coleman just gets fed more opponents? Not to mention Chuck is also younger than Coleman as well. I don't understand why people are writing off Chuck Liddell when Couture and Coleman have slowed down tremendously as well, but Dana White doesn't try and get them to retire. They are both legends as well, so this can't be about tainting his legacy.
---
Currently Active Users Viewing This Thread: 1

(0 members and 1 guests)
Posting Rules

You may post new threads

You may post replies

You may not post attachments

You may not edit your posts

---

HTML code is Off

---