Forrest Griffin vs. Anderson Silva (not Thiago Silva) targeted for UFC 101
---
Quote:
Forrest Griffin vs. Anderson Silva (not Thiago Silva) targeted for UFC 101
by John Morgan and Dann Stupp on Apr 28, 2009 at 12:20 pm ET
The Ultimate Fighting Championship will apparently scrap a UFC 101 bout between former UFC light heavyweight champion Forrest Griffin (16-5 MMA, 7-3 UFC) and top contender Thiago Silva (13-1 MMA, 4-1 UFC) in favor of a Griffin vs. Anderson Silva (24-4 MMA, 9-0 UFC) match-up.
Sources close to the organization today told
MMAjunkie.com
(
www.mmajunkie.com
) a meeting was held last week to discuss the Anderson Silva vs. Griffin bout and that verbal agreements may now be in place.
Anderson Silva, fresh off a heavily criticized title defense over Thales Leites at UFC 97, will now move up a weight class for the non-title fight with Griffin.
Although not officially announced by the organization, UFC 101 takes place Aug. 8, most likely at the Wachovia Center in Philadelphia. The event also features a UFC lightweight title fight between title-holder B.J. Penn and top contender Kenny Florian.
Rumors of the potential Anderson Silva vs. Griffin bout began showing up last week after some cryptic emails were sent to a variety of MMA news outlets. The flames were fanned when seemingly unsubstantiated reports of the rumored fight were posted on a few MMA message boards over the weekend.
Although the fight is now close to official (but not signed), a source close to Thiago Silva told MMAjunkie.com the fighter was unaware his fight with Griffin had been scratched. Even as of this morning, the fighter was apparently under the impression he was still scheduled to fight Griffin at UFC 101.
MMAjunkie.com first reported in March that the UFC had lined up the Thiago Silva vs. Griffin fight, which many considered a bout that would determined the light heavyweight division's No. 1 contender after Quinton Jackson. Jackson is scheduled to fight the winner of a UFC 98 bout between current champ Evans and Lyoto Machida later this summer.
The source isn't sure if Thiago Silva will remain on the UFC 101 card with a new opponent or if he'll be shifted to another event.
As for Anderson Silva, UFC officials wasted no time scheduling him for his next fight. He most recently fought on April 18 as a headliner for UFC 97. He entered the fight as a significant favorite, and though he won a lopsided unanimous-decision victory, Anderson Silva was criticized for what seemed a conservative game plan in which he opted not to follow Leites, a Brazilian jiu-jitsu black belt, to the ground.
UFC President Dana White called the fight "embarrassing" and "disappointing," and he
openly questioned
if Anderson Silva needed another challenge at 205 pounds. The fighter, who picked up a UFC record ninth straight victory with the Leites win, moved up to 205 pounds in July 2008 for a non-title fight with James Irvin, and the Brazilian striker has made no secret of his intentions to move up a weight class again in the future.
The UFC has apparently obliged.
Stay tuned to MMAjunkie.com for more on this story.
And for complete coverage of
UFC 101
, stay tuned to the
UFC Rumors
section of MMAjunkie.com.
From:
http://mmajunkie.com/news/14713/forr...or-ufc-101.mma
Wow this is big- I never even considered a fight between these 2.
---
Now this will be awesome cause i will be attending this event hahaha i love this..
---
.:H.O.F. Inductee:.
.:GFX-H.O.F. Inductee:.
Holy shit this IS TRUE! What a match!
---
My Top 10 Favorite Fighters
1. Urijah Faber
2. Jose Aldo
3. Anthony Johnson
4. Frank Mir
5. Miguel Torres
6. Brandon Vera
7. Mike Swick
8. Diego Sanchez
9. Carlos Condit
10. Forrest Griffin
Live right and every other day is a good one to die.
Join Date: Jul 2008
Location: The Big Island, BC.
Posts: 1,431
wicked. i'd like to see this one.

It'd be a block buster, it will set up Silva (if he wins) for a LHW strap shot (if Machida is defeated), FG would push the action and we'd be sure to have fire works... and all in all, this kinda reminds me of a K-1 super fight. I hope it happens, hope it stays standing, and only wish it could be 5 rounds.
---
Incredible. The match-makers do it again. I'm so pumped.
---

Users Awaiting Email Confirmation
Join Date: Oct 2007
Location: oklahoma
Posts: 495
the front of my underwear just got drops of *sticky*
This is pretty nuts. I have to pick Anderson on this but if Forrest can pull off the upset it would be huge.
Quote:
This is pretty nuts. I have to pick Anderson on this but if Forrest can pull off the upset it would be huge.
If Forrest can pull out a win in this, I will declare him my favorite fighter.
---

I really hate this fight, Griffen is not as aggressive as he once was and considering the lack of aggression in Silva's last fight this seems like it could be a snoozer to me.
---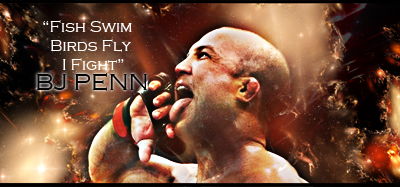 "If you get hit and it hurts hit him back you not knocked out yet."-Joe Doerksen
The Toxic Terrors (FFL)
Demetrious Johnson*Eduardo Dantas*Emanuel Newton*Will Brooks*Michael Page
Currently Active Users Viewing This Thread: 1

(0 members and 1 guests)
Posting Rules

You may post new threads

You may post replies

You may not post attachments

You may not edit your posts

---

HTML code is Off

---