View Poll Results

: What happens to Tito if he loses to Chuck Liddell?

He'll stay in the Light Heavyweight Division
25
69.44%
He'll move to the Middleweight Division
5
13.89%
He will leave the UFC
6
16.67%
Voters: 36. You may not vote on this poll
Quote:
Originally Posted by CTFlyingKnee
Im pretty sure Tito is going to win....but if he loses, why would he change anything?
tito has a HUGE ego. what would be left for him if he loses to Chuck again?
---
Banner By
Evil Ash aka B-Real
Correct me if Im wrong but Tito never actually made 185 did he? Back when he was MW champ that was actually the 205 lb class if Im not mistaken. Anyway, Tito couldnt make 185, he wont leave the UFC, but I do think its possible he move up to HW considering how weak that division is.
MW division was a higher weight class back in the day. So Tito probably hasn't weighed 185 since high school.

He wont leave. Just because you lose a title shot doesn't mean you leave the weight class or the UFC. Especially since Dana knows he's a big draw and thats the person who would decide if Tito stays or goes.
i would really like to see tito win so we can see a good third fight but if he loses i think he will just stay at lhw and maybe if he's lucky and loses at 66 get a third rematch
---
Favorite Fighters:

Roger Huerta
Karo Parisyan
Wanderlei Silva
Frank Edgar
Gray Maynard
Megaweight

Join Date: Apr 2006
Location: Everett, MA
Posts: 5,961
Quote:
Originally Posted by pt447
i'd love to see Tito vs Anderson... just to watch Anderson mash Tito to a bloody pulp!
TITO..WOULD..MAUL,,SILVA..IMO
---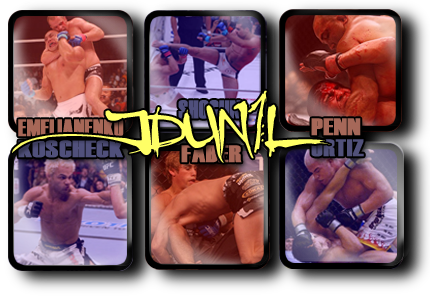 Mancrushes
1.Shogun
2.BJ
3.Fedor
4.Kos
5.GSP
Im in Porno's
armchair champion
Join Date: Sep 2006
Posts: 89
If he left we couldn't stare at Jenna Jameson pre and post fight...I'd switch shoes with him even it does require being punished by Liddel.
I hope he wins but really think he is in tough with Liddel - too good a striker combined with the takedown defence. My guess is Tito will try for #3 and then retire to coach. I hope they do put him in with Babalo, thats potentially one of the best match-ups in that division.
Currently Active Users Viewing This Thread: 1

(0 members and 1 guests)
Posting Rules

You may post new threads

You may post replies

You may not post attachments

You may not edit your posts

---

HTML code is Off

---