UFC 104: Ben Rothwell vs Cain Velasquez booked for Oct. 24
---
UFC 104: Ben Rothwell vs Cain Velasquez booked for Oct. 24
http://mmamania.com/2009/08/20/ufc-1...24/#more-14667
On the heels of Shane Carwin being scratched from UFC 104 to challenge Brock Lesnar for the division title in November, MMAmania.com (
www.mmamania.com
) has learned that former IFL and Affliction heavyweight standout Ben Rothwell has agreed to step in for "The Engineer" versus Cain Velasquez on Oct. 24.
Rothwell is coming off a dominating technical knockout win over Chris Guillen at Adrenaline II back in Dec. 2008. Prior to that, "Big" was riding a career high 13-fight win streak before running into former UFC heavyweight champion, Andrei Arlovski, during the inaugural Affliction event in July 2008 .
Before the loss, he had defeated former UFC champion Ricco Rodriguez, The Ultimate Fighter (TUF) 8 standout Krzysztof Soszynski, Roy "Big Country" Nelson and others.
The Miletich Fighting Systems (MFS)-trained fighter was on course to throw hands with Chase Gormley at the same event however, the UFC quickly shuffled the deck after Carwin's departure.
Velasquez is coming off the complete and utter destruction of Cheick Kongo at UFC 99 back on June 13. The talented wrestler out of American Kickboxing Academy pushed his perfect record to 6-0 in his first decision win after rattling off five straight technical knockout stoppages.
The experience and talent of Rothwell will provide him with perhaps his stiffest test to date.
UFC 104 will feature a main event between UFC light heavyweight champion Lyoto "The Dragon" Machida and challenger Mauricio "Shogun" Rua. It's expected that Velasquez will earn the next title shot with a win pending the outcome of UFC 106.
i see velasquez taking this one easily.
dominanting victory by KO. 1st ore 2nd round.
---
.
BELIEVE!
I like Rothwell here, big strong experianced fighter who hits hard and will have a much better TD defense and scramble than Kongo, he may not control the fight but I think Rothwell can take the win. Im not sold on all the Velasquez hype and think Rothwell is a guy who has really been overlooked in his career.
---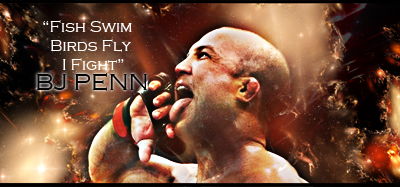 "If you get hit and it hurts hit him back you not knocked out yet."-Joe Doerksen
The Toxic Terrors (FFL)
Demetrious Johnson*Eduardo Dantas*Emanuel Newton*Will Brooks*Michael Page
Quote:
i see velasquez taking this one easily.
dominanting victory by KO. 1st ore 2nd round.
What makes you think Mr. Pillowhands can pull a KO? Dude had Kongo mounted half that fight yet couldnt muster any power from such a dominant position. Not to mention that any time they were standing Velasquez woud get rocked. He was about as inadequate on the feet as Kongo was on the ground. All of his TKO victories have been cuz opponents have stopped defending themselves due to positioning NOT damage.
---


"Are you seeing planes? Is your name Tattoo? Because I swear to God, you're living on Fantasy Island"
If Cain couldn't finish Kongo with 250+ punches to the head hes not gonna KO Rothwell lol
I see cain by decision. Rothwell is decent everywhere but he doesnt do anything really well. I think that cain will be able to control the fight pretty easily. That dude is one hell of a wrestler and im also gonna bet that his standup and ground-n-pound look about ten times better then they did in the kongo fight.
Light Heavyweight

Join Date: May 2007
Location: Melbourne, Australia
Posts: 3,474
Cain was really unimpressive against Kongo. I see Rothwell taking this one.
---
Quote:
Originally Posted by jdun11
This is by far the easiest and safest pick of the year in mma.
Quote:
Originally Posted by jdun11
Nog's only chance is one of his miracle submissions, after taking a beating the entire fight.
Quote:
Originally Posted by jdun11
But its not gay if you watch it with a hot chik.

I wouldn't count out Rothwell at all, he's a pretty good fighter on a good day.

Also one must remember while Cain did hand Kongo his own ass on the ground, Kongo has the worst TDD of any HW i think i've ever seen. Rothwell will definitely not be anywhere near that easy to take down.

This could be damn close but Cain probably wins by decision.
---
Big Thanks to KryOnicle for the sig!
Fav Fighters

HW: Frank Mir
LH: Lil Nog
MW: Bisping
WW: Hardy
LW: Ross Pearson
Very interesting matchup, finally Cain's getting some real challenges. Every other guy he's faced so far has been a sucker for his wrestling, but Rothwell is waaay more experienced and has good TDD and ground defence. On the feet, Ben's a shoe in. I got Rothwell, TKO rd 3, though Cain might win a rd or two by ground control. Still, I wouldn't be surprised if Cain took it either ... his wrestling is pretty elite and he seems like probably the hardest worker in the HW division.
Currently Active Users Viewing This Thread: 1

(0 members and 1 guests)
Posting Rules

You may post new threads

You may post replies

You may not post attachments

You may not edit your posts

---

HTML code is Off

---