Quote:
Originally Posted by Dandada187
Ken Shamrock truely is a living legend in the world of mixed martial arts and a favorite of MMA fans around the world. Ken Shamrock has lived the life of a martial arts warrior and continues to do so as well as passing on his undoubted skills by the way of his training camp, THE LIONS DEN.
Since the very beginning of The Ultimate Fighting Championship (UFC) Ken Shamrock has been involved. In UFC 1 - The Beginning he won with a heel hook submission against Patrick Smith and was eventually defeated by brazilian jiu jitsu supremo Royce Grace by the way of a rear naked choke.
SHAMROCK ... the name says it all. Along with Royce Gracie and Dan Severn, Ken Shamrock was one of the original pioneers of mixed martial arts. At a time when fighters were only skilled in one art, Shamrock was a hybrid fighter, mixing strong grappling and striking techniques. During his reign as Superfight Champion in the Ultimate Fighting Championships, Shamrock defeated an impressive list of fighters, including Kimo, Severn, and Oleg Taktarov.

Ken Shamrock has fought around the world in The Ultimate Fighting Championship, Pride Fighting as well as being a popular figure in the WWE where he was billed as "The world's most dangerous man", a nickname that has followed him back into the MMA world.


Ken is primarily a submission fighter although is a well rounded MMA fighter. His ferocious tenacity is what drives him on in his fights and keep his legion of fans on the edge of their seats.

When the worlds most dangerous man is looking you square in the eyes across the octagon then you had better be ready for a war. Ken Shamrock is a legend and he isn't going anywhere just yet.
"REPECT SHAMROCK"
I respect the hell out of Ken. Just like everyone else has said, he was a pioner and and an amazing fighter. But the key word here is
WAS
. He is much older now (41) and cant fight like he used to. He needs to realize this. Most professional athleats retire in thier mid 30's. He has had a great stint. But I dont think he needs to go out as the man who was great but didn't know when to quit. Wether he beats Ortiz on the 8th or not he needs to either, get out of the UFC and be a promotor, or simply keep his legacy threw The Lion's Den. His camp is a great way to keep his name synonymous with MMA. But constiantly going out and getting beat can tarnish a name very quickly.
After coaching the Ultimate Fighter season 3, and having this huge promotion for UFC 61 Bitter Rivals. He is in the lime light. He is getting the "face time" again. It is now time to step aside and let the new, young up and commers try to match all that he has done.
Quote:
It doesn't matter what happens with Tito...even if Tito knocks him out he still can't be defamed....the man has done way more for MMA then Tito
Not realy...I mean now with all of the new MMA fans they will see an Old fighter that used to be good getting his ass kicked,And Tito a funny cocky "bad boy" making fun of him.Not to be mean Ken was an amazing fighter and always will be one of the best,He dominated UFC for most of his good fighting days.
And he should quit right after he fights Tito even if he wins wich would probably be by a lucky submission,Because you know he will lose his next fight.And he doesn't need to be made a joke out of,It's a new era for UFC and alot of new people.hE stiLl duH MaN!!!
KEN"Scenile"SHAMROCK 4 LIFE!!!
---
Last edited by Eminem; 06-29-2006 at

12:07 PM

.
MMA Fanatic
Join Date: Jul 2006
Posts: 18
The way I see it Shamrock would deserve respect if he would just hang it up and accept that his time is past. He was a horrible coach on TUF and left his squad of fighters to hang out and dry. He's not intelligent in any capacity and clearly has some mental issues. If I was Tito Ortiz I'd genuinely be concerned that Shamrock would try and kill me due to his poor loser mentality. I agree that he was the most balanced fighter in the beginning and maybe ahead of his time. Like most UFC fighters his ego is his worst enemy.
i respect ken alot, hes my favorite fighter of all time. i do believe he needs to retire. he should have after his fight with tito at ufc 40. i also think the younger shamrock from the early days would probably destroy tito if tito fought ken in his prime. ken was alot quicker and a whole lot stronger back then. He has done alot of the sport thats why most of the pple in the ufc are there bc of him and gracie ect.
Megaweight

Join Date: Apr 2006
Location: Everett, MA
Posts: 5,961
the shamrock that tito beat was probably better than the one who won the first ufc title...he developed better strikes and improved his subs..tito in his prime would kill shammy in his prime..its just a bad match up for ken,..ne way u put it
---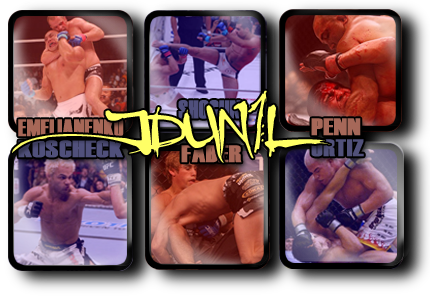 Mancrushes
1.Shogun
2.BJ
3.Fedor
4.Kos
5.GSP
Im in Porno's
This is SPARTA!
Join Date: Apr 2006
Location: Houston, Texas
Posts: 5,495
When Shamrock started punching at the start of the fight and then try and shoot in I was like yeah, this is gonna be good. Then Tito slams him and Shamrock can work from the bottom but then Tito got him on the cage and started throwing elbows and punches. Good call in stopping the fight. I still and I always will RESPECT SHAMROCK.
---

Currently Active Users Viewing This Thread: 1

(0 members and 1 guests)
Posting Rules

You may post new threads

You may post replies

You may not post attachments

You may not edit your posts

---

HTML code is Off

---