Good to see Franklin back and Swick is going to get KTFO!!
This will be a great fight an no doubt a stand up war. I like both of these guys alot but I have to give the advantage to Franklin based on Swicks lack of defense against the Crow's strikes in the third round of their fight. If the crow had been fighting the first two rounds I think that one would have gone differently. I think Swick knows he was too cautious in their first fight.

Franklin has alot more pressure in this fight. We will see how he holds up. We will see what that devastating loss did to his confidence.

Good luck to both, one of them has to lose, its like Swick v. Crow. I like both of them alot, neither should have suffered for a loss to the other and the next thing you know.....adios Crow.

If betting money: Franklin 2nd round KO
Rooting for: Swick 1st round KO
---
A groan of tedium escapes me...
I think swick is kinda getting F**ed over. He has won like 5 in a row and should be the number one contender if it wasnt for ultimate fighter 4. I really like both guys but i want to see swick win just bc rich has had the glory of being a champ. I want to see someone els besided rich take down anderson( If it is possible)
rich is a much better fighter and his whole career depends on this fight. he will win by knckout or submission, w/e it takes.

It was sort of predictable, what better matchup is there for franklin right now?

this fight will be very exiting but franklin knows he cant lose.
Megaweight

Join Date: Apr 2006
Location: Everett, MA
Posts: 5,961
Swick..has..a.chance..of..catching..Rich..cuz..Ric h..has..a.weak.ass..chin..but..i..think..Rich..is. .too..strong..Rich..will..KO..him..in..rd..2
---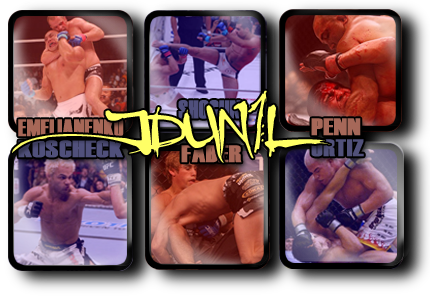 Mancrushes
1.Shogun
2.BJ
3.Fedor
4.Kos
5.GSP
Im in Porno's
rich doesent have that weak of a chin.

its not the greatest chin but to knock him out you have to actually capitalize on a big mistake he made and land some big ones like machida did or anderson did, a few exchanges with mike swick aint gonna be a problem.
Currently Active Users Viewing This Thread: 1

(0 members and 1 guests)
Posting Rules

You may post new threads

You may post replies

You may not post attachments

You may not edit your posts

---

HTML code is Off

---