Quote:
Talk about taken out of context. Yes Tito is a tard, but he was responding to the not so kind words Liddell had about him. It's not like he he said it outright without provocation...but then again he probably would have even if Liddell didn't say what he said lol.
Nothing's been taken out of context. Tito's running his mouth like crazy lately, "talking shit," as he himself calls it. Perhaps you missed the thread where he's quoted saying Machida's a p*ssy and the only reason he finishes fights now is because Tito got to him.
And like I said, Liddell's absolutely right. Win or lose, he gets in there and fights. He has never ducked anyone, which is much more than I can say for Tito Ortiz.
Tito's a solid fighter, but he's a terrible sportsman. I don't understand why people are entertained by his babbling.
---
Last edited by vandalian; 09-09-2009 at

02:51 PM

.
Live right and every other day is a good one to die.
Join Date: Jul 2008
Location: The Big Island, BC.
Posts: 1,431
haha, yeah... see that's the rub. Tito thought he was in a dance off with chuck those first two fights... explains the turtling up, was trying to get his spin on.

way to go B-Boy Ortiz.
---
can Tito just go and die already? I'm so sick of this prick. Everything he says is either BS or just plain arrogant.
---

Go Here!
OFFICIAL MMAF TWITTER
Lol I don't like Tito but he amuses me so much. How can a guy that got knocked out twice by the same guy still talk shit?
---

Sick Sig By Toxic
Aubrey Drake Graham & Michael Stevenson Are Genius's ♥
Megaweight

Join Date: Apr 2006
Location: Everett, MA
Posts: 5,961
You have not heard the last of Tito Ortiz. He has some good wins in his future. Quote me on it.
---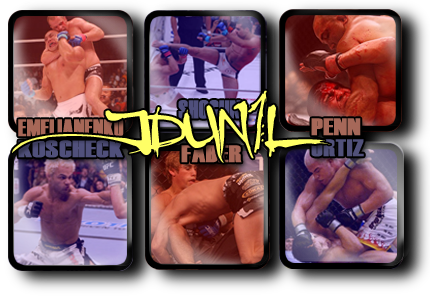 Mancrushes
1.Shogun
2.BJ
3.Fedor
4.Kos
5.GSP
Im in Porno's
Quote:
You have not heard the last of Tito Ortiz. He has some good wins in his future. Quote me on it.
There I quoted you
And agreed
Quote:
He's obviously still the same jackass he always was, cut from the same any-publicity-is-good-publicity cloth that has given us hellspawn such as Paris Hilton and Spencer Pratt, who stay famous by doing stupid shit instead of contributing something to society.
Who the **** is Spencer Pratt? Wait...then again, don't tell me.
Tito has always had a cannon of verbal diarrhea as a mouth and I never expected that to change now that he's back. He continues to put himself over in a ridiculous way because of (as vandalian put it) the any-publicity-is-good-publicity mindset. The only thing he has on Machida is that "he ran away" and "I put him in the most danger in his whole career."
Serious Tito? I think Antonio Inoki's triple slap on Machida was more dangerous than your desperation triangle attempt. Did it catch Lyoto off guard? Yes, but that doesn't mean it would have ever threatened to end the fight.
Tito can't honestly believe half of the things he says, nobody with any kind of fight knowledge could. He is a showman. He plays the character "Tito Ortiz" like Stephen Colbert plays the character "Stephen Colbert."
Don't take Tito seriously when he has a microphone in front of him.
Sounds like one of the original heels is back...

Always found him entertaining to watch. Not championship material anymore, but he's still a solid all around fighter. Thiago Silva should fight em to test his mettle. That would be fun...
Currently Active Users Viewing This Thread: 1

(0 members and 1 guests)
Posting Rules

You may post new threads

You may post replies

You may not post attachments

You may not edit your posts

---

HTML code is Off

---