If Marquez hits him too hard, the first 20 rows will be sprayed with the crap Mayweather is full of.
---
Last edited by vandalian; 09-16-2009 at

02:27 AM

.
I would highly suggest we stop posting Floyd Mayweather comments on this site. All Mayweather is trying to do is stir up the MMA community and steal some buys. He's clearly afraid of the UFC from a business standpoint and their ability to generate buys.

You don't believe me? Then why has Mayweather mentioned the UFC every single time he fights since he's come back? He's throwing buzz words around and trying to get people's attention with outlandish comments. He mentions Franklin's boxing and then falls back on a comment he makes in EVERY interview "I make 2.5 million." He has no point about Franklin. Yes Rich's boxing LOOKS bad but it's been effective against everyone he's faced hasn't it? MMA striking =/= Boxing striking. It's a completely different sport, stop making a direct connection to the two. Chris Lytle and Marcus Davis are both pro boxers but don't have a traditional boxing style when fighting in MMA matches. They can't afford to use a 100% technical style and sacrifice their TDD and kicking.

His second point about Lesnar is funny...isn't he the one that went to the WWE when he was "retired." Didn't he have a wrestling match with The Big Show? So wouldn't that make him a professional wrestler too? Look, Lesnar was a top-level college wrestler before he entered the WWE. He is a freak of nature physically and would excel at any sport he would enter. If he went into boxing he could possibly steamroll several of the 20,000 paper champions who call themselves "World Champions."

It's also funny that Mayweather has started throwing around the phrase "pound for pound" lately. Considering he ducked the world champion in his natural weight class (Shane Mosely) and the true #1 pound for pound fighter Manny Pacquiao. He also rejected a fight with Antonio Margarito in 06. Now I'm in no way a follower of boxing but there are only 4 people he has faced who's names I even know. Ricky Hatton, Oscar De La Hoya, Zab Judah, and Jose Luiz Castillo

The Crocop comments are something the MMA fans and analysts have been saying for years. Though I might tend to agree with him about the Vlad comment and the Tim Sylvia comment. There's a reason he's an ex champion. The talent level of the Heavyweight division was nowhere near what it is now.

Remember when he talked all that shit before and Sean Sherk challenged him to an MMA bout? He backed down right away and appologized, saying that he "respects MMA and MMA fighters."

All in all Floyd is trying to steal viewers from MMA with his comments. He realizes that he needs to say some bizarre shit to sell his fight when matching up against the UFC. Like I said before, lets just stop posting his comments anywhere on this forum. Floyd is just trying to promote his product by breaking down his competition. MMA fans getting pissed over his comments and posting them everywhere is only going to give the midget more attention than he deserves. We all know he's going to run around the ring, bounce off the ropes, and throw a single counter punch for 12 rounds.

I've already wasted too much time talking about him here.
Personally I think Mayweather brings up some really good points. MMA is for idiots and thugs.
I wish you guys would stop trolling everything the 8th wonder of the world says.
---
I probably was being sarcastic in the above post. I think you should flame me for it.
Who launched the first rocket? him or Dana?
---
Haha! You gotta love Mayweathers consistency. He's just having a laugh at everybodys expense. Thats the Mayweather way. You would think we would be used to it by now the way he goes on about MMA.
Having said that, saying his boxing style is boring is just as uneducated and trollish as Floyds comments. His boxing skills are fantastic.
Ignore the little fool. If we are really lucky he might lose and then the whole MMA community can dance a little jig.
Quote:
Who launched the first rocket? him or Dana?
If was Mayweather far as I remember. I never recalled Dana saying anything bad about any boxer except Floyd.
Boxing is boxing MMA is MMA, Ive seen a few topic's about this and Mayweather's comments but you really cant fight MMA the same way you fight boxing a match.

Boxing has a quite a few aspects but nothing like MMA, you have every other aspect of MMA you need to be savvy at that it slow's progression in one singe aspect down.

To me MMA will always mimic reality more than boxing, Floyd can say boxing will be around in ten years all he wants (and it probably will to some degree) but they said the titanic was unsinkable too and we all know how that ended.
---
sakurabushidokan.homestead.com
Quote:
its weird boxing must be way bigger in the states than it is here or something, i honestly dont know anyone that orders boxing ppv especially over a ufc event
Me neither bars here don't even show boxing PPV's cause nobody cares and we have bars that show the mid afternoon live PPV broadcasts of the European UFC cards.
---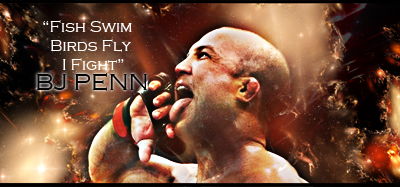 "If you get hit and it hurts hit him back you not knocked out yet."-Joe Doerksen
The Toxic Terrors (FFL)
Demetrious Johnson*Eduardo Dantas*Emanuel Newton*Will Brooks*Michael Page
Only reason Mayweather is so vocal about this topic is because he feels threaten by MMA. Mayweather is a fighter, and more peopele give a dam about Brock Leasnar, Randy Couture and Chuck Lidell.
---
Right kick, Hospital.
Left kick, Cemetery.
-Mirko Cro Cop.
Hey, wasn't Zuluzinho supposedly 39-0 in vale tudo before Fedor fought him?
Lightweight
Join Date: Oct 2006
Location: long island NY
Posts: 1,572
Quote:
lmao @ the comment about Rich Franklin's hands.

bigups to money mayweather!

and smh @ people who hate on floyd's ''hit & not get hit'' boxing style. you wanna see people swinging around guaranteeing a KO or something like idiots?
Floyd is an awesome boxer "no doubt about it"! Hes also an mma fan but thinks boxers are better with their hands (which they are) so he isnt far off talking about boxers beating up mma guys in a boxing match. But a boxer in an mma match would only have a punchers chance and thats just not enough to be a champion. I wish he would do a demo fight with an mma champion, that should shut him up.
Currently Active Users Viewing This Thread: 1

(0 members and 1 guests)
Posting Rules

You may post new threads

You may post replies

You may not post attachments

You may not edit your posts

---

HTML code is Off

---