Hopefully this fight gets rescheduled for a main card down the line as Stout always brings the fight win or lose and I always like watching.
---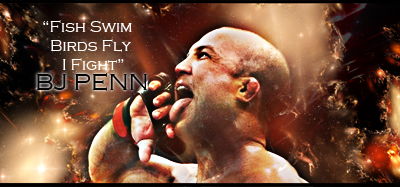 "If you get hit and it hurts hit him back you not knocked out yet."-Joe Doerksen
The Toxic Terrors (FFL)
Demetrious Johnson*Eduardo Dantas*Emanuel Newton*Will Brooks*Michael Page
Lightweight
Join Date: Oct 2008
Location: Trinidad and Tobago
Posts: 1,738
damn...
it's the TUF curse.
Blessings to Nover, hope he's in good health
He was the guy that fainted on TUF right?
---
Fav quotes:
Quote:
His KO of Babalu was pretty rough, too. He knocked him so silly he tried to grapple Big John.
Quote:
Originally Posted by XPEHBAM, Feb 18 08 : 8:27pm
I truly think Tank not only veteran of the UFC .. but also.. KFC...
Flyweight
Join Date: Aug 2009
Location: Ottawa, Ontario
Posts: 209
Dammm

I been waiting for this
I hope Nover is alright..

Hopefully he will be back with no complications..
---

Sick Sig By Toxic
Aubrey Drake Graham & Michael Stevenson Are Genius's ♥
Amatuer
Join Date: Jan 2007
Posts: 161
So what happens to these two? Do they get payed still for showing up? Or do they get jack shit?
Banned
Join Date: Aug 2007
Location: banned
Posts: 0
Quote:
dam he always has a problem =[

prob gonna be cut now
I could see that happening....
Quote:
And we have a winner for most stupid comment of the day! How is he gonna get cut, he didnt lose, he had a seizure. Its like any other fighter getting injured and pulling out of a fight, they dont get cut, they come back in a couple of months and fight again.
Wow....
Quote:
A lot of people have gotten onto your case unjustifiably. Silva has been finicky with who is being kept, and Nover was NOT the winner of TUF season whatever, which had terrible ratings.

Combine that with the fact he's lost twice in the UFC, and I think this kid has something... it may be wrong, but it wouldn't surprise me to see the kid cut 6 mo. from now in a blurb.
Agreed and well pointed out as it seems to have slipped a few on the thread.....Hope Nover s okay though Siezures are dangerous I have had 2 in my life and when I awoke I hadnt bee breathing for over 2 mins......Freaky when you wake up....Hope he gets over it...
CC420
From Dana Whites twitter "Nover is sitting ringside and 100 percent healthy
about 4 hours ago from TwitterBerry ". Is that a knock on Nover? Im kinda drunk and not sure how to take this.
Lightweight
Join Date: Jul 2008
Location: Flint,Michigan
Posts: 1,806
Man I was looking forward to Nover getting stomped on. When isn't this guy having problems passing out or having seizures? One would think that he shouldn't be fighting in the first place.
That sucks... I like both fighters. He might get cut, and it might be good for him to earn his way back in through some lower level promotions.
---
Currently Active Users Viewing This Thread: 1

(0 members and 1 guests)
Posting Rules

You may post new threads

You may post replies

You may not post attachments

You may not edit your posts

---

HTML code is Off

---