Oh shitty...I was looking forward to this fight too.
Hope Nover is alright.
---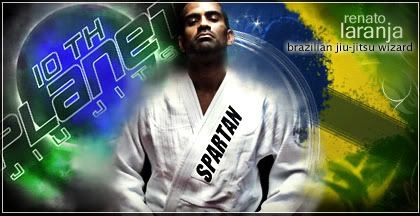 "You have a big word for a guy who don't have a gi right now." - Renato Laranja
Quote:
prob gonna be cut now
no way.... not after the showing he had on The Ultimate Fighter he was on.
---

Fedor, Mir, Lytle, Serra, Hendo, Chuck, Minowaman, Maynard, Forrest, Hunt
Pickett, Cerrone, Matt Brown, Bisping, Weidman, Barnett, Lawler


Quote:
prob gonna be cut now
And we have a winner for most stupid comment of the day! How is he gonna get cut, he didnt lose, he had a seizure. Its like any other fighter getting injured and pulling out of a fight, they dont get cut, they come back in a couple of months and fight again.
---
FORMER UFC CPL CHAMPION
CPL RECORD
:
5-3
Events Attended: UFC 120, CWFC 45, CWFC 52
Lightweight
Join Date: Nov 2006
Posts: 1,916
A seizure isn't necessarily a sign of anything serious. It can be something like epilepsy or a brain tumor but it can also just be your brain "skipping a groove" and not mean anything at all. My brother had a significant seizure when he was 14. Many many tests revealed nothing and 20+ years later it hasn't happened to him again.
Bantamweight
Join Date: Dec 2006
Posts: 642
Why was Nover and Stout on the undercard anyways? Sam Stout alone should've assured that it was the main card. It's a freakin UFN no less.
Quote:
dam he always has a problem =[

prob gonna be cut now
A lot of people have gotten onto your case unjustifiably. Silva has been finicky with who is being kept, and Nover was NOT the winner of TUF season whatever, which had terrible ratings.
Combine that with the fact he's lost twice in the UFC, and I think this kid has something... it may be wrong, but it wouldn't surprise me to see the kid cut 6 mo. from now in a blurb.
Bantamweight
Join Date: Oct 2008
Posts: 608
very disappointed to hear this. I like Nover and I was excited to see if he would rebound but oh well
---
Favs
HW-Brock Lesnar
LHW-Forrest Griffin, Lyoto Machida, Rashad Evans & Gegard Mousasi
MW-Chael Sonnen
WW-All hail GSP
LW-Frankie Edgar
FW-Kenny Florian & Mark Hominick
BW-Don't really have one but I love their fights
Sucks for this to happen. Not a good start to the night. Add to that it looks like ANOTHER bad ref call has f'ed up the first prelim!
---
Pick the Card Comp YTD: 61-30
Currently Active Users Viewing This Thread: 1

(0 members and 1 guests)
Posting Rules

You may post new threads

You may post replies

You may not post attachments

You may not edit your posts

---

HTML code is Off

---