Quote:
basically, if he keeps to supplements that are legal that mimic the effects the two main illegal ones do (hgh and steroids) he will be ok. The fact of the matter is to keep his body at the level it is he absolutely has to be taking some soft of chemical into his body that keeps the muscle on.
HGH is not illegal, and there are no Supps that mimic the effects of steroids, granted PH's and Designer Steroids do, but they are being banned by the FDA right now. You guys do realize that when someone goes off their cycle, they don't ALL OF A SUDDEN lose all their muscle mass and turn in a flat blobs...
Quote:
Does this
in your post not mean sarcasm anymore ?
Apologies sir, I will go make changes to my post now.
My bad man
---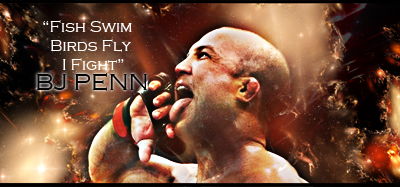 "If you get hit and it hurts hit him back you not knocked out yet."-Joe Doerksen
The Toxic Terrors (FFL)
Demetrious Johnson*Eduardo Dantas*Emanuel Newton*Will Brooks*Michael Page
I highly doubt it but he looks scary
---

Sick Sig By Toxic
Aubrey Drake Graham & Michael Stevenson Are Genius's ♥
Shoot, what about Kevin Nee from that video. He's only 24 and 6'1 260. Get him into mma.
Lightweight
Join Date: Jul 2008
Location: Flint,Michigan
Posts: 1,806
Superheavyweight class??? Brock fighting someone bigger than him would be awesome, and with a few like him they could finally cut heavyweight into two classes.
Brock would own him. Unless I'm confused and Mario has some sort of a ground game?...

He would have to lose some weight to get to where Brock cuts from (if he could actually cut what Brock does) and then Brock would be the same size, with far more skill.
---
Mariusz never seemed that huge on tv to me but standing off with a regular dude... damn. I'm stoked to see his first fight, he's another heavyweight that is quick on his feet. Maybe we'll get to see the first time someone gets their arm torn off.
---
Last edited by dario03; 09-17-2009 at

01:42 AM

.
Heavyweight
Join Date: Apr 2007
Posts: 3,709
he moves really really well for a big dude, that's impessive.
He would never make the weight cut and also Steroids are not allowed in the UFC unlike the worlds strongest man competitions. So the answer is no he will never beat Brock (unless it's in a video game).
Currently Active Users Viewing This Thread: 1

(0 members and 1 guests)
Posting Rules

You may post new threads

You may post replies

You may not post attachments

You may not edit your posts

---

HTML code is Off

---