Megaweight

Join Date: Apr 2006
Location: Everett, MA
Posts: 5,961
Am I the only one who think Sonnen is gonna beat Okami?
---
He is the better wrestler, and I think he has better striking than Okami also. I think this is a very tough matchup for Okami.

I think Sonnen wins a decision in this one.
---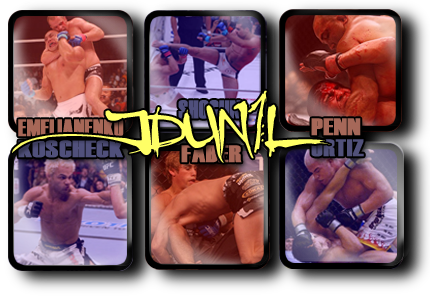 Mancrushes
1.Shogun
2.BJ
3.Fedor
4.Kos
5.GSP
Im in Porno's
Okami is always slow to start, but I think Okami is going to take it.
To be Honest i just want to see it, i mean....

It would be a good gauge of how good Okami's MMA wrestling is, and well its a while since i've seen him in a relevant fight, at least this one is interesting.

Looking forwards to this one.
---
Chael Sonnen is a very good fighter who could give a solid fight to most MW fighters in the world. I think the guy will never get a title shot but could upset a few title contenders.
Saying this, I think Okami will beat him by a close decision.

Actually come to think of it this fight really seems boring. I hope they prove me wrong.
---
Franklin,Gouveia,Maia,Kharitonov,Hunt,Liddell,Pari syan,Hardy,Shlemenko,Machida,Gomi,Bustamante,Evans ,Edgar,Hathaway,Bonnar,Murray,S.Carter,Ludwig,Pett is,K.Gill,Sobral,Mousasi,D.Cruz,Arona,Nogueiras,Co te,Ole Laursen,Kawajiri,Sakuraba & K1 Lebanner!
Bantamweight
Join Date: Jan 2009
Posts: 963
i just wish it wasn't undercarded
Banned
Join Date: Sep 2009
Location: South Florida
Posts: 392
Sonnen is the most boring fighter ever, but I think he will win via UD

Japanese fighters are overrated.
Super Heavyweight

Join Date: Sep 2008
Posts: 4,364
Jdun11 thinks Sonnen is going to win.

*makes note to go all in on vbookie for Okami*
You guys are worrying me now. I was about to put big money on Yushin. He just looks stronger and better at the takedowns. They both look bad striking, but Yushin looks a little better there too.
Your Mom, is there a particuler reason why you are all red. Your posting doesn't seem bad?
http://www.mma-tv.net/vault.php?search=sonnen
I just do not see Sonnen taking this one. Not going to happen. Okami by Stoppage Rd. 1
---
Let's Go Broncos, Penguins, Penn State, Red Sox, Tony Stewart & Forrest Griffin!!
Proud Member of the US Navy Seabees since 8/15/06
Currently Active Users Viewing This Thread: 1

(0 members and 1 guests)
Posting Rules

You may post new threads

You may post replies

You may not post attachments

You may not edit your posts

---

HTML code is Off

---