MMA Fanatic
Join Date: Sep 2009
Posts: 35
Dana White talks Machida vs. Anderson Silva
---
Source:
http://mmaposers.com/blog/2009/10/07...lyoto-machida/
Quote:
During the interview with Jim Rome, which was about 8 minutes long, they talked about if UFC is ever going to get a network TV deal, The Ultimate Fighter 10, Kimbo Slice, Herschel Walker signing with Strikeforce (which was hilarious), Lesnar vs. Carwin and Fedor. The most interesting thing to come out of the interview was when Dana was talking about UFC 104, in particular, Shogun vs. Machida. Dana was talking about what an interesting matchup it was when Rome followed up with, "Will we ever see Machida fight Anderson Silva?" Dana's answer:

"a couple of fights away from a mega-fight like that."
Would there ever be a better fight than Lyoto Machida vs. Anderson Silva?
Amateur
Join Date: Aug 2009
Location: Indiana
Posts: 131
Amatuer
Join Date: May 2007
Location: Ft. Lauderdale FL.
Posts: 116
This would be the best UFC fight of all time without a doubt. I really hope we get to see this fight in the near future.
---
The US needs to Legalize cloning so that EVERY man in America could have his very own Jessica Simpson
....Think about it
It probably would be, but I don't think most people would even understand what was going on. I'm pretty sure the fight would consist of them circling for 5 rounds and then one of them conceding his opponent is superior and forfeiting.
Lightweight
Join Date: Jul 2008
Location: Flint,Michigan
Posts: 1,806
Yeah I could see this as another snoozefest fight which both fighters have had. It would be awesome to see them beat the hell out of each other but it wouldn't happen. They are both to technical and would just circle and the fight would be boring as hell. I'd definatly go with Anderson due to KO power IF he could get a hold of Machida.
Banned
Join Date: Sep 2009
Posts: 525
Neither of these fighters have had a boring fight. Unless you know nothing about fighting and believe that a good fight is just them going out and swinging. That's idiocy. This fight would be alot of fun for anybody that knows anything about martial arts. I for one would love watching the technique and skill of every single movement of both fighters. This fight would be all about ranges, both fighters wanting some space to counter. But, I see Silva attacking more, but he's good enough that he can survive a Machida counterattack by making him miss with head movement. Overall, this fight would be exciting but it would be pretty much even until one of them made the smallest mistake. Neither make many mistakes but both are absolutely deadly if the smallest is made.
i really want to see those two fight but botom line i don't think they will agree.
---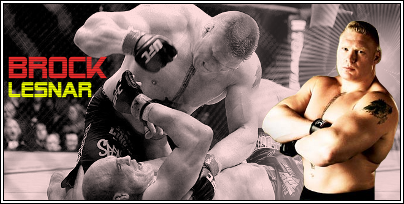 I'm definitely on the ColdCall boat, Silva is ducking Machida. I'm sure Machida will agree to defend his belt against anyone, Silva would be no exception.

Silva always seems really shy about fighting Machida. Machida's fought and hurt his own brother, I doubt he'd have an issue at all. And his managers etc never talk about avoiding that fight.

Silva would get outpointed for four rounds, hurt bad in the fifth and the UD would go to Machida. Clinching Machida would be a bad idea IMO, re: Machida's aggressive sumo tosses from that range.
I've never known of Silva to duck anyone. I think if Machida made it public that he would fight Silva that Silva would agree. At this point though I'm gonna take Silva's word for it and accept that it probably won't happen
Bantamweight
Join Date: Apr 2007
Posts: 540
Machida takes this for sure on points.
Currently Active Users Viewing This Thread: 1

(0 members and 1 guests)
Posting Rules

You may post new threads

You may post replies

You may not post attachments

You may not edit your posts

---

HTML code is Off

---