Flyweight
Join Date: Feb 2009
Posts: 285
Junie browning suffering from Bipolar Disorder and Depression according to coach
---
http://sports.yahoo.com/mma/news;_yl...yhoo&type=lgns
Quote:
ghter probably came to an end in a Henderson, Nev., hospital on Tuesday, but his devastated coach said the real story is about far more than Browning's shattered mixed martial arts career.

Browning, 24, who developed a notorious reputation as a troublemaker during Season 8 of "The Ultimate Fighter" reality series on Spike TV, overdosed on at least 16 anti-anxiety pills Tuesday in an act that coach Shawn Tompkins believes to have been an attempt on his life.

Browning, who lived with Tompkins and his wife for most of the time since leaving the reality series, swallowed 16 Klonopin tablets Tuesday at his Henderson apartment, Tompkins said. Tompkins said he believed alcohol was involved and potentially other drugs. According to Drugs.com, Klonopin "is used to treat seizure disorders or panic disorder."

After waking from his drug-induced deep sleep, Tompkins said Browning became enraged while at St. Rose Dominican Hospital, Siena campus, when he was told he was going to be admitted. He pushed a female nurse, punched a male nurse and kicked a different male nurse. The Las Vegas Review-Journal reported that Browning shouted to nurses, "Do you know who I am? I will kill you and **** your family."
More From Kevin Iole

* Browning dumped from UFC after arrest Oct 7, 2009
* Mailbag: Woodley on right path Oct 6, 2009

ADVERTISEMENT

Police restrained Browning and then arrested him. He was charged with three counts of battery upon a health care provider, which is a gross misdemeanor. He was booked Tuesday into the Henderson Detention Center and released on Wednesday.

Ultimate Fighting Championship president Dana White told Yahoo! Sports on Wednesday he terminated Browning's contract immediately upon learning of the arrest.

Browning had been training in Las Vegas under Tompkins at the highly regarded Xtreme Couture Gym, where, by all accounts, he was doing well. He hasn't fought since losing to Cole Miller on a UFC card in Nashville, Tenn., on April 1, dropping his record to 3-1.

"Obviously, I'm very disappointed," White said. "I haven't heard anything regarding Junie where he's acted up or been bad in a long time. You could tell on the show he had issues. I saw [fighting] as an opportunity for the kid to turn his life around and make something of himself. Physically, he's very gifted. He is good at everything. Standup, he has great ground, he has an unbelievably good chin.

"He was given an amazing opportunity, but he has some serious issues that are beyond me and what I can do. I'm there for guys and I realize nobody is perfect and guys are going to get into trouble. When that happens, I want to try to help and do something for them. But he needs more help than I can give him. I did what I could for him."

Tompkins was heartbroken by the news. He conceded it's unlikely Browning will ever fight again, but said that was of little concern to him. He said he invited Browning into his home to live with him and his wife and that he developed a close personal bond. He said Browning is bipolar and suffers from severe depression but is a good person.

"This is a tragedy," Tompkins said. "Those comments that he made were obviously terrible, but you have to understand, he was under the influence of a severe amount of drugs. You can't hold him accountable for what he said, even though what he said was terrible, because of what he put inside of him. He's truly a sweet kid, but he's a guy with a lot of personal issues.

"There is a good Junie Browning and I saw that side of him a lot. But he comes from a real bad upbringing and he suffers from severe depression. He's had an enormously difficult life. There's a lot to life beyond stepping into a cage and fighting and being on TV and a lot of people who think they know Junie don't, really. He's at a very deep and troubled point in his life."

Tompkins said Browning moved out of his home and into an apartment with his girlfriend shortly after returning from the loss to Miller. Tompkins said problems had arisen between Browning and his girlfriend and things were going poorly.

She called Tompkins on Tuesday when Browning became unresponsive after ingesting the tablets. The Review-Journal reported he took 16 Klonopin, but Tompkins said he was under the understanding it was between 16 and 20.

"If I'd gotten to his place a half-hour later, there might not be a Junie Browning any longer," Tompkins said. "Fortunately, he was just five blocks away from me. I realize that his career is more than likely over, but this isn't about Junie the fighter. This is about Junie the man and the challenge I face is getting him to become a guy who loves his own life instead of trying to take his life."
Junie you need to go to a mental hospital dude get some help and get your life back on track.
Banned
Join Date: Aug 2007
Location: banned
Posts: 0
Very sad mental disorders are not somthing you can really understand unless you have suffered from them. There are ways to treat, but it seems he is using alcohol and drugs rather than the appropriate medical professionals...

You would hope with some of the money he made Dana and the UFC in ratings they would help him get this professional attention....

CC420
When I first read that Junie had gone berserk at a hospital and threatened to kill/**** people I though to myself "lock this loon up and toss away the key, jesus christ."

But now that I see what the real issue is I can't help but feel guilty for thinking that. This guy has been under a lot of pressure and stress through his life and seeing someone the same age as myself take such a huge fall is a scary thing honestly. Considering that about 4 months ago I was traveling a similar path.

Hopefully Browning can get the psychiatric help he needs and maybe with a touch of luck, be able to fight again one day. As it stands now it seems his professional career has stopped and could quite possibly be over.
Flyweight
Join Date: Feb 2009
Posts: 231
Wasn't it known before that Junie was manic depressive before Tompkins stated it? I mean, just look at his demeanor on TUF 8. The man clearly has mental problems and needs the best help available.

Hopefully he can clear his head and get his life back on track. Despite the setbacks and the poor attitude, Junie has more potential than some would like to think.
As the nurse of this forum I will advise you all to be respectful because this is as much a disease as a cancer.
Thats sad. Lets hope Junie gets the help he needs and some day becomes stable mentally. Acting like a prat when drunk is one thing but having mental problems, depression etc is a world away and he needs help.
Quote:
You would hope with some of the money he made Dana and the UFC in ratings they would help him get this professional attention....
Odd way of looking at it. It's not like he inhaled asbestos at the workplace or something.
---
Quote:
Originally Posted by Joe Rogan
That longing to return to the retarded past can only be born of some collective, subconscious, internal desire to try to turn back the clock on humanity and halt our obvious progression towards the inevitable zombie apocalypse of 2012.
Flyweight
Join Date: May 2007
Posts: 240
Well there is no such thing as bi-polar and major depression. You can have bi-polar I or II with depressive symptoms, with/without psychotic features etc...but the whole premise with Bi-Polar is that you have extremes of happiness and depression. So hopefully the people close to him have more knowledge then what they are saying. Also, 16 klonopin is not close to indicative of a suicide attempt. IF combined with alcohol, it has a potential as both are downers; but most likely is just a deep sleep.

What I think is sad is that Dana terminates the contract before providing professional mental health treatment. Why not offer fighters the ability to have that help when they fall and see if they can achieve a level of functioning sufficient for the UFC. Dana basically just said, "Ya i gave him a contract, and i guess his mentals are too much so i terminated him because i cant do anything."(paraphrased obviously).

The reality is that fighters (boxers, MMA, etc) often have underlying substance abuse disorders/mental health needs as this is a very emotional and extreme way of living life. The LEAST Monopolizing organizations like the UFC can provide is counseling for their fighters. It's news like this and response's like Dana's that frustrate people like me (fighter and therapist) who understand the sport and the consequences of the successes and setbacks that the sport provides...just my .02
No doubt Browning needs to get more intense help but to say his career is over ect. will only add more negativity to this kids life.

With proper meds and counseling many if not most people in these situations go on to lead perfectly normal lives ( my ex was a psychiatric counselor).

...btw, did Dana immediately terminate the contract of Rampage when he went ape shit and was charged with multiple felonies?
---
There are people out there doing a great job making it look like a non-violent sport. That's not my job. My job is warfare. I'm over here to (expletive) kill..... Nick Diaz
i think it was right for dana to terminate the contract , fighting would fuel his aggresssion and wouldn't help his mental state. I hope he can get better and possibly make it back to the ufc in the future.
---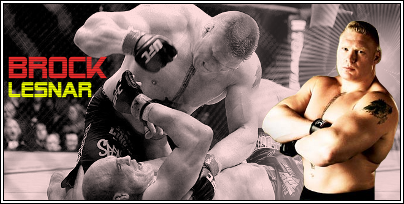 Currently Active Users Viewing This Thread: 1

(0 members and 1 guests)
Posting Rules

You may post new threads

You may post replies

You may not post attachments

You may not edit your posts

---

HTML code is Off

---