Quote:
So the upcoming Fedor fight is gonna be aired completely for free??? Cool

I don't think Strikeforce will overtake UFC any time soon... UFC is the established "Big Dog". Infact many people use the words UFC and MMA interchangeably.

But I do think Strikeforce can be good competition and push UFC to be even better. I can watch both UFC and Strikeforce shows. That being said tho... if UFC and Strikeforce had a show at the same time I'd watch the UFC show.
yea alot of my buddies do that " lets go do some ufc , or train ufc", instead of mma. I feel like a nerd for having to correct them all the time.
---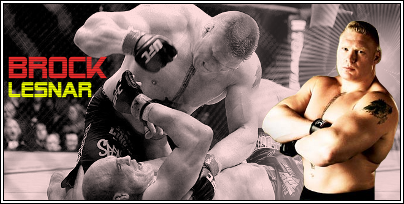 Banned
Join Date: Sep 2009
Location: South Florida
Posts: 392
How is it free? Does anyone know what channel it will be on? I don't care i'll watch any mma for free. I even watch japanese mma and have no idea who the fighers are.
Quote:
It's the politics of StrikeForce I have a problem with, Cung Le was their MW champ and he relinquished that title to go act in a movie, Alistair Overeem is their HW champ and hasn't fought in SF for what? Almost 2 years, I mean the guy says he's injured then he goes and fights in another country like a couple of weeks later. Surely these fighter should be more contractually obligated to fight in SF, Yes I'm aware of the whole Rampage situation.
Honestly I don't ever think Overeem is going to defend his belt. He and Strikeforce can make every excuse under the sun but I honestly believe he just doesn't want to piss in a cup. I expect he will fight at least 3/4 times before the year is out. None of them in the U.S.
Like someone else said the womens division in Strikeforce is DONE. It had one fight. That fight happened and I think Gina will go and do other more lucrative things. So now SF are left with an unmarketable champion. Luckily for them no woman will survive long enough with Cris for a potentially painful 25min title fight with the 5min rounds.
Like many I hope Strikeforce succeeds. But there just seems to be almost an inevitability of problems around the corner. The org as a whole has absorbed the shambolic quality of EliteXC. Their last card was a perfect example with the chop/change. I get the sense they are red-lining every event just to stay competitive. Where as the UFC can just keep calmly going about its business.
---
Pick the Card Comp YTD: 61-30
Bad production values, bad commentating, and too many people in charge alone will keep them from coming anywhere close. UFC will be in buisness long after they have folded.

Pretty sweet to have them around for now though.
Banned
Join Date: Sep 2009
Posts: 525
Strikeforce will never be anything more than the minor leagues for the UFC. After this card, they won't have anymore, "stacked," cards cuz they don't have the depth. Their big card is the equivalent to any UFC free tv card, in terms of talent. UFC will always be big dog in the states. Strikeforce has Fedor, that's it.
Quote:
Originally Posted by
YOURMOMWASHERE
View Post
How is it free? Does anyone know what channel it will be on? I don't care i'll watch any mma for free. I even watch japanese mma and have no idea who the fighers are.
The SF show will be on CBS.
If you want to watch free Japanese MMA, check your local listings for Dream Events on HDNET. You just missed one.
Quote:
Okay guy, name one fight off of the next two UFC cards (besides Lyoto v Shogun) you'd rather watch over any of the fights on this card? Or would you rather pay $50 for one Lyoto fight or get all these fights for free?
It doesn't matter what hardcore fans on a forum want to see. There isn't a single proven draw on that Strikeforce card.
Quote:
How much money will a show on CBS actually make them as an org? .
If they have the same deal as EliteXC....nothing. EliteXC received non of the advertising revenue from the shows they put on CBS.
I feel like strikeforce is already direct competition and the more good fighters the UFC lets go the more they fill there roster, eventually they could have very competitive divisions and some of there fighters need no marketing because the UFC has already marketed them, Diaz and Shields for example are very well known fighters.

To me they are in a position to pick up some of the UFC's cut fighters that should not have been cut or that they just cant afford to keep as well as make a push for some stars IE Fedor.

Put that on network TV and it wont take long to build a fan base, I know Id watch it.
Now once you put that on network TV it wont take long to build a fan base.

Now put that on network TV and it wont take long to build a good reputation and fan base.
Give them some time and they could very well give the UFC a run for the money and thats just going to benefit us as fans.

The thing that really sticks out is there willingness to co-promote with Dream and others so its a us against them mentality and if you pool fighters against the UFC you can compete with there quality. I dont think at this point you can beat the UFC's pool of talent but you can sure put on and sustain some exciting shows.
---
sakurabushidokan.homestead.com
oops IDK how that happened.
---
sakurabushidokan.homestead.com
I dont think Strikeforce will last that much longer. I hope they do, but i dont have a lot of faith in them anymore. There biggest draw isnt even that much of a draw in the United States. The casual fans still dont care that much about Fedor. Strikeforce lacks a real star like Ortiz, Liddel, Couture, GSP, Lesnar, or Kimbo (thats right folks, Kimbo puts a lot of people in seats). I dont know how much drawing power Gina has after she got her ass handed to her by Cyborg. I feel like they probably payed Fedor more then he is actually worth for an organization that is trying to find its way. Yes, he is the best fighter on the planet, but he still isnt a star in the states. I think they will be out of business this time next year, it has been the fate of every mma organization that has tried to compete with the UFC and there not really doing anything that hasnt already been done by other organizations. Get lots of good talent: Affliction, network tv deal: elite xc, try for international appeal: Bodog fights. Also, a lot of the "good" fighters in Strikeforce are UFC rejects.
Currently Active Users Viewing This Thread: 1

(0 members and 1 guests)
Posting Rules

You may post new threads

You may post replies

You may not post attachments

You may not edit your posts

---

HTML code is Off

---