What is next for Chael Sonnnen?
---
Man what a performance by Sonnen against Okami, question is where does he go from here? The guy had a rough start but he did just convincingly beat the guy many considered one of the top MW's in the UFC.
---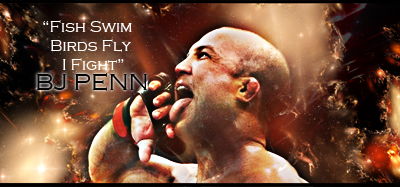 "If you get hit and it hurts hit him back you not knocked out yet."-Joe Doerksen
The Toxic Terrors (FFL)
Demetrious Johnson*Eduardo Dantas*Emanuel Newton*Will Brooks*Michael Page
yea i was very impressed, i mean that was an all around great preformance, i hope that catapults him right into the top tier, i'd like to see him fight someone like marquardt soon enough
Oh man you're telling me! Sonnen was awesome last night!
I say give him the winner of Bisping/Kang... those are names that are probably a notch above or the same as Okami. I think he needs one of them before a Belfort, Henderson, or Marquardt.
Marquardt/Henderson hopefully.

Sonnen poses an interesting puzzle to the Spyder.
As one of the long time resident pimps for Okami I'm totally bummed he lost and his stock took a huge drop with this loss but I have to give credit to Chael on the win. I didn't give him much of a shot and I had never been impressed with him but he completely proved me wrong. Props to him and he definitely moved himself up the ladder in the MW division. I like Senor Clover's idea of the winner of the Bisping/Kang match-up for his next fight.
---
Man this thread just stands to prove the MW division is back on the rise... with or without Anderson as a factor.
I agree. While I do felt that Chael was robbed in the WEC I wasn't really a fan of his. He was a template fighter, not outstanding in any fashion. His quick loss to Mia left me with the impression that he wasn't going to be able to swim in the UFC's deeper waters. I was very impressed with his pace and commitment. Given that (in my mind) Okami was the number one contender I really feel Chael should get Marquardt for a shot at the title.

Anderson really throws a kink in the mix but you have to love him for it. Part of me wanted Shogun to win so Anderson would challenge for the belt and retire wearing both belts for the first time in UFC history. That is really the only thing his legacy has left.
maybe bisping or kang
---
Always supporting
Heavyweight:Andrei Arlovski
Lightheavyweight:Rampage/machida/Jon Jones
Middleweight:Chris Leben/Alan Belcher/Anderson Silva
Welterweight: Dan Hardy/ Nick diaz
Lightweight:Ross Pearson/ K.J Noons
Bantamweight:Vaughn Lee
Just like I called it. I thought this was a pretty easy prediction, and I got the full 13 pts on MMAPlayground putting me
#122 out of 5450
for ufc 104.
Sonnen is a pretty boring personality, but after he got Subbed by Maia I knew for sure he was going to start pounding guys out. F***** wrestlers, don't bet against them.
Quote:
maybe bisping or kang
This is a great call.
Sonnen was impressive tonight, as he out Okami'ed Okami.
Now, Dana can sleep tonight, knowing he buried Okami "justifiably."
Currently Active Users Viewing This Thread: 1

(0 members and 1 guests)
Posting Rules

You may post new threads

You may post replies

You may not post attachments

You may not edit your posts

---

HTML code is Off

---