Megaweight

Join Date: Apr 2006
Location: Everett, MA
Posts: 5,961
UFC.News.Thread!
---
This.thread.is.for.all.the.latest.news.going.on.in .the.world.of.the.UFC.ENJOY.
"Cro Cop" swims over to America?
Hold your horses, there, little feller: not just yet. I personally have received a ton of e-mails (and a few phone calls) regarding this matter and it seems that most people think Mirko Filipovic (Pictures) has officially signed on with the UFC.
As of this writing, the Croatian striking machine has not officially signed anything with Zuffa, let alone has he been anointed the number one contender for UFC heavyweight champ Tim Sylvia (Pictures)'s belt. While it appears likely to happen that "Cro Cop" will step inside the hallowed Octagon, some aspects of the would-be contract have to be ironed out.
Filipovic, along with Anderson Silva (Anderson Silva' class='LinkSilver'>Pictures), is the quintessential fighter for the UFC because these two elite combatants are tailor-made to be adored by American fight fans. While I certainly can't pinpoint exact numbers by any means, it's a logical assumption that the vast majority of casual UFC fans clamor for stand-up striking and brutal knockouts.
Sure, they may hold Randy Couture (Pictures) close to their hearts because he such a terrific fellow, but these same cats covet murderous shins to jaws and fists caving in faces. People want to see lifeless fighters plummeting onto the canvas after being dealt a solitary strike. "Cro Cop" provides that with virtually every inch of his body.
Another intriguing factor is the aspect that Mirko is vulnerable to both fatigue and submissions. Even when he wins, his fights are filled with drama to the point that just when you think he will blast his foe into orbit, he could be tapping to an armbar. But then again, he could just blast his foe into orbit at any given time no matter how winded he is. "Cro Cop" is also capable of being removed from consciousness as well, just ask mad man Kevin Randleman (Pictures).
With that said, it's a no-brainer that "Cro Cop" will soon be fighting for Zuffa, and within a year he will be parading around the Octagon with a new UFC title around his waist. There isn't any UFC heavyweight — champ or contender — who will be favored against "Cro Cop," and unless White scoops up the contracts to either Antonio Rodrigo Nogueira (Pictures) or Fedor Emelianenko (Pictures), nobody receiving a paycheck with "Zuffa" stamped on it will topple him. Nobody.
Zuffa chums, buys, abolishes WFA and snatches up WEC
It was destined to happen. I honestly didn't have much faith in the World Fighting Alliance once word spread that the dead organization was necromanced and set to compete with the UFC. Even though the fledging organization deftly signed some upper echelon fighters to lucrative deals, I had reservations about its future. I knew that even though there was a ton of money that would be spent on marketing the WFA, its sheer lack of name power would force an implosion. I just thought the WFA would have more than, ahem, one show.
Luckily for the good sports down the street inside the Capital Building of American MMA, they have deep pockets and lots of them. Spearheaded by the always hungry and determined White, Zuffa chummed the waters for about three minutes, quickly purchased the contracts to such notable fighters as Quinton Jackson (Pictures), Ryoto Machida (Pictures), Heath Herring (Pictures), etc., and expertly abolished the WFA into smithereens.
It was almost like watching the awesome XFL all over again, but instead of it being a legitimate threat to the NFL, it was masquerading around like a viable fight organization.
Let the debacle known as "an alternative to the Ultimate Fighting Challenge" be a hard lesson learned for would-be Zuffa wannabes. You first have to have oceanic pockets like those of the Brothers Fertitta. You then have to have a supernatural matchmaker with the knowledge of Joe Silva. And lastly, probably just as important as those pockets I keep mentioning, you have to have a terminator-like mastermind of the fight game like White running the show. As long as you have those three intangibles on your side, you might have a chance of even remotely being able to compete with the UFC.
On that note I bring in the purchase of the WEC. Where did this one come from? All I can say is this was hands down the second smartest move Zuffa has done (The Ultimate Fighter is numero uno). Zuffa has always unofficially used the smaller shows like the WEC, WEF, KOTC, TKO, etc. as a farm system for talent. But now that the WEC, probably the strongest of the little guys, is owned and will be promoted, in one way or another, under the same banner as the UFC this spells "success" with dollar and cent signs. The NFL uses pretty much nothing else besides college football and NASCAR utilizes the Busch Series to hand pick its future stars. Now the UFC officially has their own farm system.
There's a reason why I keep mentioning the NFL and NASCAR, by the way…
Let the steamrolling officially begin … now
Unless Japanese giant PRIDE is serious about making a huge splash over here in America, there will be absolutely no other fight organization that stands a chance of competing with the UFC, let alone toppling them. The IFL, Bodog, Gary Shaw and Pro Elite, etc. might be able to generate a few bucks, but do these cats actually believe they will pose a legitimate threat to White and his cohorts? If they do, they are fooling nobody but themselves.
In a span of just over a week, the UFC sealed the two Brobdingnagian deals of 2006 and are also possibly a few hours away from sealing colossal deal number three. Couple those accords with a revamped fifth season of The Ultimate Fighter, the crucial segment on 60 Minutes and the slow decay that is professional boxing and what we have on our hands is the making of America's newest pastime. Can you hear and feel that rumbling? It's the fetus of a new dawn of American sports entertainment kicking.
---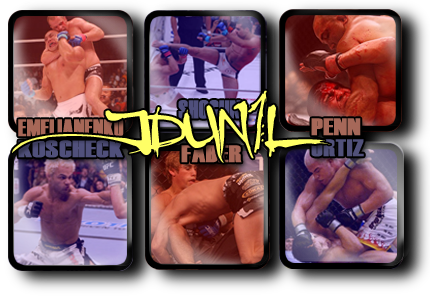 Mancrushes
1.Shogun
2.BJ
3.Fedor
4.Kos
5.GSP
Im in Porno's
You got this from Sherdog right? It is a good over view of everything going on in the UFC.
Megaweight

Join Date: Apr 2006
Location: Everett, MA
Posts: 5,961
yea.everyday.im.gonna.update.this.thread.with.news .from.all.MMA.sites.If.anyone.else.finds.nething.g ood.feel.free.to.post.it.in.this.thread
---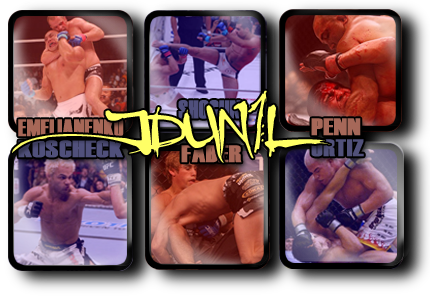 Mancrushes
1.Shogun
2.BJ
3.Fedor
4.Kos
5.GSP
Im in Porno's
Here's my contribution. (a little old)
Xbox 360 Teams With CBS, MTV Networks, Paramount Pictures, Turner Broadcasting, UFC and Warner Bros. Home Entertainment to Digitally Deliver TV Shows and Movies to Gamers
Here
---
Last edited by Adrnalnrsh; 12-20-2006 at

02:28 PM

.
Banned
Join Date: Jun 2006
Posts: 4,466
Isn't that what making new threads are for? If everyone puts news articles in here then it will get a little crowded and hard to keep up with.
mark hunt has the ability to beat cro cop as well and they didnt mention frank shgamrock's shit show strikeforce or whatever
other than that very well written article on whats going on
---
"Obviously Today is a great day in MMA.....Pro Elite is dead" - Dana White
Good article, I hope Mirko Filipovic does come to the UFC and beat the crap out of Tim Sylvia
---
Currently Active Users Viewing This Thread: 1

(0 members and 1 guests)
Posting Rules

You may post new threads

You may post replies

You may not post attachments

You may not edit your posts

---

HTML code is Off

---