Quote:
Here we go again the ufc feeding there champs unranked bouts to build there records and "fame" up...Hardy is a up and comer in no way shape or form does he deserve a title shot. In fact with a punchers chance its jus setting him up for failure.. We have gone through this with so many champs its crazy but yet Dana is god and wont open his doors to inter org play. Not saying that no2 is else where in the ww division Im jus saying.. Its weak. And ya wanna cry Fedor is fighting bums and undeserving fights.. lol
UFC is the promotion the fighters are the draw you people need to realize the true meaning of this when u cry how great Dana is.
Your bar should be red for this thread alone. This has to be his first easy fight in a long time for GSP, and even then I'm sure Hardy will give it everything.
Bantamweight
Join Date: Oct 2006
Posts: 792
I am sure that many people feel Hardy shouldn't get a title shot, I think that Dana maybe regrets making the statement that the winner gets GSP (even if Swick had won given his performance). Dana wanted someone who GSP has not already beaten and thought Swick/Kampmann was maybe the best of the rest who were UFC vets, when Swick got hurt he probably didn't think Kampmann would get his ass knocked out, but he did, and then he set up Swick with a tough, but not elite fighter in Hardy, and wouldn't you know it Hardy won. My guess is that if AJ beats Kos that more then likely he will get the title shot after Hardy, although maybe they make him fight Daley just to make the road harder for him since he didn't make weight. GSP has destroyed most of the top WW in the UFC, I think that if he bests Hardy maybe GSP does get a fight at MW against a good but not top 5 guy much like what they did w/ Anderson. GSP vs Sexyama
Win or lose then GSP can go fight AJ/Daley/Fitch/Kos or whoever comes out of the next few events as WW contenders. By the end of next year Dana may very well have to go and pay Shields $$$ just to have some sort of marketable fight for GSP that isn't against Anderson Silva
Quote:
Someone tell me how fitch is not deserving of a rematch?
Because he's only had two fights since Georges St-Pierre made him look like this.
---
There's no one left for GSP to fight at WW right now. He just beat Alves and he beat Fitch not too long ago.

There is seriously no one right now to fight him. Hardy makes some sense at this point, having a 7 fight win streak with guys like Gono, Davis, Swick.

He's the best guy that isn't coming off a GSP loss for GSP to fight right now. Is he a good fight for GSP? No. However, who else is there?

GSP is just that much better than the rest.
GSP fighting bums?
---
"That's why I don't trip over bein a celebrity. Cause one minute they all love you, and the next thing you know, you're in front of that court house dancin on top of a car just trying to figure out what the f*** happened to you" -Dave Chappelle
Amatuer
Join Date: Jun 2007
Posts: 175
GSP is just that good. He isnt fighting cans - he is beating the best there is and doing so convincingly.
BJ Penn, Fitch, Alves, Hughes - hardly what i would call cans.
He should remain in the WW divison - be the most dominant WW champion ever - and then start to take the odd fight in the MW divison - just to give him a challenge and also to keep him active if the WW dosnt have a clear challenger.

In a few years if he hasnt been beaten then he could make the move to MW - but at the moment its great having a dominant champion and not having a new WW champ every fight - like the Light Heavyweight divison.
after watching Hardy fight i was a bit impressed but then i realised GSP will kill either of these guys. Swick and Hardy are both very good WW fighters but c'mon, what chance do you really give them....

The WW division is possibly the most light on talent pool right now.
Quote:
The WW division is possibly the most light on talent pool right now.
I only agree to this statement if you add "In comparison to it's champion"
---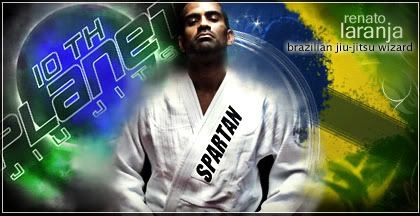 "You have a big word for a guy who don't have a gi right now." - Renato Laranja
GSP is one of the best in the world right now, but anything can happen. If Serra can catch GSP, then Hardy can to. I dont think this is very likely, but its possible. No one is invincible, this is mma after all and we have seen some crazy things happen. I am looking forward to seeing GSP and Hardy throw down (even though what will probably happen is that GSP will put Hardy on his back and pound him out without much resistance).
Currently Active Users Viewing This Thread: 1

(0 members and 1 guests)
Posting Rules

You may post new threads

You may post replies

You may not post attachments

You may not edit your posts

---

HTML code is Off

---