Bantamweight

Join Date: Feb 2009
Posts: 697
Shane McMahon has a meeting with the UFC
---
According to Dave Meltzer, it is being reported that Shane McMahon recently had a meeting at the UFC offices. When asked for more information, Dana White responded with:

"No comment."

got this from nodq.com

Since when does Dana White say no comment? I wonder what this could be about. Im trying to imagine but cannot come up with anything, so i thought i would post it here and see what the mmaforum could come up with
Undertaker to step in for Lesnar to face Carwin?
---
"Yeah, well, you know, that's just, like, your opinion, man."
Flyweight
Join Date: Feb 2009
Posts: 231
Clearly Dana White was misquoted. What he meant to say was "No #&*!ing comment!"

No idea what's actually going on here. But I'm pretty sure Shane McMahon is a fan of MMA and tried to convince his father to purchase it a few years back.
Lightweight
Join Date: Jan 2009
Posts: 1,858
Dana's been looking for an outside investor for a few months: the figure he was floating around was an investor with $100 million. Shane O' Mac might actually fit that bill. Pure speculation at this point.

One of Dana's stipulations was that the outside investor not have much input into day to day operations. I'm guessing Shane O' Mac came talkin' with a huge pile of money in hopes of learning the ropes, or the cage, so to speak. Speculation on my part.
WOW! Dana never says "No Comment." The only time I ever remember him saying it was when he was asked about Cro Cop signing with UFC. So maybe this "No Comment" is a good sign?
---
FEDOR vs MACHIDA
Flyweight
Join Date: May 2007
Posts: 202
Shane does not work for the WWE anymore, he left the company they are problaby just gonna hire him for some publizing or somoething, UFC are running the company after the WWE buisness model so shane should def be a good addition.
Shane was an important aspect of acquiring global Television and marketing deals for the WWE, since he is a fan of MMA and has left WWEI would imagine he would be looking to help the UFC further its expansion into new markets.
---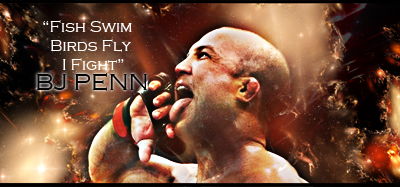 "If you get hit and it hurts hit him back you not knocked out yet."-Joe Doerksen
The Toxic Terrors (FFL)
Demetrious Johnson*Eduardo Dantas*Emanuel Newton*Will Brooks*Michael Page
They are negotiating a storyline competition where we have WWE wrestlers fight in the octagon against UFC fighters, while UFC fighters cross over to wrestle in a WWE ring against WWE wrestlers. We'll have Undertaker vs. Junior Dos Santos, Anderson Silva vs. Rey Mysterio, and Kimbo vs. John Cena in the octagon. And we'll have Lesnar, Machida, and Coleman in a WWE ring against some "wrestlers."

But seriously, I think it has something to do with Shane McMahon leaving WWE later this year to pursue other ventures. I am sure he walked into the UFC office and asked, "Can I have a job." DW said "F*** F*** F*** F*** F*** F****.......Sure, you start Monday."
Currently Active Users Viewing This Thread: 1

(0 members and 1 guests)
Posting Rules

You may post new threads

You may post replies

You may not post attachments

You may not edit your posts

---

HTML code is Off

---