Flyweight
Join Date: Oct 2006
Posts: 205
He need a rematch vs Karo and after that maybe fight hughes or penn
There is no point in him fighting Karo again since he already beat him. Thats a step down the ladder for the title for him.



Pogo
Flyweight
Join Date: Jul 2006
Posts: 464
Quote:
Originally Posted by Pogo the Clown
There is no point in him fighting Karo again since he already beat him. Thats a step down the ladder for the title for him.



Pogo
Diego deserves the title shot. Highly unlikely that he is able to capitalize on it though.
---
My Top 5

(0. Fedor)
1. Cro Cop
2. GSP
3. Mauricio RuA
4. Quinton Jackson
5. BJ Penn
Diego definetly deserves a title shot, he has beaten quality fighters in Diaz, Karo and Riggs. Hughes, BJ and GSP have already fought eachother, Diego is worthy of a shot. Give Hughes the winner of GSP/Diego.

He is more desrving then Nate Quarry or Ken Florian was.

I think GSP should win, but would not be surprised if diego catches GSP in a sub, IMO.
Welterweight
Join Date: Nov 2006
Location: Toronto, ON
Posts: 2,449
If Sanchez does get St. Pierre next, this will be a bad match-up for him. I don't even believe he thinks he is ready to fight St. Pierre, yet (he hinted this in his post-fight interview).

If Sanchez had gotten past Hughes, I would definitely see him as a major threat to St. Pierre but now I think Sanchez is going to get beat down.

The fight will be a war, but I'm confident St. Pierre wins this ... hopefully Sanchez does not make the mistake that Hughes made.
Banned
Join Date: Jun 2006
Posts: 4,466
Why should Diego have to fight Karo again, he has already beaten him, you shouldn't have to have a rematch with someone you beat already before you get a title shot. As far as fighting Hughes or Penn, Penn is going lightweight right now, so that is out of the question and Hughes said he wanted to fight someone else before GSP so that could happen. I just wanna know who they will throw at Hughes if they go ahead and give Diego a title shot. I will never understand how some people can just rule out another fighter like they are Diego and even Serra. It's a fight, a real fight, not WWE or anything like that. Anything can happen. When it comes to a fighter like Diego, what has he done to make you think he doesn't have a shot at all at beating GSP or even Hughes. I think when Diego goes up against either Hughes or GSP it will go all the way to decision. Nobody should count out Diego so fast, he has shown that.
Flyweight
Join Date: Oct 2006
Posts: 205
i still think Karo won 2 round and he lost last round vs Diego
Megaweight

Join Date: Apr 2006
Location: Everett, MA
Posts: 5,961
Quote:
Originally Posted by Crocopride
i still think Karo won 2 round and he lost last round vs Diego
Diego beat Karo without question!!Im so sick of Diego haters saying he lost that fight.
mmaweekly is right 95% of the time, so I believe this fight should and will happen. Diego deserves a title shot without question. I think GSP is a bad matchup but Diego is a scrappy dude and will put on a good show. I think GSP will be too much and probably win a unanimous decision. But Diego has a chance. Id give him a 25% chance.
---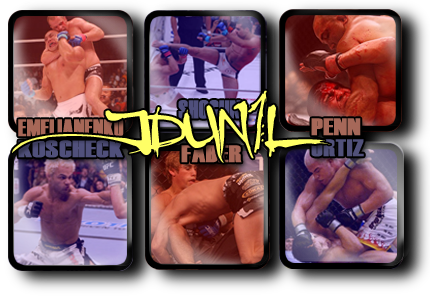 Mancrushes
1.Shogun
2.BJ
3.Fedor
4.Kos
5.GSP
Im in Porno's
Quote:
Originally Posted by Crocopride
i still think Karo won 2 round and he lost last round vs Diego
Yah well your opinion of the fight wasnt th judges opinion or mine for that matter. I think that Karo should fight Hughes actually if Diego is not going to.
Currently Active Users Viewing This Thread: 1

(0 members and 1 guests)
Posting Rules

You may post new threads

You may post replies

You may not post attachments

You may not edit your posts

---

HTML code is Off

---