Who was "robbed" in the Ortiz/Griffin fight (spoilers)
---
Apparently, Tito claims he was "robbed" in Saturday's fight.

Um, I'm sorry, but was he talking about a different fight? Yeah, he got some takedowns and landed a few elbows, but the majority of that fight consisted of Tito getting his face tenderized and blocking 0.0 per cent of punches thrown at him.

Am I missing something here? Should I rewatch the fight? I'm amazed it was even a split decision. Should've been unanimous 29-28 Griffin.
Griffin won 29-28... The only round Tito won was round 2. Had Forrest knocked down Tito in the third it would have been a sure 10-8. Right now if I could I'd score that round 10-8½.
---

Fedor, Mir, Lytle, Serra, Hendo, Chuck, Minowaman, Maynard, Forrest, Hunt
Pickett, Cerrone, Matt Brown, Bisping, Weidman, Barnett, Lawler


Whilst watching it, haven't had time to watch it again, but I had it;
Ortiz Forest
1 10 - 9
2 10 - 9
3 8 - 10
-------------
28 - 28


But there was one round I think could of went either way but can't remember which one, might have been round 2. I really do't see where the 30-27 comes from though.
It could have been a draw very easily, but I don't think Tito did enough to win.
---
"He who defeats himself is the mightiest warrior" - Confucius(I think)
Forrest definately won the fight, I can't believe it's even a discussion or that it wasa split decision. Forrest won the first round, Tito won the second, and Forrest dominate the third. Forrest dominated the striking, and for the most part dominated octagon control. He got taken down twice, but Tito never did anything with it (aside from a cut) and in fact, Forrest looked better escaping from one of the takedowns than Tito did actually achieving the takedown. And the last round was very close to being 10-8.

I had the fight scored 29-28 Forrest, very close to 29-27.
---
Top 5:
1. Rich Franklin
2. Brock Lesnar
3. Urijah Faber
4. Jose Aldo
5. Gabriel Gonzaga
The only reason why we COULD make a case for Tito winning the fight is because we have a flawed scoring system and judging criteria.

Tito really lost that fight clearly.
Lightweight
Join Date: Nov 2006
Posts: 1,911
It was a close fight. I don't think it was a no brainer that Griffen won the fight. I scored it 29-28 for Forrest but round 1 was REALLY close. You could have given it to Tito and since Tito won round 2 in most people's opinion then a 29-28 for Tito isn't unreasonable. Round 3 was the only round in the fight that was undisputable.

People always seem to assume that if there are two close rounds that they split them. They don't, you can have a razor close fight be scored 30-27 for fighter A by one judge and 30-27 for fighter B by another if they have 3 really close rounds and the judge just happens to give all 3 of them to one fighter.
I was hoping to rewatch the fight this morning but the damn DVR didn't record so I am SOL. Going on pure memory. WIth the scoring system as is, I have to say that I can understand a 30-27 score for Griffin. Octagon control was fairly even in the first two rounds and all Griffin in the third. Agression was equal in the first two rounds as well, and again the third was all Forrest. Ortiz shot twice in the first round, successful on the first which Forrest was able to escape via a kimora, which also happens to be a submission attempt. Tito also had a couple of take downs in the second round, which Griffin for the most part was able to either weather the storm and regain control by getting to his feet or flat out nulify the GnP from Tito by getting into a close guard. Aside from some scar tissue being opened wide by a vicious elbow, Griffin didn't take much damage from his back in the second round, the blood was flowing but I don't think he was hurt too bad. In this round Griffen landed slightly more strikes, so depending on how much you weigh in the takedowns,gives this round a toss up for either fighter, could have easily gone either way, perhaps even a 10-10 round. The third round is self explainatory, I think Ortiz might have had about 6 or 7 strikes while Griffin never stopped striking probably having close to 45 or so. I scored it 10-9, 9-10 and 10-8 at the time of the fight, Griffin wins 29-27.
---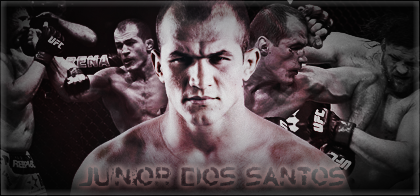 I've been a Tito fan for a long time, and I honestly don't think he won that fight, the 3rd round he was non-existent. From what I saw Tito came out strong than faded in rounds 2-3 and during those rounds Forrest landed some good shots consistently. And it's been said a million times, if you don't want to go to a decision than knock your opponent out.
I personally had it at a draw. The only round that could have gone either way was round 1. Round 2 belonged to Tito and round 3 went to Griffin.

10-9
10-9
8-10

28-28

It was a matter of which way you went in Round 1. Either Tito should have won or it should of been a draw. Tito shouldn't have been an absolute tool in round 3 and he could have easily won.
Currently Active Users Viewing This Thread: 1

(0 members and 1 guests)
Posting Rules

You may post new threads

You may post replies

You may not post attachments

You may not edit your posts

---

HTML code is Off

---