Amatuer
Join Date: Sep 2009
Posts: 126
Forrest Griffin: What A Difference A Win Makes
---
It's quite something to see the change in Forrest Griffin's mood and general outlook on life from his first interview after his loss to Anderson Silva, to immediately after his win over Tito Ortiz at the weekend.
This article includes a new video interview Griffin did with Dave Farra after his fight at the weekend, and one with Farra after UFC 101 to help compare the difference in his mood!
Quote:
What a difference a win can have on a fighter, particularly one as emotionally charged as Forrest Griffin.

The jaded, world-weary version of Griffin that emerged after Anderson Silva humbled him at UFC 101 surprised many fans who were used to seeing a completely different side to the star. He left them in no doubt that he had taken the defeat very personally and that it had left a serious dent in his self-confidence and general outlook on life.

One man who knew how to get the fighter out of his depression was UFC president Dana White.

"When these guys lose, you gotta get back on the horse. Especially Forrest. Forrest is a real emotional guy, and he didn't take that loss easily. He wasn't Forrest after that fight, and I think it's better to jump right back in there and fight again rather than sit around and commiserate until you fight again," White told reporters ahead of his next fight some three and a half months later.

He would prove to be right. After Griffin avenged an old loss to former champion Tito Ortiz in the main event of last weekend's UFC 106 event, the relief and renewed confidence gained from getting back to winning ways was plain for all to see.

How long that lasts may very well depend on how long he can maintain his winning form, but for the mean time it appears that a demon had been exorcised and the old Forrest Griffin is back.

Don't take my word for it though. Watch the first interview Griffin gave after his loss to Silva at UFC 101 below, and then contrast it with a new interview, again with Dave Farra for mma30.com, on the night of his victory at UFC 106.



What A Difference A Win Makes
---
Last edited by SpoKen; 11-25-2009 at

12:40 AM

.
Banned
Join Date: Aug 2009
Posts: 79
One of the reasons he's a top3 fighter for me right there.
Quoted the article. Please try to do it yourself in the future.
---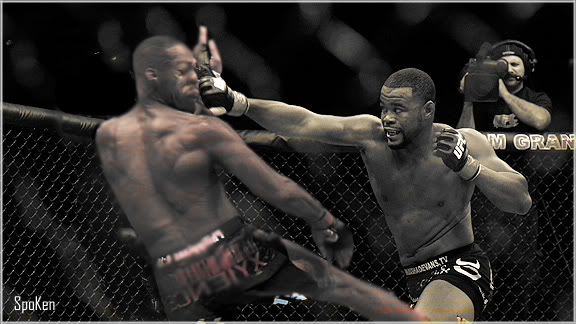 Sweet sig by Life B EZ
I feel like I get paid way to much money, but not enough -Nick Diaz
Nice interview and show of humility by Forrest. I would love to see him fight Jardine in his next fight rather than have him coach on TUF again and have to wait a year or so before another fight.
---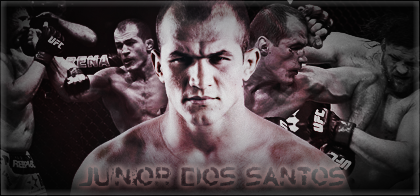 I don't think it was just losing, but getting dropped a number of times and KOd with a jab in the first fight after he lost his title. You could say that probably wasn't the best fight to take after losing the title but its the fight game, its the UFC and its Forrest so no two ways about it.

Its good to see Forrest back to normal, he's not the only LHW to be destroyed by Anderson. Beating Tito would have reminded him that Anderson is on another level and possibly would beat any LHW, not just him. Forrest has now proved to himself that he is still a good fighter and I think that is a seriously big deal for him.

He's beat Rampage, Shogun, Ortiz and has been in so many big fights his record is starting to look like Randy Couture's minus some titles.

I think he could beat Evans too if he avoids a big shot and works to avoid any punishment on the ground. He was dominating that fight until the big right hand came, I'd love to see a rematch.
Bantamweight
Join Date: Feb 2007
Location: Vienna
Posts: 977
His videos are funny like these interviews n hugs..
MMA Fanatic
Join Date: Nov 2009
Posts: 14
Forrest is a great fighter, and I was so happy to see him win at UFC 106. I just hope he continues to only improve, and win more fights with his comeback. I just couldn't take it; if he were to lose as bad as he did to Silva, against another someone else.
Join Date: Jun 2009
Posts: 20,898
I am really happy to see Forrest get back on track. I am even happier that he beat Ortiz. It's always a good day for me when Tito loses!!!
A man's character is tested not when things are going right, but when life goes astray.

Glad a win over a guy who hadn't fought for over a year and a half and who the sport has passed by makes him feel better.

Hopefully, he gets KTFO in his next fight.
Currently Active Users Viewing This Thread: 1

(0 members and 1 guests)
Posting Rules

You may post new threads

You may post replies

You may not post attachments

You may not edit your posts

---

HTML code is Off

---