Middleweight
Join Date: Jul 2008
Location: Iowa
Posts: 2,615
I dont give two hoots if Diego were gay which he probably isnt. Nor care if Penn licks other dudes blood. These two guys are awesome to watch fight and ive been waiting for this fight since it was announced.

War Sanchez
---
Grinding Gears
Flyweight
Join Date: Dec 2006
Posts: 319
Quote:
I dont give two hoots if Diego were gay which he probably isnt. Nor care if Penn licks other dudes blood. These two guys are awesome to watch fight and ive been waiting for this fight since it was announced.

War Sanchez
Yep, recipe for a good fight these two kooks! lol,
can't wait myself, should be veeery good.
go Sanchez!
Lightweight
Join Date: Jan 2009
Posts: 1,858
lol, good stuff.
Quote:
It doesn't matter if BJ has quirks in my opinion, because Diego has many.
It's like a crazy person calling antoher nut crazy. Doesn't mean the second person isn't crazy
MagiK
Banned
Join Date: Sep 2009
Posts: 525
Personally, I think Diego's personality is retarded. He's driven and that makes him a good fighter. But watching him on TUF, I think he is a damn retard. Who ******* prays to the rain gods? A dumbass that would rather be sick than fighting. Again, he is a good fighter, but definitely not someone I would give a shit to talk to. I do rather enjoy his enterances when he is just yelling at nothing, all the way down to the walkway to the cage, clearly cuz he has torrettes. He was suspended for pot awhile back meaning that he smoked himself retarded in college, or hell, high school.
I eat babies
Join Date: Jul 2006
Location: Troy, Ohio
Posts: 7,647
Quote:
A guy that yells "YES!!" as he walks out to the octagon is a little weird? Never would have known. Regardless, Diego is bad ass, and one of the reasons is because he's a little far out there.
I concur
Quote: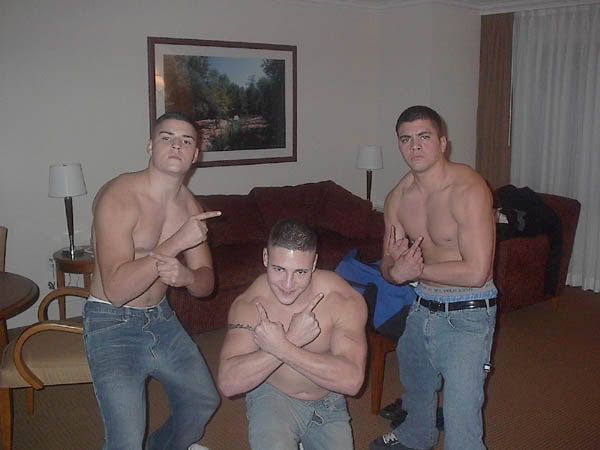 Joking aside, you might want to upload that picture on another site.
---
1. BJ "The Prodigy" Penn
2. Dan "Hollywood" Henderson
3. George "Rush" St Pierre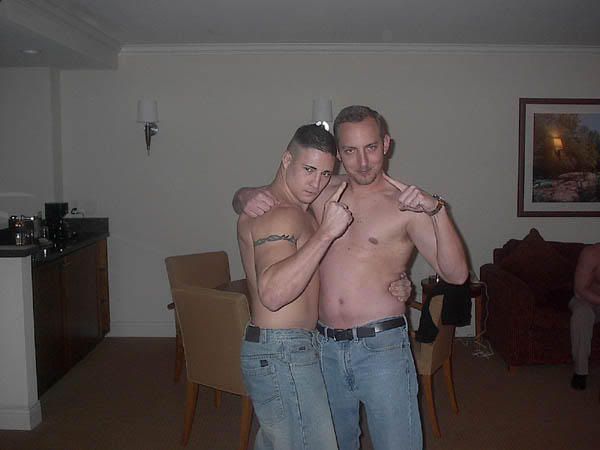 ---
If a law is unjust, a man is not only right to disobey it, he is obligated to do so. ~ Thomas Jefferson
Sig by D.P.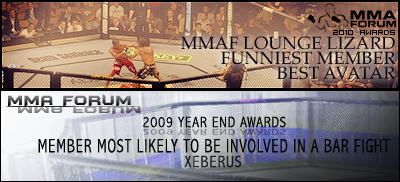 Quote: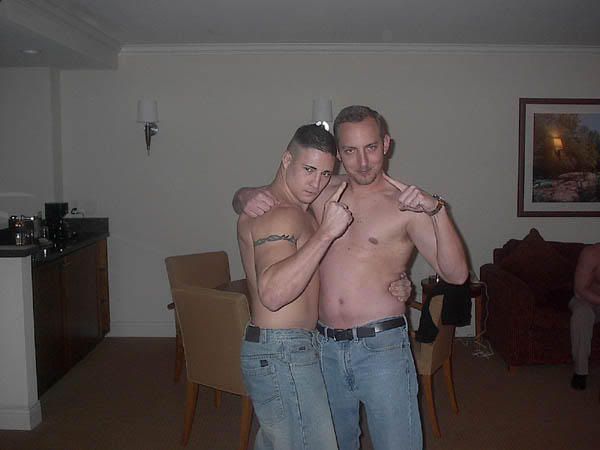 hahahaha gave too much rep today but i'll rep ya for sure tomorrow for that gif ! lol
---
1. BJ "The Prodigy" Penn
2. Dan "Hollywood" Henderson
3. George "Rush" St Pierre
Currently Active Users Viewing This Thread: 1

(0 members and 1 guests)
Posting Rules

You may post new threads

You may post replies

You may not post attachments

You may not edit your posts

---

HTML code is Off

---