Wanderlei: 'My Opponent is Bisping'
---
Uh oh


Banned
Join Date: Nov 2009
Posts: 32
lol... is that mike whitehead? i didnt know he trained with wandy
Yeah he's been at Wandy's camp for ages.

Seen another video, Wanderlei is amused at the suggestion he ducked Bisping, this is classic Wandy...


i see wand almost knocking bispings head off like henderson did.
---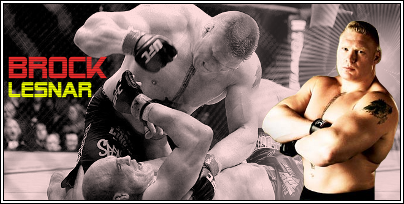 Banned
Join Date: Nov 2009
Posts: 32
lol @ bisping thinking anyone is scared of him... what a joke.
I really hope wandy destroys him...maybe he will hit him so hard he wont be able to talk anymore so we wont have to hear his annoying voice complain all the time
man I cant wait to see Wandy knock the little Brit's head off.
To be honest I really don't see Bisping winning this at all.I mean I actually cannot even invision it.

If he thinks he is gonna beat Wandy like Franklin did he has another thing comming.

Damm I can't wait to see Wandy murder Bisping the Australians should be pleased.
---
"Silva you got one commin. little ass ninja you better keep your ass down at 185 buddy, cheatin MOTHERFU.....I better watch my language my moms watchin"

- Mark "The Hammer" Coleman
Amateur
Join Date: Aug 2009
Location: Indiana
Posts: 131
Wandy round 1 KO
Sweet, this should be a good fight. If Wandy can't beat Bisping, he need to accept that fact that he is not longer near the top 10, and probably never will be again. I love Wandy, however, so I hope he demolishes Bisping like I though Kang would.
---
Currently Active Users Viewing This Thread: 1

(0 members and 1 guests)
Posting Rules

You may post new threads

You may post replies

You may not post attachments

You may not edit your posts

---

HTML code is Off

---