Titos 'CRACKED SKULL' missing from UFC medical suspension list
---
Quote:
The NSAC has released their medical suspensions for UFC 106, and guess what's missing from the list? Tito Ortiz's "cracked skull" and his bulging discs or whatever he was talking about. In fact, Tito's name is nowhere to be found. Imagine that.
Go figure.......
Source......
http://www.mmaconvert.com/2009/11/24...spension-list/
Holy shit that's a big head...
---

"There are three things all wise men fear: the sea in storm, a night with no moon, and the anger of a gentle man."
That dude has to have a beastly chin, his head is the size of a small van.
---
If a law is unjust, a man is not only right to disobey it, he is obligated to do so. ~ Thomas Jefferson
Sig by D.P.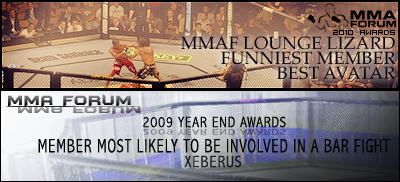 Amateur
Join Date: Sep 2006
Posts: 171
His skull is so big, no need for suspension...
---
Everyone has a plan. Till they get hit

- Mirko Cro Cop
---
What a stud
Quote:
The power of Aleks, his small baby and pimp hardcore dogs has granted you useful insight, my friend.
Tito Ortiz is the biggest piece of shit in the history of the UFC. He's not even on the medical suspension list... damn.
---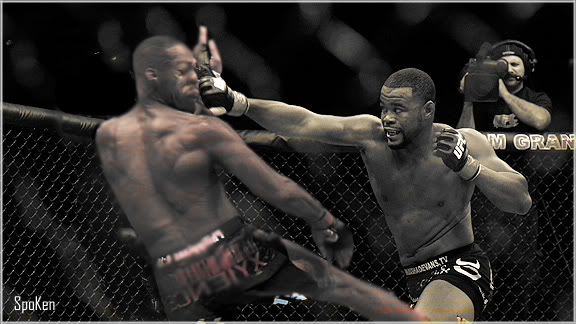 Sweet sig by Life B EZ
I feel like I get paid way to much money, but not enough -Nick Diaz
Of course there's no cracked skull... Its sad to see someone so full of shit in one of the greatest sports promotions in the world. Dana should be calling him on this in the media.
---
Sjung för gamla Djurgår'n
Lock the gates, make them watch...
I think ill give Tito the benefit of the doubt on this one.

Reason being, it seems like they forgot to mention his ruptured tear duct.
Banned
Join Date: Aug 2009
Location: Las Vegas, NV
Posts: 670
Well they dont have equipment for that head right now...maybe in 5 years moderm medicine will have the technology to fit that thing into something bigger....we can pray for him till then...
---
Last edited by machidaisgod; 11-29-2009 at

08:26 AM

.
Currently Active Users Viewing This Thread: 1

(0 members and 1 guests)
Posting Rules

You may post new threads

You may post replies

You may not post attachments

You may not edit your posts

---

HTML code is Off

---