Light Heavyweight
Join Date: Nov 2008
Location: NC
Posts: 3,059
Quote:
Hopefully WW, Akiyama is a relatively small MW who could probably make WW and when Dan Hardy is our #1 contender its pretty clear the division needs to get a whole lot sexier.
I agree. Hes tiny compared to a lot of the super sized MWs out there. He could do a lot of damage at WW and I think he'd tool Hardy.
---
Attero Dominatus.
Lightweight
Join Date: Jan 2009
Posts: 1,858
I've said many time (like Aki cares, lol) that he should drop to 170. Even there, he'll encounter some water deprived, dehydrated monsters such as Thiago Alves and Anthony Johnson. Even GSP, an average sized WW, is planning on getting bigger. And if you look at GSP, he's clearly much bigger now than he was a year, or a year and a half ago.

The UFC is ultra competitive and getting more so with every event. With Anderson walking around at 220-225 and his super human muay thai, I don't think Aki stands a chance.

He's got a better shot against the likes of Mike Swick, who himself made the cut from 185, Matt Serra, Thiago Alves, who is similar in build to Aki but with a shorter reach, and so on. Marquardt, Anderson, Okami, are just too big, strong and skilled for Aki.
Curitiba Food and Liquor

Join Date: Dec 2006
Location: NY
Posts: 16,176
That's why I wondered about why he'd be fighting the mass of muscle that is Marquardt.
---

Sig Credit to Toxic

Amatuer
Join Date: Jun 2007
Posts: 175
If he stays at middleweight then maybe Patrick Cote when he recovers.

I would like to see him drop to welterweight - that would be a nice addition. Maybe fight Renzo Gracie or Matt Hughes at 109 in Feb.
WW needs some more contenders - akiyama would be a good addition to the divison
Dana really needs to sign Kazuo Misaki then set Akiyama vs Misaki 2. The sheer thought of that fight is amazing especially in an octagon. In reality Wilson Gouveia would be a very good fight especially if he beats Belcher and he definetly has the skills to beat Belcher.
---
Franklin,Gouveia,Maia,Kharitonov,Hunt,Liddell,Pari syan,Hardy,Shlemenko,Machida,Gomi,Bustamante,Evans ,Edgar,Hathaway,Bonnar,Murray,S.Carter,Ludwig,Pett is,K.Gill,Sobral,Mousasi,D.Cruz,Arona,Nogueiras,Co te,Ole Laursen,Kawajiri,Sakuraba & K1 Lebanner!
Anderson is healing too slowly, give him Vitor.
---
_RIVALS TOP 10

ANDERSON "THE SPIDER" SILVA
JAKE SHIELDS
NICK DIAZ
EDDIE ALVAREZ
JUNIOR "CIGANO" DOS SANTOS
GILBERT MELENDEZ
MAMED "THE CANNIBAL" KHALIDOV
HECTOR "SHANGO" LOMBARD
CAIN VELASQUEZ
GEGARD "THE DREAM CATCHER" MOUSASI

Bantamweight
Join Date: Nov 2007
Posts: 626
Aki is a top ten MW, so I don't see the need for him to drop down to WW just yet. It's too bad Bisping got Wandy cause I think that would have been a nice fight for Aki. Agreed on Sonnen or even Maia.
---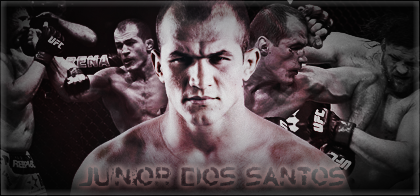 I think he would beat Nate just because it seems so unlikely. I think Nate would buy his own hype try to stand with him instead of being smart and taking him down and eat some of those power shots. Akiyama isn't Maia he can throw more than relevant leather for MW despite his size and judo background.
Currently Active Users Viewing This Thread: 1

(0 members and 1 guests)
Posting Rules

You may post new threads

You may post replies

You may not post attachments

You may not edit your posts

---

HTML code is Off

---