Quote:
Oooh it'll be a hard hard night for Forrest if he takes Nog. He should rematch Jardine, and Nog should fight the winner of Rashad vs Silva (which he'll win) which could potentially (i'll route against Machida if this is the case) set up Nog vs Shogun 2.

Oh happy MMA days.
YES, co-signed.
Except I have no interest in Nog vs Shogun 2 for some reason. For a heavy handed brutality fest, I'd definitely like to see Nog vs Vitor at 195lbs. Maybe even just as an exhibition match or something.
For real matches, agree 100% with winner of Rashad/Silva.
I think Forrest would get put to sleep early in this fight. He doesnt have that great of stand up and gets sucked into exchanging to easily with heavy handed strikers (Silva, Rashad, Rampage, Jardine) and he doenst have much power in his hands for a top lhw. I also think Lil Nog would have a giant advantage on the ground.
Quote:
I dont think many people realize that lil nog beat shogun standing in there fight.Lil nog can actually KO people unlike forrest.If forrest tries to stand he'll get knocked out, if he tries to wrestling his only chance is lay and pray because he can easily get caught in a submission.
Idk about "easily;" Forrest Griffin has never been submitted in his MMA career, and he trains with some top level grapplers.
---
What a stud
Quote:
The power of Aleks, his small baby and pimp hardcore dogs has granted you useful insight, my friend.
Heavyweight

Join Date: Sep 2007
Posts: 3,705
Quote:
I just can't see Forrest ever beating a top10 fighter again. People have realized that he isn't a threat to finish anyone with a KO and can just go in swinging.
Thats kind of a silly statement, I am not forrest fan, but to say that he will never beat another top 10 fighter is just stupid...
Light Heavyweight
Join Date: Nov 2008
Location: NC
Posts: 3,059
Quote:
I just can't see Forrest ever beating a top10 fighter again. People have realized that he isn't a threat to finish anyone with a KO and can just go in swinging.
Its going to be a struggle just based on the fact that Forrest doesn't hit hard. Since hes been in the UFC, he hasn't rocked anyone with a punch. Hes a hard worker and a good fighter, but there are so many heavy handed guys at LHW now.
A fight against Nog would be very exciting, but I think its too early for the UFC to risk Forrest getting KO'd again.
---
Attero Dominatus.
I agree that this is not a good match up for Griffin as too with I think the best fight would be Jardine/Griffin 2. Of course Nog would say that this would be a good fight, he's a better striker and better at subs. I don't think it would be a cake walk like some others do, but in the end I think Nog gets the win. Lil Nog should get the winner of Evans vs. Silva while everyone in the LHW waits for the Rua vs. Machida rematch.
---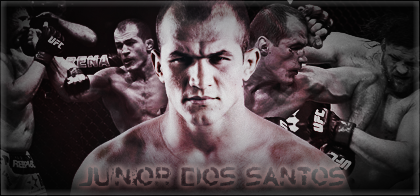 Quote:
Another first round KO for Nogueira.
agree, i can't believe some of you would even pick forrest to win this fight... seriously.
---
someone once asked me when we talk about PrideFC why we never put
"the" in front of it, i asked him, "do you put the word 'the' in front of God?"
Quote:
agree, i can't believe some of you would even pick forrest to win this fight... seriously.
Likewise. I love Forrest and all, but wow. He has size. That's about all. He lacks power, has okay stand up for the current divisions heights and a weak chin.
Strong stand up - Big Power - Strong Chin > Forrest.
If the fight goes to the ground, sure he may be able to survive getting subbed as he does have a very good defensive ground game, but against Nogs jits even that's questionable.
Nog isn't the kind of fighter that will let Forrest stay on the outside and pepper him for 3 rounds. And that, would be the only viable way I see Forrest winning against the upper echelon of LHWs.
---

"There are three things all wise men fear: the sea in storm, a night with no moon, and the anger of a gentle man."
Like most people here, I think Lil Nog would end the fight. He is better on the feet and on the ground, but this would be over after Lil Nog lands a big right hand and the referee has to step in.
---
Favourite Fighters:
Dan Hardy
Paul Daley
Georges St-Pierre
Nick Diaz
Cain Velasquez
Frank Mir
Demian Maia
All the British MMA guys
And... Fedor!
If I can remember correctly this exact same type of discussion was going on when the Shogun/Forrest and Rampage/Forrest fights were announced...it seems like whenever he is doubted in his ability to when a fight he usually wins it. He wins fights he shouldnt and loses fights he should win, very weird but also very true...I was with all of you talking about how I thought Shogun would destroy Forrest...but more towards the Rampage fight I didnt doubt him because he always steps up. Is Forrest a different fighter now? maybe..he has some more losses and doesnt look as good as he once did, but he never really was a fighter you looked at and said "wow he has skill" he has always been and always will be a fighter people look at and say "he has guts, dont ever count him out of a fight." All i am saying is that he shouldnt be completely disregarded to win a fight like this. He wouldnt be the favorite for obvious reasons but I wont count him out ever again and really he could win this fight.
Currently Active Users Viewing This Thread: 1

(0 members and 1 guests)
Posting Rules

You may post new threads

You may post replies

You may not post attachments

You may not edit your posts

---

HTML code is Off

---