UFC is hurting ó Column
---
Quote:
UFC is hurting
Sportsnet.ca
James Brydon | November 29, 2009

Anderson Silva is one of several UFC fighters sidelined by injury.
Injuries to UFC stars are piling up. The latest report is that middleweight champion Anderson Silva wonít be ready to fight in February, as was hoped. His elbow, from which he had bone chips removed in October, is apparently taking longer than expected to heal.

This means the big fight between one of the most dominant champions in UFC history and newly installed No. 1 contender Vitor Belfort will not headline the organizationís annual Super Bowl weekend show in Las Vegas. This was a fight that actually had some intrigue -- Belfort's been away from the UFC for some time and is new to the 185-pound ranks. But he could very well pose the biggest threat to The Spiderís crown right now, something we havenít seen in some time.

Iíve got Belfort ranked No. 7 in the middleweight ladder right now, six back of the top spot owned by Silva of course. Three of the guys between him and the belt-holder have already lost in their title shots and another, Demian Maia, was just KOíd by one of the three, Nate Marquardt, in 21 seconds. The remaining guy, Paulo Filho, is perhaps the only other guy who could -- at least could at one point -- challenge Silva. But since Filho and Silva are teammates and buddies, such a fight will likely never happen; not to mention Filho fights outside the UFC.

So the Silva-Belfort matchup is the best we could hope for and it looked like it would make for a very marketable main event. But with this one off the table it looks like the now confirmed light-heavyweight matchup between Hall of Famers Randy Couture and Mark Coleman, which would become the oldest matchup in UFC history, will headline.

If that turns out to be the case this could be the worst Super Bowl main event in recent memory.

Letís look at each of the headlining fights since the UFC starting holding events in Las Vegas the Saturday night before the NFLís championship game:

2004: Belfort defeats champion Couture for LHW belt

2005: Tito Ortiz defeats Belfort*

2006: Liddell-Couture 3: Chuck Liddell defends LHW belt against Couture

2007: Silva defeats Lutter; supposed to be title bout but Lutter missed weight

2008: Nogueira defeats Sylvia for interim HW belt

2009: St. Pierre vs. Penn 2: GSP defends WW belt against B.J. Penn

Five of them scheduled title fights, the other a matchup between recent champions who were still top contenders. (* The 2005 also featured two title fights: Tanner defeats Terrell for MW belt; Arlovski defeats Sylvia for interim HW belt.)

Now, I donít mean to disrespect Coleman or Couture -- theyíre both former champions. But not recently. And I canít honestly say that either is a top contender. I do have Couture at No. 10 in the light-heavyweight rankings, because I still think heís dangerous and can win a lot of fights. But I donít think he poses any kind of threat to champion Lyoto Machida. At least not right now, and definitely not by winning fights against the equally aged Coleman.

This figures to be a less-than-exciting wrestling duel, with nothing really on the line, no immediate implications for either fighter and it is certainly not a marketable matchup to young fans or those the UFC wishes to introduce to the sport.

The problem is, the UFC doesnít have much in the way of alternatives. All its champions are coming off injury, save for Penn who is fighting in two weeks. Silva says he wonít be ready. St. Pierre is recovering from a groin pull and Lyoto Machida recently underwent hand surgery. Finally, its heavyweight champion Brock Lesnar has mono and an intestinal issue which could keep him out a while and perhaps forever, and a guy who could naturally fight for an interim heavyweight title he held before has a staph infection.

Itís rumoured St. Pierre will be defending his welterweight title in March against Dan Hardy, so could it be possible that he'd be ready to fight a month earlier if the UFC needed him? St. Pierre is definitely an amenable guy -- he stepped up to fight Matt Hughes on short notice at the end of 2007. But back then he had a belt to gain; now he has the belt to lose and thereís no way heís putting it on the line unless heís 100 per cent. He wonít make the same mistake he made against Matt Serra (the first time they met and he lost his championship).

The UFC better hope that one of these injured guys is less injured than advertised and can fight on this show, because the rumoured co-main event isnít any more inspiring: Matt Serra vs. Frank Trigg in another matchup of guys past their prime.

Iím not of the opinion that every UFC PPV needs to have a championship bout. Not only is that not realistic but, as with other sports, a matchup can still be very compelling even without a title directly on the line.

But certain shows should, and the UFC ought to make every effort to make that happen. And with 2009ís ďyear-endĒ show (which will actually be Jan. 2, 2010 this time around) already losing the Silva-Belfort matchup, it would be a real shame if the Feb. 6 one is without one too.

SIDE NOTE: Speaking of stars unavailable to the UFC right now, I canít wait to see Quinton (Rampage) Jackson show off his acting chops in the A-Team movie in June. If his skills are any bit as good as Coutureís in The Scorpion King 2 (available now on the Super Channel) weíre in for a treat. Sorry, Randy, but youíre no Dwayne (The Rock) Johnson.
http://www.sportsnet.ca/mma/2009/11/..._ufc_injuries/
since the machida-rua fight ufc 105,106 have been garbage, but 107 looks sick. 108 they need to add someone star studded fights, 109 looks promising.
With 107 around the corner, which has a sick card, the next few PPV to follow are in trouble. 108 is a month away and is looking at only 3 main event fights right now. And than 109, Super Bowl weekend is in need of help. I may be wrong, but I thought I had read that GSP was pretty much good to go, certainly not for 108 which is a month away, but 8 weeks out from 109 should give him enough time for camp and prepare for Hardy. I don't know if that fight alone would solidify 109's main card, but it certainly helps. If JDS doesn't have an opponent for 108, maybe Carwin will be ready to fight for 109. Since Brock is out indefinitely, might as well make that fight happen. That puts us back to addressing the 108 issues, again just one month away. Quick thought, sign Hendo to a two fight deal, have him fight Belfort at 108, a fight that card desperately needs and also shuts up some of the squabbling while Silva recoups his elbow. Since they got Jones fighting Hamill, I'd like to see Bader in action on the 108 card; possible opponents could be Jardine, Vera, maybe even Lil Nog. All I know is the UFC has to get busy for the "Year End" card because as it stands now, I really don't see me buying that PPV and I would be hard pressed to think anyone else would either.
---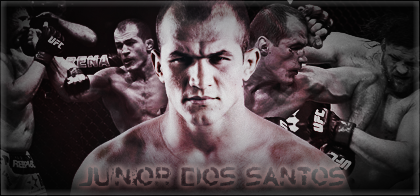 Banned
Join Date: Oct 2009
Posts: 7,811
2009: St. Pierre vs. Penn 2: GSP defends WW belt against B.J. Penn

This one was definatly the best! Do you guys remember the hype around this fight? I still feel sad about Lyoto and Thiago who didn't got any attention at all!
Currently Active Users Viewing This Thread: 1

(0 members and 1 guests)
Posting Rules

You may post new threads

You may post replies

You may not post attachments

You may not edit your posts

---

HTML code is Off

---