Will Cro Cop's Transition to the UFC go well?
---
Yep, this is another Cro Cop going into the UFC thread! I'm only bringing up the transition thing because someone on another thread brought up the Octagon being whole lot different then the ring argument! So here are my questions....

1. Will being in the octagon effect Cro Cop's fighting?

2. If yes to the first question, then in what way will it effect his fighting?

3. Will he get used to rules like no stomping on a downed opponent or no kneeing a downed opponent?
---
You forget that this isn't just some brutal sport where everyones out to kill each other. Its much more like a game of physical chess.-looney liam
supposedly he's supposed to knockout everyone with one left high kick so i dont think he has to worry about any rules.
He'll be fine unless the UFC outlaws high kicks to the head.
I think the pride rules favor his style, but he is good enough that he will still dominate.

Let's not forget that Cro-Cop is not invincable, He is capable of getting KO'd. Imagine if Tim Sylvia Layed out Cro-Cop like he did to AA. This Forum would have to shut down. However I really think he will be the champ for a long time.
I think it could help his game a bit.

Hes in an ocatagon whioch means he can circle very easily and when he cirlces is when he ko's guys. In a sqaure ring circling isnt as easy
Plus a lot of stand up strikers like to use the cage to get up if they get taken down.
Flyweight
Join Date: Jun 2006
Posts: 302
I think it will.

I think his biggest change and problem could be the cage. It will be easier to take CC down now with the help of the cage. Hold him there and surprise him with a sweep.

CC doesn't stomp or knee much at all, though he does do lots of soccer kicks. I don't expect this to matter much though.
Megaweight

Join Date: Apr 2006
Location: Everett, MA
Posts: 5,961
If anything the cage might help his takedown defense. There isnt anyone in the UFC thats a matchup problem, I truly think he will own this division. And im not a Crocop nuthugger either although I still think hes a beast
---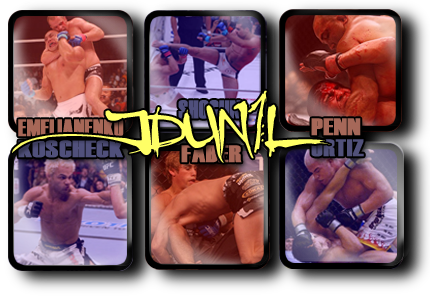 Mancrushes
1.Shogun
2.BJ
3.Fedor
4.Kos
5.GSP
Im in Porno's
Amatuer
Join Date: Dec 2006
Location: Canada
Posts: 111
CroCop will win the title first chance White gives him.
MMA Fanatic
Join Date: Jul 2006
Posts: 91
Has anyone ever seen Cro-cop stomp or soccer kick a guy when he is down? I've only seen certain fighters use that move regularly, like chute box guys. I can't remember c.c. stomping anyone. I would guess he may like the cage.
Currently Active Users Viewing This Thread: 1

(0 members and 1 guests)
Posting Rules

You may post new threads

You may post replies

You may not post attachments

You may not edit your posts

---

HTML code is Off

---