Bantamweight
Join Date: Apr 2007
Posts: 540
Anderson Silva, most improved fighter ever?
---
I was re watching an old pride fight between Anderson Silva and Ryo Chonan. It seems to be a misconception that Anderson was destroying Chonan the whole fight before Chonan locked in a flying heel hook. Upon re watching the fight, It seems to me (and the commentators) that Ryo was actually picking Anderson apart especially in the final round before the heel hook.


Either way I found it pretty interesting to watch Anderson get outworked for parts of the fight. I compare this fight to his recent fights and the improvement is HUGE, he barely takes damage these days when he fights and usually slaughters his opponents in no time.

Ryo Chonan then came to the UFC and was picked apart by lower tier fighters, that puts into perspective how much Anderson has improved over the years. If he doesn't retire next year I don't see him being beaten before the end of his career.

Most of you would have seen the fight below, but if you haven't it is worth a watch. I guess the reason I posted it is because I was really surprised at the direction that fight was taking before Anderson got caught.




Good stuff. You definitely have a solid argument there.
---
imo u cant compare difirent rule and it was in a ring not in a cage
Wasn't there a rumor that he had a broken ankle in that fight or something?
---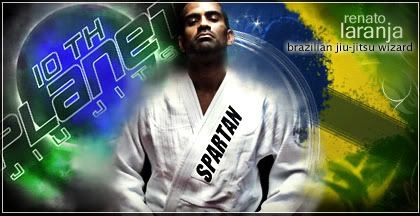 "You have a big word for a guy who don't have a gi right now." - Renato Laranja
Banned
Join Date: Apr 2009
Location: Manchester
Posts: 5,115
How did he become such a dominant fighter in such a short space of time? It baffles me.
Totally agree with the OP. Anderson was a very good welterweight (first man to beat Mach Sakurai) And his standup has always showed flashes of brilliance, but he never really was an elite fighter until recently. IMO It startead at the time he started to smash fools in Cage Rage, already there you can see the destructive style he has been using in the UFC. IMO I just think he has put on more skill in the ground game, more weight/strength and has even more standup skills. But I think the strength gain and his improving ground game (war Nog Bros!) is one of the biggest keys t his success over the past 4 years.
---
Official Leader of the Demian Maia Subway Station!

Dustin Hazelett - I'm McLovin' it

"The second he hits me, I will crush him!" - WAND (WAR)
MMA Fanatic
Join Date: Sep 2009
Posts: 56
You can tell he has gotten much better over the years. Just look at the difference in his footwork now and then.
Banned
Join Date: Sep 2009
Location: South Florida
Posts: 392
Quote:
Wasn't there a rumor that he had a broken ankle in that fight or something?
I heard that also. Either way silva has a few legit loses, but they are way early in his career. I think he could avenge every single one of those loses in 1 day.
Although I agree that Anderson has improved immensely, you should also take into account that Anderson is much more of the aggressor in this fight and is not relying on a counter style that we have been more used to seeing from him recently. For long periods in the fight he seems to be pushing forward a lot giving Chonan the opportunity to defend and counter, maybe this is because he was injured as someone suggested earlier? Either way stylistically he was a very different fighter against Chonan imo
Currently Active Users Viewing This Thread: 1

(0 members and 1 guests)
Posting Rules

You may post new threads

You may post replies

You may not post attachments

You may not edit your posts

---

HTML code is Off

---