Brock still VERY sick
---
Dana's twitter just sent me that Brock is still VERY *emphasis on very* sick and is unsure on his future....

total bummer!!! Hope he doesnt have to go for another operation..If he does, that's about the end of it for him.
i just saw that as well, he's been saying the same thing for a while now.
---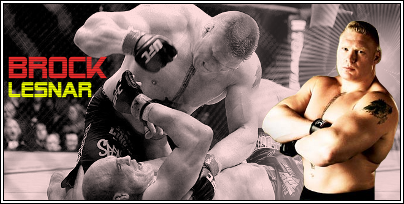 Quote:
Tons of people keep asking me about brock. He is still VERY sick. We are unsure about his future. about 23 hours ago
from TwitterBerry
Last week it was, "He'll be back within six months," and this week it's, "We're unsure about his future." I don't know who to believe anymore.
i heard he lost 50 lbs, but might of been just a bad rumor.
That's pretty shitty. I've never liked Brock and always cheer against him but he has nothing deserving of all the cheap, tacky comments i've seen on FB/Sherdog about his illness.

I understand he is cocky and kind of a dick but i hope he gets over this and recovers 100%....he is good for the UFC regardless of the hate he gets.
Quote:
i heard he lost 50 lbs, but might of been just a bad rumor.
I'd almost guarantee it's true, unfortunately. When you have a stomach and intestine problem, you have to basically live on liquid. He has been hospitalized for awhile now, and I'd definately believe it.
i just hope he gets better soon. i still want carwin and lesnar. even though it probably wont happen anymore
---
"'you can buy muscles, you cant buy cojones"
Heavyweight

Join Date: Sep 2007
Posts: 3,705
I dont know what to believe regarding Brock, you know Dana, he always blows things out of proportion and makes things sound worse then they really are.

I am a fan of brock and hope he recovers fully so that he can still be a threat in the HW division, his career might not be the same if he loses a lot of weight and muscle mass.
Bantamweight
Join Date: Mar 2009
Location: Ottawa
Posts: 937
I would be very wary of buying into this hype. I am about 90% certain this is just Dana trying desperately to build up some giant comeback for Brock.

The truth is Diverticulitis is very treatable. Frankly, the idea that someone in good physical condition, with essentially limitless funds for health care, (ie, Lesnar) could have their career ended is extremely unlikely.

I'm not saying Diverticulitis is a walk in the park, it isn't, it is painful and nasty, but the only real factor for Lesnar should be time. Given enough time to train and recover, he should be 100% again with no real difficulty. Dana just wants to make it sound like he recovered from terminal brain cancer, aids and brain sucking aliens all at the same time to hype his return. Odds are overwhelming that he will be fine, it will just take awhile.
Currently Active Users Viewing This Thread: 1

(0 members and 1 guests)
Posting Rules

You may post new threads

You may post replies

You may not post attachments

You may not edit your posts

---

HTML code is Off

---