MMA Fanatic
Join Date: Apr 2007
Posts: 33
Roy Nelson's signature is his gut. I honestly hate to see it go. I wonder how its going to change his game plan? Could we see a new, and improved Nelson? Cause I doubt he will be able to sit on peoples heads now that its gone.
Before anyone asks.. Yes i was bored...
---
AndersonSilva
The Spider
Heavyweight

Join Date: Sep 2007
Posts: 3,705
good to see him actually training lol
Curitiba Food and Liquor

Join Date: Dec 2006
Location: NY
Posts: 16,176
Somebody got him to come down hard on his eating habits, and train like mad. He must be mixing it up a lot also, training at all those different places, which makes your muscles work harder.
---

Sig Credit to Toxic

The real question is how effective will he be with less belly? That thing is like his primary weapon.
---
Everybody good, plenty of slaves for my robot colony?
He's still at the same weigh, which means he traded some fat for muscle, he should come in stronger right?
---
Quote:
Before anyone asks.. Yes i was bored...
Definitely less gut!
I think he really looks bigger in the chest as well but in a good way not a titties kinda way.
---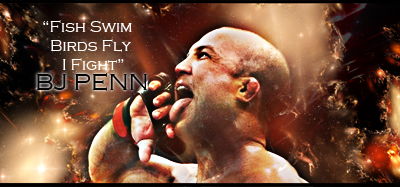 "If you get hit and it hurts hit him back you not knocked out yet."-Joe Doerksen
The Toxic Terrors (FFL)
Demetrious Johnson*Eduardo Dantas*Emanuel Newton*Will Brooks*Michael Page
Middleweight
Join Date: Jul 2008
Location: Iowa
Posts: 2,615
Looks like his shoulders are back and he is relaxed in the right picture. The one on the left he is puffed up a bit for the staredown. I dont think he lost anythng. Its just the matter of tensing up and relaxing and letting the pudge hang.
---
Grinding Gears
Heavyweight
Join Date: Apr 2007
Posts: 3,709
Quote:
It's actually not that much. Muscle weighs about 18% more than fat.
1/5 isn't a small portion. If your body shrinks 1/5 it's size you wouldn't think of that as small
Currently Active Users Viewing This Thread: 1

(0 members and 1 guests)
Posting Rules

You may post new threads

You may post replies

You may not post attachments

You may not edit your posts

---

HTML code is Off

---