Quote:
It'll be fine. It's not like he said it while fighting Matt Hammill.

ahem...
ahahahaha yea!! we were all thinking it!
MMA Fanatic
Join Date: May 2007
Posts: 38
partly he was right. He was talking about himself.
Quote:
Not sticking up for the guy or going against you, but isnt a retardation any type of physical or mental disadvantage? like I know a cousin that has a retarded arm, and yes that politically correct. Not me being an ass hole lol
No. Being deaf or blind does not make you a retard.
---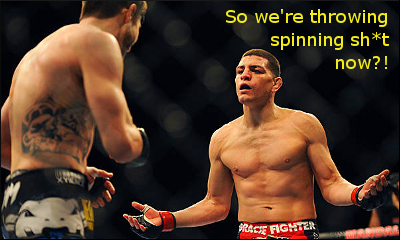 i was taken back a little bit when he said it, but he wont get in trouble.
---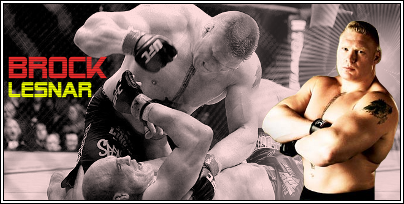 He will get a little talk from Daddy Dana. thats it
---
Middleweight
Join Date: Jul 2008
Location: Iowa
Posts: 2,615
Quote:
No. Being deaf or blind does not make you a retard.
Not that I care but part of the definition of a retard is, "a person who is stupid, obtuse, or ineffective in some way" being deaf is ineffective. So yes technically he is.
I got that from dicitonary.com if you think im full of shit.
Sorry SigFig Intermission is right.
---
Grinding Gears
Light Heavyweight

Join Date: May 2007
Location: Melbourne, Australia
Posts: 3,474
Terminator is correct, technically being blind/deaf makes you a retard. Retard in french means "late" or "held back" anyone with any disability may be referred as being "retarded". It's society that has bastardised the meaning of the word to having the connotations that the person is mentally deficient or stupid.
---
Quote:
Originally Posted by jdun11
This is by far the easiest and safest pick of the year in mma.
Quote:
Originally Posted by jdun11
Nog's only chance is one of his miracle submissions, after taking a beating the entire fight.
Quote:
Originally Posted by jdun11
But its not gay if you watch it with a hot chik.

I'd prefer a medical definition rather than some loose interpretation of dictionary.com's definition of retarded.

I only say this because I made the mistake of referring to deafness as a retardation to friends in the medical community and I was served an earful as to why I was incorrect -- something along the lines of blindness and deafness being impairments, not retardations.

Also - Matt's comment about retard strength is associated with mentally retarded people having odd levels of physical strength, and blindness and deafness are definitely not mental retardations...

Matter of semantics, I suppose. Just don't tell someone in the medical field that a blind/deaf person is retarded...
---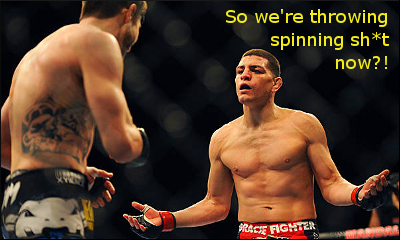 Currently Active Users Viewing This Thread: 1

(0 members and 1 guests)
Posting Rules

You may post new threads

You may post replies

You may not post attachments

You may not edit your posts

---

HTML code is Off

---