Quote:
Dude You must be drunk Vera had no answer to Randy Couture clinch now imagine a dude like Jones who is in his prime and likes to slam people around the cage. You can see the difference in Jones speed and athletisism he is far more dynamic then Vera don't get me wrong i think it would be a fight to watch but Jones is not just out working guys at the highest levels he is completley dominating them
This is what I was getting at, Vera's new lazy game isn't gonna get him anywhere with a fighter like Jones. Slowly moving around picking shots and doing retarded moves like he did against Krystoff, Bones will poke him in the eyes, kick him in the groin, and then do a spinning elbow to the back of his head for the KO
Vera I think is the best choice, he is not super high in the rankings but is a solid fighter and a step up from Hammil IMO. I think he would destroy Jardine and Forrest easily but Veras Muay Thai might give him some trouble but I still think Jones would smash him.
I agree with the fight should have been over long before the illegal elbow(s). That being said, Jones is still a little rough around the edges albeit highly impressive IMO. Vera would be a great match up for him and I think he has enough speed and defense to nullify those legkicks. Jardine would also be a good fight just because of the awkwardness of style. Personally I'd rather see Lil Nog fight Forrest and if Jones gets past his next oppponet the two winners would face off. I also don'tt think the UFC would put of their top prospects up against each other but I would also love to see a Bader/Jones fight.

On a side note, and I may be stretching this a bit, however I think that Jones' style is similar to that of AS, just lacking the precision of the Spider. This dude's potential is scary good and after a couple of fights against some of the Top 10, I wouldn't count him out against anyone in the division.
---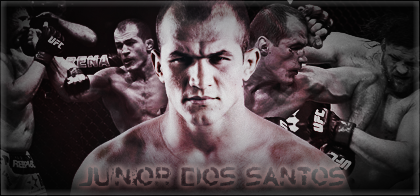 I agree with Vera but if Tito wasn't doing TUF11 I think that would have been pretty good match too.
Now that Tito is locked in for a Liddell fight and we know he won't be fighting Forrest Griffin again soon, I'd match Forrest (or Rich Franklin) against Jon Jones. Big step up in difficulty of opponent but not moving Jones up too quickly (as he has so much potential that it would be a shame to bump him up too quickly and have him fight Little Nog).
Currently Active Users Viewing This Thread: 1

(0 members and 1 guests)
Posting Rules

You may post new threads

You may post replies

You may not post attachments

You may not edit your posts

---

HTML code is Off

---