View Poll Results

:

0
0%
Voters: 0. You may not vote on this poll
Quote:
Originally Posted by Calibretto9
Can anyone post a link to the Silva/Franklin fight video? When that thing was new, you couldn't go on a video site without finding a hundred, but now they're hard to come by. I'd like to watch it a few more times before making a second fight prediction.
http://www.mmaforum.com/mma-videos-d...ent-links.html
It's in this thread here, props to the mma miracle. Franklin can ko Silva, I'm going to say it now, problem is he seems hell bent to take this to the ground. Which will not be out of the woods for Franklin. Rich just needs to avoid the clinch and not close in too far on Silva. I'm still predicting Anderson by tko possibly 3rd round. He's on a serious role now and Franklin has to avoid the Thai clinch at all costs, pepper him from the outside if possible. Silva's reach will also kill those hopes in my eyes.
Thanks for the links to the vids guys.

After watching it again, I was reminded of how much Franklin didn't look himself. Walking up, in fight, post fight - The guy just looks sick. While I don't know if it would have changed the initial outcome, Franklin just didn't look himself that night.

But, as for their next fight, everything has changed. Anderson is riding a winning streak, now he has the belt, and he has all the confidence that comes with absolutely destroying an opponent. Rich, on the flipside of that, has lost his belt, and going to have to go back in and fight the guy who rearranged his face. It's going to be for Franklin to step into the octagon, let alone fight like himself.

I think Franklin has the tools to win, but I don't think he will. I would be pleasantly surprised to see Rich win, but like I said, I'd be surprised.
I thought in the first fight, despite Franklin looking out of character, he did pretty well against Silva until he got caught in the clinch and just couldn't go anywhere. Obviously staying out of the clinch will be important because if Silva grabs him again, it could be another short fight.

If Franklin can trade with Silva, I give him a punchers chance. Obviously Silva is a better striker but Franklin has KO power. I also think Franklin may take the fight to the ground and just work some GnP and avoiding any up kicks. I also think Franklin will test the cardio of Silva as I don't believe he's gone the distance while Franklin has.

I still think Silva takes it though.
---
Amateur
Join Date: Jul 2006
Posts: 161
I think Rich will take Randy's advice in that BJJ guys are too comfortable with pulling guard and Rich can exploit that and stay on top of Anderson for the whole fight and might possibly win via GnP.

But wouldn't it be ironic if Rich trained for the clinch so much that he can put out Anderson using his own clinch like the way Evan Tanner utilizes the clinch.

I predict the first to happen though.
I've always liked Rich Franklin, but in the past few fights Anderson Silva has really become one of my favourites. Like Joe Rogan said, his striking is like a beautiful ballet of violence, really something to be in awe of.
I've gone on record saying this many many many times over the last few months, but I think Rich Franklin can pull off the victory against Silva. Anderson while being well-rounded has never truly been tested and grounded out to the later rounds, whereas Franklin's cardio is quite good and we know he can go the distance.
Not to forget Silva sometimes gets overzealous with his striking.. look at his last fight against Marquardt, Silva tried a flying knee that missed and he was taken down as a result.
I think once Anderson starts losing that snap to his striking in round 4 or 5 Franklin could definitely take the fight.
All Rich needs to do is avoid the clinch! But I think if he wins it will be via decision.
---
Last edited by Fedor>all; 08-11-2007 at

01:34 PM

.
LIE or DIE
Join Date: Nov 2006
Location: Winnipeg
Posts: 1,931
Franklin has the skill and size to beat Silva IMO, but can he put it all together and catch Silva? I doubt it, I'd bet on Silva just because if Franklin does manage to get this to the ground Silva can potentially sub him there. Standing, I don't know. I'll take Silvas' prececision over Franklins power I suppose.

Franklin has got to avoid the clinch, a slow tactical battle, and he needs to THROW DOWN!

He makes one mistake though, she's all over.
---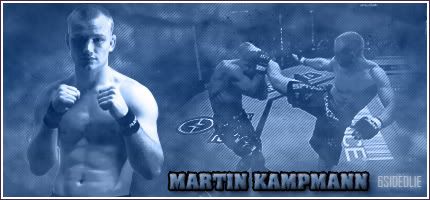 TEAM LORD:
1. Antonio Rodrigo Nogueira
2. Nate Marquardt
3. Goran Reljic
4. Amir Saddolah
RANKING: TBA
TOTAL POINTS: +TBA
There is no definite winner in this match, Franklin will keep it standing i have no doubt on that, Silva is not invincible- watch his fight against Lee Murray - ok Murray Lost but was only beaten on points.
Mind you maybe Franklin has a point to prove he may take Silva to the Ground
and try and pound out a win.
I honestly think Tanner would do better in the clinch game even now but its Franklin fighting and he will be the underdog due to Silvas winning streak.
---
TEAM GROTTY 2013
Stefan Struve
Donald Cerrone
Glover Texiera
Cub Swanson
Kim Dong - Hyun.
Has anyone seen Silva on the ground? I have only seen a few of his Pride fights and the ones in the UFC but Silva does not seem to be able to defend GNP all that well. Carlos Newton got some great hits on Silva while in his guard and only lost because he took it back to the feet. Lutter also was getting some great hits on Silva when in his guard. I think Rich needs to take it to the ground as soon as he can and pound him out.
---

Gonzaga vs dos Santos - UFC on VS
Vera vs Jones - UFC on VS
Bibs vs Hansen - Dream 13
GSP vs Hardy - UFC 112
Gomi vs Florian - UFN 21
Nelson vs Struve - UFN 21
LIE or DIE
Join Date: Nov 2006
Location: Winnipeg
Posts: 1,931
Franklin might be a little hesitate in bring a black belt in BJJ to the ground.

But I'll agree, it's probably his best option.
---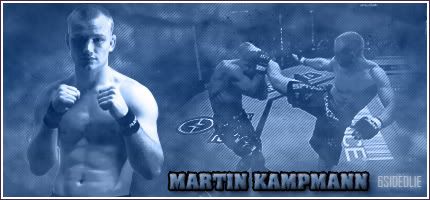 TEAM LORD:
1. Antonio Rodrigo Nogueira
2. Nate Marquardt
3. Goran Reljic
4. Amir Saddolah
RANKING: TBA
TOTAL POINTS: +TBA
Silva all the way...
---
This is simply put Anderson Silva has fought tougher, better competition and come out top time and time again. Five of his wins have gone to UD so I don't see him gassing. His stand up is far superior to Mr. Franklin's who throws wide looping punches while Silva can throw straight down the pipe and awesome uppercuts since he works out with Big Nog. Anyone else remember this gem:
YouTube - Anderson Silva Sparring with Minotauro - MMA Fever!
Among boxing Silva also trains BJJ with Big Nog and has a black belt from the man in 2005, so please don't bring up the flying heel hook crap. He took out Lutter a great BJJ guy, possibly better than Franklin.
Add to all that he is a former memeber of Chute Boxe Academy which means he has mean mauy thai and the mind set to win fights. Does anyone know if he lost his Cage Rage MW title or was forced to drop it, he held that title for a long time.
When you put that all together it spells disaster for Franklin's limbs, face, nose. I also thought I heard Franklin cannot watch the first fight b/c it ****s with him, is that still true? I think his face after Nate/Anserson was great and proves he isn't ready for The Spider. Anderson late first rd stoppage or early 2nd rd. KO.
---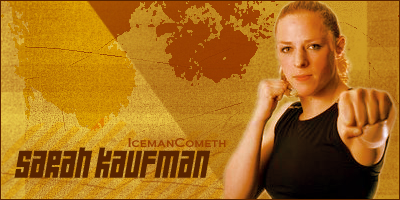 Currently Active Users Viewing This Thread: 1

(0 members and 1 guests)
Posting Rules

You may post new threads

You may post replies

You may not post attachments

You may not edit your posts

---

HTML code is Off

---