C.B. Dollaway Vs. Goran Reljic At UFC 110
---
According to MMAJunkie, a bout between C.B. Dollaway (9-2 MMA, 3-2 UFC) and Goran Reljic (8-0 MMA, 1-0 UFC) is in the works for UFC 110 in Australia. UFC 110 will take place Feb. 22nd at Acer Arena in Sydney, Australia. Here is the rumored card for the event…

- Antonio Rodrigo Nogueira vs. Cain Velasquez*
- Michael Bisping vs. Wanderlei Silva*
- Mirko "Cro Cop" Filipovic vs. Ben Rothwell*
- Ryan Bader vs. Keith Jardine*
- Stephan Bonnar vs. Krzysztof Soszynski*
- C.B. Dollaway vs. Goran Reljic*
- Dong Hyun Kim vs. Chris Lytle*
- Chris Haseman vs. Elvis Sinosic*
- James Te Huna vs. Igor Pokrajac*
---
"Nothing like a strangulation to get the circulation going."
Saw this news yesterday. Glad to see Reljic back in the octagon...
Quote:
Originally Posted by
Charles Lee Ray
View Post
According to MMAJunkie, a bout between C.B. Dollaway (9-2 MMA, 3-2 UFC) and Goran Reljic (8-0 MMA, 1-0 UFC) is in the works for UFC 110 in Australia. UFC 110 will take place Feb. 22nd at Acer Arena in Sydney, Australia. Here is the rumored card for the event…

- Antonio Rodrigo Nogueira vs. Cain Velasquez*
- Michael Bisping vs. Wanderlei Silva*
- Mirko "Cro Cop" Filipovic vs. Ben Rothwell*
- Ryan Bader vs. Keith Jardine*
- Stephan Bonnar vs. Krzysztof Soszynski*
- C.B. Dollaway vs. Goran Reljic*
- Dong Hyun Kim vs. Chris Lytle*
- Chris Haseman vs. Elvis Sinosic*
- James Te Huna vs. Igor Pokrajac*
---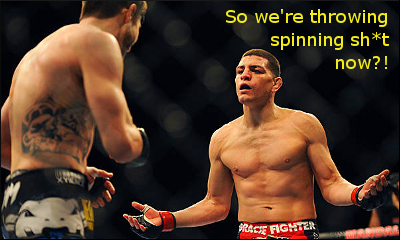 Bantamweight
Join Date: Dec 2007
Posts: 797
C.B. "Put Your Blow Up" Dollaway is gonna get choked out again.
looking forward to seeing Reljic again.
---
"Existence precedes essence"
- Jean Paul Sartre
My podcast/blog:
http://lifeashumans.blogspot.com/
Funniest thing you may ever find on the internet:
www.gentlemanbob.com
or look for gentlemanbob on facebook
NPFFL: Cain Velasquez, Demian Maia, Lyoto Machida, Joseph Benavidez
Dollaways going to get destroyed. Goran by whatever he wants early r1.
---

"There are three things all wise men fear: the sea in storm, a night with no moon, and the anger of a gentle man."
Light Heavyweight
Join Date: Nov 2008
Location: NC
Posts: 3,059
Very excited to see Goran finally return! The card looks awesome thus far!
---
Attero Dominatus.
As others have said, very exciting news about Goran returning. Looking forward to seeing if this man is the real deal, as we've only really had a taste. I'd love for another dangerous competitor to be fighting at MW.
This is a VERY good card. CB's one of my boys and I doubt he'll get choked out again. Apparently he has purely been working on submission defence within the last few months so i'm sure he's cleaned that part of his game up. I see Dollaway TKOing the shit out of Goran in the 2nd round with some ground and pound
WAR DOLLAWAY!!
---
Why Do We Fall?
I can litterally sit there for hours watching Goran throw his head kick. Got to love Cro cop junior.

What ever happened to him? Has he fought since Goveia?
Bantamweight
Join Date: Feb 2007
Location: Vienna
Posts: 977
This is his first fight since that one cause of a back injury or something like that.. He showed more stand up in his first fight then i expected for a BJJ black belt.. So many ic ending names on that card.. Good luck Goran and don't forget to kick some asses while you there..
Currently Active Users Viewing This Thread: 1

(0 members and 1 guests)
Posting Rules

You may post new threads

You may post replies

You may not post attachments

You may not edit your posts

---

HTML code is Off

---