Banned
Join Date: Feb 2008
Posts: 417
Boxer James Toney blasts Dana White; moving to MMA?
---
Former 3-division boxing champ James "Lights Out" Toney moving to MMA? Is he serious?
Quote:
"Aw sh!t, tell Dana White he can suck my d--k. That's why he calls out them bum ass fighters. He called out Roy Jones and Floyd Mayweather, but they ain't calling James Toney out because they don't want to see me. They have the same excuse that I am old, fat and short. Well, come and see me then because it should be easy for them."

"Dana White is a frustrated fighter because he used to be a boxer back in Boston and was getting knocked out every week, so he had to quit."

"Everybody thinks that I couldn't fight in a cage. I got one of the baddest motherf--kers in the world in my corner, man. 'Pops' is one of the original cage fighting masters when he was fighting over there in Indonesia and won."

"I know all of the shit that they think I don't know."
More in the full interview:
JAMES TONEY: "TELL DANA WHITE HE CAN SUCK MY..."
Toney sucks as a boxer now and watching him try to grow into an MMA fighter would just be painful...
---
_RIVALS TOP 10

ANDERSON "THE SPIDER" SILVA
JAKE SHIELDS
NICK DIAZ
EDDIE ALVAREZ
JUNIOR "CIGANO" DOS SANTOS
GILBERT MELENDEZ
MAMED "THE CANNIBAL" KHALIDOV
HECTOR "SHANGO" LOMBARD
CAIN VELASQUEZ
GEGARD "THE DREAM CATCHER" MOUSASI

I wonder how people can say stuff like this with a straight face.

The arrogance and ignorance of some people is outstanding.
---

"There are three things all wise men fear: the sea in storm, a night with no moon, and the anger of a gentle man."
Let's see him walk into the HW division in the UFC and put him up against Antoni Hardonk. Three legkicks at MOST, he'll be back in the boxing ring and will never say another thing about MMA ever again.

At LHW Thiago Silva would murder him viciously or give him Keith Jardine and watch him get murdered via "hurk-a-jerk" legkicks.

Addition: Why does the article say that Kimbo is 37? Unless in three days he grew two years older, I still think he's only 35.
I can tell him why Dana isn't calling him out...

I'm not really a boxing fan. In over 20 years I might have seen 10-15 boxing matches, which is not very much. Still Roy Jones and Floyd Mayweather are names that I know (pretty much the only ones besides Mike Tyson, Ali and the Klitschkos). I have never even heard of this guy before.
---
Rookie Hammer Squad 2015
Frankie Edgar - Dominick Cruz - Jorge Masvidal - Cat Zingano - Holly Holm
James Toney is long since done, alot of boxers nowadays just diss MMA to get into the headlines since the media loves the "Boxing vs. MMA" bullshit
Middleweight
Join Date: Jul 2008
Location: Iowa
Posts: 2,615
Another one of these stories a
---
Grinding Gears
Join Date: Jun 2009
Posts: 20,854
Quote:
is one of the original cage fighting masters when he was fighting over there in Indonesia and won."

"I know all of the shit that they think I don't know."
My step-dad worked on airplanes, doesn't mean I know how to do that...
This guy has lost his mind. He isn't even that great of a boxer, Roy Jones smashed him when they fought so I am not sure where he got that he is better than Jones from.
If he does really train in other disciplines other than boxing like BJJ or wrestling. It does not change the fact that he more than likely does not have enough time to put into it due to his boxing career. His "Pops" probably just showed him some submissions. Just because you know what an arm bar is doesn't mean you have a ground game either.
---
I pity him, pretty obvious that he he got hit in the head a few to many times and its sad that he really believes this.
---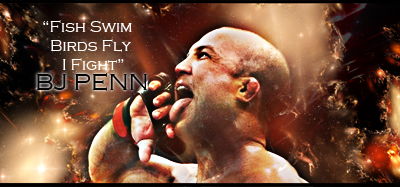 "If you get hit and it hurts hit him back you not knocked out yet."-Joe Doerksen
The Toxic Terrors (FFL)
Demetrious Johnson*Eduardo Dantas*Emanuel Newton*Will Brooks*Michael Page
Boxing is drying up for him so he is looking for a payday. Requiem for a Heavyweight.
Currently Active Users Viewing This Thread: 1

(0 members and 1 guests)
Posting Rules

You may post new threads

You may post replies

You may not post attachments

You may not edit your posts

---

HTML code is Off

---