Quote:
From my recollection, the UFC spends 7% of it's revenue on fighter salaries (including win bonuses).

By way of comparison, NBA players receive 52% of the league revenue in salary.
You got a source on those numbers?
The UFC's official numbers are not public.
Quote:
Fedor Emelianenko: $300,000 (includes $0 win bonus)
def. Andrei Arlovski: $1,500,000

Josh Barnett: $500,000 (includes $0 win bonus)
def. Gilbert Yvel: $30,000

Vitor Belfort: $200,000 (includes $80,000 win bonus)
def. Matt Lindland: $225,000

Renato "Babalu" Sobral: $90,000 (includes $30,000 win bonus)
def. Rameau Thierry Sokoudjou: $50,000

Paul Buentello: $90,000 (includes $20,000 win bonus)
def. Kiril Sidelnikov: $10,000

Dan Lauzon: $23,160 (includes $11,160 win bonus)
def. Bobby Green: $4,000

Jay Hieron: $45,000 (includes $25,000 win bonus)
def. Jason High: $10,000

Antonio Rogerio Nogueira: $150,000 (includes $30,000 win bonus)
def. Vladimir Matyushenko: $50,000

L.C. Davis: $13,500 (includes $6,500 win bonus)
def. Bao Quach: $7,000

Albert Rios: $6,000 (includes $3,000 win bonus)
def. Antonio Duarte: $3,000

Brett Cooper: $10,000 (includes $5,000 win bonus)
def. Patrick Speight: $2,000
This is Afflcitions pay out for DOR, now do any of you ever ask yourself why Afflciton would pay so much more than the UFC? I mean they are a buisiness and that wouldn't make any sense to pay that much more than any of your competition would it? The truth is they were an upstart start MMA company so taking a PPV and gate % doesn't really appeal, its to much of a gamble if the show bombs, instead Affliction was forced to offer
guaranteed
money something the UFC doesn't do. Since only the guaranteed money needs to be revealed to the athletic commision and thus becomes public record that is the only money we know about, truth is there is a large % of the fighters pay day that we never know about 100% and all these assumptions are based on pure speculation coming from a mere % of reality.
---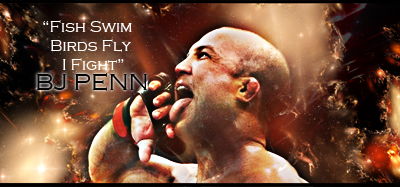 "If you get hit and it hurts hit him back you not knocked out yet."-Joe Doerksen
The Toxic Terrors (FFL)
Demetrious Johnson*Eduardo Dantas*Emanuel Newton*Will Brooks*Michael Page
Lightweight
Join Date: Jan 2009
Posts: 1,858
I don't see the point in posting Affliction's numbers. They're out of business.

The percentage is from a video interview Dana White did but I've long since forgotten where I saw it.
Amatuer
Join Date: Oct 2009
Location: Canada
Posts: 118
7% of revenue should be moved up to about 15% and they should pay a minimun of 10,000 to show and 10,000 to win then maybe undercard would be a more distinguished honor
---
Fighters:
Houston Alexander
GSP
Patrik Cote
Jason MacDonald
Sam Stout
Liddell
Sokoudjou
MMA Fanatic
Join Date: Apr 2007
Posts: 69
In the UFC the fighters generally know where they stand in the rankings and in popularity.
For example... A champion or high contender for a title are bound to make more than someone who just received a contract. There's only a handful of fighters who walked into the UFC who made ridiculous amounts right off the bat(Brock Lesnar) but in his case... he can sell pay per view tickets and subscriptions...
It comes down to... have they earned it and.. is the juice worth the squeeze. Some fighters getting paid 25k per fight win or lose with the potential to make the bonus for submission, KO, and F O T N. That is not bad IMO for someone who is new to the UFC.
But then there is Chuck Liddel and Randy... they are both greats and both former title holders who made over 6 figures per fight and still do yet they don't hold any titles no more... but thats where i said... have they earned it... and the answer is yes they have and champions... well we all know how much they make between a quarter mil to a half mil per fight.
Even the lower fighters are getting what 3 or 4 fights a year and clearing close to 100grand per year... hey thats pretty damn good in my eyes and it beats working a 9-5 job that you hate.
/rant and ramble
love mmaforum
Currently Active Users Viewing This Thread: 1

(0 members and 1 guests)
Posting Rules

You may post new threads

You may post replies

You may not post attachments

You may not edit your posts

---

HTML code is Off

---