Banned
Join Date: Dec 2007
Posts: 439
Jon Jones's Management to Protest Loss
---
Quote:
Dec 8, 2009 - Jon Jones' management posted on The Underground Forums that they intend on protesting the loss to Matt Hamill at The Ultimate Fighter Finale this past Saturday. Here is the post:

Let's be clear, Jon is not "unhappy" he feels as all things happen for a reason. We are protesting the L because we felt that Jon's opponent could not effectively communicate why he could not continue.

The rules state that an intentional foul and that the fighter cannot continue based on injury sustained from the foul. Hamill could not contnue due to a broken shoulder.

Jon should have been deducted a point for the accidental illegal blow. Matt should have been treated like we treat the Brazilians and given 5 minutes to regroup and offered a translator so the ref could make the right call and understand Matt could not continue due to his shoulder injury not the blow.

This should be a NC for both fighters but not a loss. Hammil continued with an injured Shoulder and only complained once the action was stopped (warrior) but the fight was stopped based on the shoulder injury in our opinion.

While he may have a valid case I don't see any way they overturn this result. It's too hard to go back and try and make a decision on if Hamill would have been able to continue with that cut which did result from the illegal elbow. Not to mention that this was the first time the commission used the new instant replay rule. I don't see them taking a shot at their own new rule's effectiveness.
http://www.sbnation.com/2009/12/8/11...loss-to-hamill
The writer seems to think that it's a difficult fight to overturn but I must disagree. They are correct that it was difficult to communicate with Hammil because of his disability, but the writer thinks the cut happened from the illegal blow. Someone correct me if I'm wrong but I think the cut happened before Jones threw the 12-6 strikes and the only way I see him getting the shoulder injury is from Jones's throw.
If it can be 100% confirmed that Hamill could not continue to the shoulder injury, and not the illegal 12-6's then yes, it should definitely be over turned to a NC for both.
I'm also not sure for definite when the cut occured, but I also think it happened before the elbows started (again, could be wrong and I'm sure someone here knows for sure)

However, only Hamill knows this and most of the time the refs say is final.
---

"There are three things all wise men fear: the sea in storm, a night with no moon, and the anger of a gentle man."
I believe the fight was rightfully stopped because Hamil could not continue fighting. I think the major discussion will be based on if this was because of Hamil's dislocated shoulder or because of the effects (the cut) from the illegal elbows.

I personally thought Hamill could not continue because of the shoulder as alluded by him with his brief interview with Joe Rogan after the fight. If this is the case I think it should be ruled a no contest (or even a win by Jones) because the injury happened prior to the illegal blows.

I also agree with the management that the referee (Steve Mazzagatti?) handled the situation incorrectly when he verbally asked Hamill if he could continue fighting. He should have asked for a translater to communicate with Hamill.
Bantamweight
Join Date: Oct 2009
Location: Hampshire, UK
Posts: 669
i didn't read the article, but i am late for work so just quickly getting this in...

Steve waved his hands over Hamill who had his eyes closed due to them being covered with blood and the dumbass that steve was saying "Matt you alright? Matt you ok" and then stopped it when he didnt reply to him.
Even eye surgery didn't convince the Athletic Commission that they were wrong about Burns win over Johnson, so I don't see any way they would turn this to a NC. The basic philisophy of the NSAC is that they are unable to make mistakes, and they will not do anything that would prove that they're wrong.
I dont think it was a wrong call about the DQ hammil was defending himself with his arm so he wouldnt of been stoped cos of his arm alone it was close to been stoped with the GnP but thats but it wasnt and then jones did 2 12 - 6 elbows that stoped the fight DQ was the right ruleing
tho i do find it funny that he was asking a deaf man if he was ok to fight.....
That's one thing I did notice when Mazagatti stepped in, that he was communicating to Hamill as if he could hear him or understand him with blood pooled in his eyes. It was obvious he was hurt but the cut on the nose (caused by illegal elbows) was not the reason the fight *SHOULD HAVE* been stopped. They didn't even bother trying to give him his rest period. Since Matt could not either hear nor see Mazagatti ask if he was okay, he had no chance to respond to the question.
Josh Stein (aka Ironman here) posted over on MMAOpinion
about the terrible job "the Maz" did in stopping the fight. Even worse was that the head of the Nevada State Athletic Commission (Kieth Kizer) was defending Mazagatti's miscall in the post-event press conference. I agree that Bones' shots were illegal and deserved a point deduction since they were intentional (without malice) but they were not the reason why Hamill was unable to continue. I would further argue that the fight should have been stopped before the elbows had even been thrown since Matt was doing little to protect himself besides cover up and stick his arms up. By definition I wouldn't consider those two acts as the fighter "intelligently defending" himself.
In the end this will be about as impacting to his career as Fedor's cut 'loss' or Anderson's upkick DQ. My advice for him would be to keep training as the UFC will be calling him to fight again and they'll be calling him soon. Jones is an animal and his momentum and performances will clear him of this drama by his next fight. I hope the UFC was kind enough to give him his win bonus regardless of the decision.
Its not gonna get overturned and just makes Jones look like a whiny bitch IMO. The first time a replay was used to decide a fight, I don't care if the Maz was in the wrong (I don't think he was) the athletic commision is gonna back him like hell because overturning it questions the legitimacy of instant replay.
---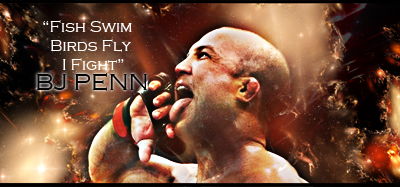 "If you get hit and it hurts hit him back you not knocked out yet."-Joe Doerksen
The Toxic Terrors (FFL)
Demetrious Johnson*Eduardo Dantas*Emanuel Newton*Will Brooks*Michael Page
Homicidal Maniac

Join Date: Apr 2007
Location: Houston, Texas
Posts: 6,193
the shoulder is not why hamill could not continue, hamill would have continued to fight if his arm was ripped off,
---
Over! 2,000,000 Views!
Currently Active Users Viewing This Thread: 1

(0 members and 1 guests)
Posting Rules

You may post new threads

You may post replies

You may not post attachments

You may not edit your posts

---

HTML code is Off

---