Condit out of UFC 108
---
http://www.mmaunltd.com/news-detail....inst-daley.htm
Quote:
Carlos Condit has suffered an injury and has been forced to withdraw from his UFC 108 contest against hard-hitting Brit Paul Daley, MMAUnltd.com has learned from a source close to the contest.
We were told that a replacement is being sought for the event on January 2nd.
Matching Daley with a competitor of the same calibre as Condit as relatively short notice won't be easy but with a 'feud' between Rough House and American Kickboxing Academy's welterweights, maybe that could be a possibility and one that the fans would enjoy.
Josh Koscheck in particular has been very vocal, demeaning Daley's team-mate Dan Hardy as he gets set to fight GSP for the title in March.
I really hope they do find an opponent - of around the same calibre. Really looking forward to seeing Daley fight again
EDIT*********
Update from Daley
Quote:
"I'd [accept] any fight.. I just wanna fight. Condit is a big ***** IMO, I have inside information on that dude....it's all good as long as I fight," he wrote, a comment that is sure to enrage former WEC welterweight champion Condit.

A source close to Daley said the British welterweight is under the impression Condit had not begun a proper training camp, and is questioning how long Condit had known he would not be fighting. "Paul has spent a shitload of money on this training camp out of his own pocket, and his team have bought non-refundable tickets to go out to the US for the fight so hopefully Paul gets another opponent for this card, he is really pissed off," the source said.

In his post on The Underground, Daley went on to appeal to UFC matchmaker Joe Silva for a new opponent, suggesting a couple of names he would like to fight. "Koshcheck...is a tough motherf*cker, but I accept the challenge. Hazellet has sick subs, and is dangerous, but I accept that fight too. Any top level fighter in 170lbs with a winning record. Joe make it happen."
---
Big Thanks to KryOnicle for the sig!
Fav Fighters

HW: Frank Mir
LH: Lil Nog
MW: Bisping
WW: Hardy
LW: Ross Pearson
I wouldn't mind seeing daley vs Hazelett .
Amatuer
Join Date: Nov 2009
Location: Boston, MA
Posts: 156
wow that card was doomed from the beginning. Gets worse every week. the only fight I'm excited about is the Evans/Silva but only because I don't like rashad and am a huge Thiago fan.

The other fights are marginal at best IMO
You know Koscheck is game -- and it fits with his wanting to fight every two months or so as it seems
Another option would be to scrap the Kampmann vs Markham match at this show, and let Kampmann get a rematch. Just throwing the idea out there. Obviously, Paul Daley wouldn't have a problem with it since he is such a tough guy.
---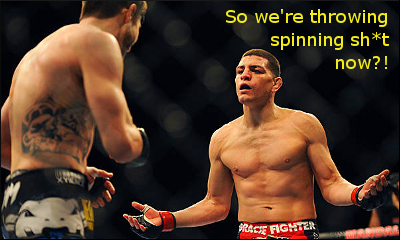 Damn it! I was hoping to see Condit slap this fool around a bit.
---

Invictus Maneo
Join Date: Sep 2009
Location: Boston, MA
Posts: 983
figures the UFC event i go to is cursed...well as long as the lauzons don't get hurt I don't mind. seeing as they are the only reason im really going anyway.
---
Quote:
Hmmm...Daley's kind of a prick, isn't he?
Sure seems like it.
Super Heavyweight

Join Date: Sep 2008
Posts: 4,364
Wth is wrong with this card.

Every frigging weak somebody gets injured...

Join Date: May 2008
Posts: 11,388
I'm british but still wished I could see Daley get his ass handed to him....pity
Currently Active Users Viewing This Thread: 1

(0 members and 1 guests)
Posting Rules

You may post new threads

You may post replies

You may not post attachments

You may not edit your posts

---

HTML code is Off

---