Matt Hamill: Jon Jones definitely didn't lose our fight -- and I definitely didn't wi
---
Quote:
"I know it looked bad Saturday night but it looked a lot worse than it was. Aside from a few stitches in my nose and a sore shoulder I feel fine. I give all the credit to Jon Jones. He caught me by surprise with an awesome trip and I dislocated my shoulder when we hit the ground. I knew it was probably over at that point but I will die before I tap so I did the best I could under the circumstances. We train to wind up in bad positions and it paid off because I felt I was still able to defend even though I knew I couldn't get up. Jon's young and full of so much talent. Aside from making a mistake he did his job and he did it well. He definitely didn't lose this fight and I definitely didn't win, but I guess the rules are there for a reason. It is what it is ... I wish Jon all the best and I'd like to thank him for the professional and respectful way he has handled himself. I felt bad for him since a simple mistake caused him to loose a win bonus but as I know first hand, Dana, Lorenzo and the rest of the UFC take great care of their fighters. I'm sure Jon received a win bonus and more. As for me, you know I'll be back. Fighting in the UFC is my job and I'll be back to work very soon"
UFC light heavyweight Matt Hamill has no "Bones" about the illegal elbows he received in his disqualification win over Jon Jones at The Ultimate Fighter (TUF) 10 Finale from "The Pearl" at the Palms Resort and Casino in Las Vegas, Nevada on Dec. 5. "The Hammer" was completely decimated on the ground, perhaps mere seconds away from a technical knockout until Jones rained down a few 12-6 elbows that caused referee Steve Mazzagatti to halt the contest. After Hamill could not continue and instant replay was utilized, Jones was disqualified for the illegal elbows. But did he deserve it? Matt Hamill doesn't think so. Do you?
Source -
http://www.mmamania.com/2009/12/10/1...nes-definitely
After reading his dislocated his shoulder during the trip, and he knew the fight was over then. It should at least be a NC now. The illegal blows did not stop Matt continuing.
---

"There are three things all wise men fear: the sea in storm, a night with no moon, and the anger of a gentle man."
Classy as per usual is Mr Hamill. There is no point changing the decision. Jones himself knew it was wrong and he has gone on record to say that he did illegal stuff so therefore the decision is justified. Bones is young and this is a good learning experience for him as I highly doubt he'll attempt such illegal blows like that again. It's hardly damaged his career. He still hasn't been stopped and he's growing more and more dangerous. I wonder if him and Rashad will ever fight, hmm.

I do think that Ryan Bader is a sleeper, though. I reckon Bader could give Bones a lot of problems.
---
Why Do We Fall?
Even if the decision won't be changed this proved that Maz sucks as a ref.
---
Jones immediately being deducted a point was completely correct. It was a blatant foul.

Jones being DQed (even after the ref watched instant replay) for a foul that DIDN'T end the fight is completely incorrect.

BOTTOM LINE!
Heavyweight

Join Date: Sep 2007
Posts: 3,705
why continue the DQ discussion AGAIN here? everybody knows what happen and no point to bring it up again. props to matt for being classy and a warrior.
Yeah what a respectful reflection from Hamill as always, such a good sportsman.
Bantamweight
Join Date: Jan 2009
Posts: 963
lots of respect for matt hammil
i was glad to see this as it may make it a little bit harder to be so critical of jones, its just one of those things that happens
---
Favourite Fighters
Anderson Silva
Mark Hunt
Bisping
Fedor
Machida
Pettis
Aldo
McGregor
'John' Wayne Parr
Nathan 'Carnage' Corbett
Bruce Lee
Megaweight
Join Date: Mar 2007
Posts: 5,499
I love how the DQ convo gets brought right up. The reality here is we have 2 classy fighters handling a shitty situation in the best way possible. Maz blows, we all know this, but who cares at this point? Start a petition against him and send it in, hell I'd sign it.

As to the article it shows how much of a warrior Matt is and while he will probably never be champ he has a lot of good fights in his future and no one should ever take him lightly.
hamill and jones have both been respectful about the fight, its very classy, I think they should have a rematch.
---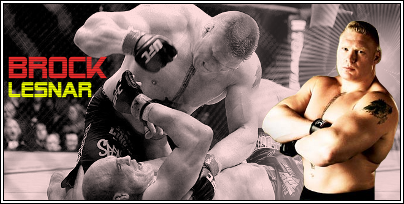 Currently Active Users Viewing This Thread: 1

(0 members and 1 guests)
Posting Rules

You may post new threads

You may post replies

You may not post attachments

You may not edit your posts

---

HTML code is Off

---