View Poll Results

: Who wins, GSP or Anderson Silva

GSP
77
49.68%
Anderson Silva
78
50.32%
Voters: 155. You may not vote on this poll
Banned
Join Date: Dec 2007
Posts: 439
Quote:
...its been a while since gsp break danced so that dance competito-i mean fight could be exciting.
Will someone please make a gif of this
I'd say catch weight at 180 or at MW. I know Silva has fought at 170 before but he's been at 185 for a while and cutting down to 170 could create a legitimate excuse as to why GSP squashed the spider...
flame on!
I vote Other, this fights really does not interest me much at all, I just want to see GSP stay at 170, as for Silva I want to see him at both 185 and 205.

Shogun vs Silva is the fight I really want to see at 205.

But if this fight really had to happen, not that I think it will, but if it did I would like to see it at 185 for the MW title.
---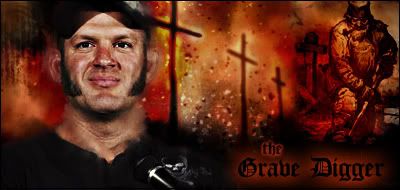 Silva can talk and talk about going to WW but get real it isn't happening. Anderson looks huge at MW and with the possible exception of maybe Marquardt and Belcher is the biggest MW in the UFC. Forrest can move up and be a big LHW. I don't care that he fought at WW early in his career short of cutting off an arm he is not making WW.
---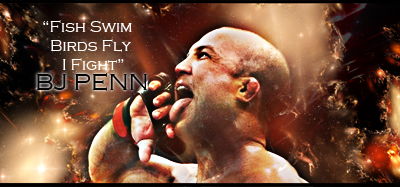 "If you get hit and it hurts hit him back you not knocked out yet."-Joe Doerksen
The Toxic Terrors (FFL)
Demetrious Johnson*Eduardo Dantas*Emanuel Newton*Will Brooks*Michael Page
Amateur
Join Date: May 2009
Posts: 189
If Heavyweights fight can fight at a 60lbs difference, why are we all complaining about a bigger Silva against GSP?

How bout Royce Gracie... Look at the weight differences back in the day...
Curitiba Food and Liquor

Join Date: Dec 2006
Location: NY
Posts: 16,176
Quote:
Middleweight. I don't want to see some anorexic Anderson Silva fighting a fully energized GSP. GSP said he's up to 190 pounds now before fight night - Let him put on 5-10 more pounds of muscle and call it a fight.

I just think the fight loses all interest when Anderson dips below 185. I'm not interested in seeing "skinny Anderson" or "dehydrated Anderson." I want to see Anderson in all his glory fighting GSP in all of his.
Quoted for truth, and hoping that if this fight happens, it might actually include some standup from GSP, or dare I hope, stand and trade.
---

Sig Credit to Toxic

Banned
Join Date: Aug 2009
Location: Las Vegas, NV
Posts: 670
Honestly if Anderson comes down and kicks his chicken **** ass then GSP will just be a punk. He should move up like he has been talking about it seems for years now. But to answer the post IT DON'T MATTER the weight, just wanna watch the best beat GSP in a great fight.
Lightweight
Join Date: Jan 2009
Posts: 1,858
I don't want to see this fight at all. Anderson's too big. That plus his freaky standup, and it could get ugly.
GSP would have to grease....
And I"m not suggesting GSP's greased before! Well, maybe I am.
Lightweight
Join Date: May 2010
Location: Philippines
Posts: 1,669
This fight should have/would have already been solidified been like UFC 116, UFC 117. F*** U Dana White and Joe Silva.

GSP gets tucked away in TUF. Silva gets force fed garbage.
Bantamweight
Join Date: Mar 2009
Location: Ottawa
Posts: 937
I think one of the reasons this isn't happening is because White was so pissed at Silva after his last performance. I was really hoping it would happen after GSP beat Hardy and Silva beat Maia, but Silva clowned around so much that he might have screwed it up.

Silva is going to be bigger, just do it at 185, and do it soon! I really feel GSP has a legitimate shot, he is definately not a favorite, but now I think he has a chance.
Quote:
If Heavyweights fight can fight at a 60lbs difference, why are we all complaining about a bigger Silva against GSP?

How bout Royce Gracie... Look at the weight differences back in the day...
The size diffrence will be comparable to Lesnar/Couture. Gracie fought a bunch of guys who had no idea what he was doing. I am pretty sure Anderson Silva will understand what GSP is doing, I am also pretty sure the skill difference between the Lesnar that donkey konged Couture and Anderson Silva is pretty vast.
Not that any of this matters, Anderson is bigger than guys like Rumble and Alves. People Forrest is a huge LHW and Anderson looked every bit as big as him. I am completely mind boggled at that fact that people believe just because Anderson mentions moving down that he is actually physically capable of doing it. I mean if Brock Lesnar said he was moving down to FW to challlenge Jose Aldo would everyone just accept it as fact that he could do it?
---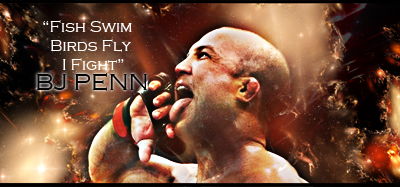 "If you get hit and it hurts hit him back you not knocked out yet."-Joe Doerksen
The Toxic Terrors (FFL)
Demetrious Johnson*Eduardo Dantas*Emanuel Newton*Will Brooks*Michael Page
Currently Active Users Viewing This Thread: 1

(0 members and 1 guests)
Posting Rules

You may post new threads

You may post replies

You may not post attachments

You may not edit your posts

---

HTML code is Off

---