View Poll Results

: Who wins, GSP or Anderson Silva

GSP
77
49.68%
Anderson Silva
78
50.32%
Voters: 155. You may not vote on this poll
GSP is not Sonnen. Fist off he probably has 30 lbs of muscle and a fairly substantial reach on GSP considering AS is a huge monster of a MW that means something. Anderson Silva vs GSP size wise is gonna be much closer to Brock Lesnar vs Randy Couture than people realize in fact if may look even more lopsided.
---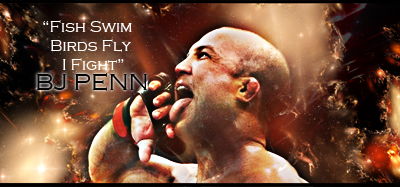 "If you get hit and it hurts hit him back you not knocked out yet."-Joe Doerksen
The Toxic Terrors (FFL)
Demetrious Johnson*Eduardo Dantas*Emanuel Newton*Will Brooks*Michael Page
MMA Fanatic
Join Date: Aug 2009
Location: London
Posts: 80
This is all a trick by silva to get GSP to move up! He showed a weakness to wrestling to tempt GSP!!
JK
I still think Silva takes that fight but it may be a little closer than i had first thought. I still think Silva didnt look his usual self vs Sonnen and seemed to have an off night. The rib injury may have had something to do with it. A fully fit Silva takes GSP and Sonnen much more convincingly in a rematch i think.
---
Fan of: A. Silva, BJ Penn, Shogun, Cain Velasquez, George Soti, Jose Aldo, JDS, Demian Maia
i see a fully healthy Silva being able to beat GSP with ease, GSP's wrestling and top control is about equal to Sonnen's, only he has 20 pounds less muscle mass. Andy's chin and gas tank both proved to be incredible at 117.
My mind has been changed for sure. I thought GSP would get tooled, but after seeing how Chaels speed gave Anderson problems EVEN ON THE FEET, I give GSP a huge shot at winning. GSP is 100000x more technical than Chael, he will see submissions coming from a mile away, and I see a clean decision victory for GSP. He's not as small as you think folks, He stays ridiculously lean for WW.



Of course, it's easy to say now!
I used to think GSP had a great chance, but thinking about it now.. GSP's a natural WW. Probably the perfect WW. Silva looks comfortable at LHW, and there are some pretty large guys there. I don't doubt GSP can get Silva down, but keeping him down and avoid his reach and submission attempts is another thing entirely. GSP has the skill but unfortunately isn't as big enough for Silva.
If I'm honest I don't really care who wins between GSP and Silva,I like them both,I just want to see the fight! C'mon UFC lets do this already!!
New Anderson vs GSP poll.
---
Sonnen put a beating on Silva, there's no doubt about it.

The fight showed Anderson is human.

In my opinion I've thought that GSP sitting on the sidelines watching Anderson annihilate his competition made him think 'man, der is no way I want to fight dis guy', but now that Sonnen did such a good job, I wonder if that has changed. Perhaps in Dana Whites mind also?

What I want to know is what YOU think?

I've chatted with casual fans and they think GSP would pummel Silva.

In my opinion, I think Silva takes this... here's my reasoning.

The better question to ask is, do you think GSP could beat Sonnen? I just don't think so. Sonnen is bigger and stronger and has even more confidence than GSP.

However, GSP's cardio and discipline might be better then Sonnen.

This is a very tough call, and want to see how everyone else thinks.

Vote up top, then comment below.
Banned
Join Date: Oct 2009
Posts: 7,811
I still believe GSP would win! And the Sonnen fight most likely was the initiator just like you said.

I just hope we see it late 2011.
Bantamweight
Join Date: Feb 2010
Posts: 780
The fact that now it would happen with GSP coming in as the LNP champion of the world, and Anderson as the Magic Triangle Wizard, really diminishes the aura of major dominance both champions had coming it that BJ vs GSP 2 had for say.
---
special thanks to
Matt Hughes
Rashad Evans
Shane Carwin
Anderson Silva
and of course Gray Maynard
NPFFL: JDS, Bisping, Rampage, Kampmann
Depends if Silva is healthy coming into this hypothetical fight with GSP... still really depends when it would happen. If GSP is peaking, and the Spider has even begun to decline (physically/mentally), sure GSP has a shot.
---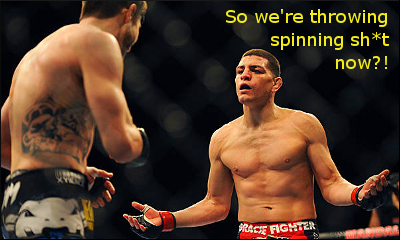 Currently Active Users Viewing This Thread: 1

(0 members and 1 guests)
Posting Rules

You may post new threads

You may post replies

You may not post attachments

You may not edit your posts

---

HTML code is Off

---