MMA Fanatic
Join Date: Oct 2008
Posts: 45
Frank Mire @ 265
---
Fairly clear which direction he's going in with this (bulking up for a potential Lesnar rematch). Looked in good shape at the weigh ins and makes sense given his fighting style. Hope it works out for him (for example Werdum didn't seem to fare so well after he bulked up). Any thoughts?
I think it will. It appears he is doing it the intelligent way, and I think that size/strength is a very important factor in beating Lesnar.
---
What a stud
Quote:
The power of Aleks, his small baby and pimp hardcore dogs has granted you useful insight, my friend.
Bantamweight
Join Date: Jan 2008
Location: Ireland
Posts: 595
I think werdum just let himself go bulking up genrally involves muscle he had tits.

Hope thats good muscle mir put on not just weight that'll mak him gas
Welterweight
Join Date: Jul 2008
Posts: 2,230
It's good for him to bulk up and get stronger, especially if he's looking for a Lesnar rematch. However, i hope for his sake that getting bigger doesnt significantly affect his conditioning, especially since that has been a problem for him in his past.
I guess well find out tonight how good the newer and bigger Mir is!
He should be looking for a rematch with a healthy Nog, then we talks about Brock. I got a bad cramp in my fingers typing that.
---

frank "mire"? is that some kind of freudian slip, implying he'll be slow and sluggish? :P
---
Everybody good, plenty of slaves for my robot colony?
the thing about mir bulking up is he will stand and strike or kick and with the extra weight he will gas quickly, and he is known to gas. where brock is very heavy but he takes people down from the start and normally doesnt stand and punch for extended periods of time, so i dont know how well bulking up will help mir.
---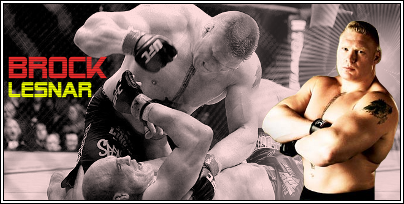 "For he sang of a wheel returning, And the mire trod back to mire, And how red hells and golden heavens Are castles in the fire. "
---
Sjung för gamla Djurgår'n
Lock the gates, make them watch...
it looks like he gained good mass, he's not ripped like say kongo, but but no means is he looking sloppy. on the count down he said he gained mass, but not like a bodybuilder because that would slow him down. i hope he wasn't kidding.
i think with his improved striking and adding lean muscle makes frank more of a threat. he's definately looking at brock and re-gaining the belt. (he'll need gsp level tdd to do that)
Size is good but he needs to improve his wrestling. Brock will destroy him regardless of his size. Another thing is size=/=strength. Brock has been his size (and bigger) for years--since his high school days while Frank is bulking up at the age of 30. The last point is that Frank's style isn't really suited for a guy who is bigger than his optimal size. BJJ isn't really an art where you can bully a guy around when you have a size advantage--its not wrestling. Size will be an advantage against some non-wrestlers but I think that Cain and others would still throw him around like a ragdoll (and Cain is 240).
Currently Active Users Viewing This Thread: 1

(0 members and 1 guests)
Posting Rules

You may post new threads

You may post replies

You may not post attachments

You may not edit your posts

---

HTML code is Off

---