MMA Fanatic
Join Date: Oct 2009
Location: Coventry England
Posts: 31
shinya aoki would he be able to compete in the ufc?
---
Yes his BJJ is amazing but would that help with a blown up 155 wrestler (Maynard).
Plus his striking is suspect to say the least.
I just dont know.
Discuss.
The short answer is no.

IMO Aoki's bjj is over rated. The only world class grappler he's fought (Shaolin) he didn't want any part of the ground game.

There are definitely guys that he could beat, but he would struggle against the top of the division.
Short answer: I really don't know.

I'm not one of those folks who thinks he's automatically overrated. You hear so often his striking is non-existent, his takedowns suck, etc. but fight after fight, he's got his opponent on the ground. Far more often than not, he wins. Busting Hirota's arm in a little over two minutes while essentially not getting touched is pretty impressive to me.

My question is his size. I doubt he cuts much weight, if any. I'll be really excited to see him against Melendez, without tights, in a cage. I think that fight will answer a lot of questions about his current ranking.
MMA fighter

Join Date: Oct 2006
Location: West Carrollton, Ohio
Posts: 2,575
He finds a way to win and has a sick bottom game and pretty solid top game. His stand up is bad but he is getting better and less likely to get absolutely blasted when he is on his feet. His wrestling would be his biggest problem area in the UFC he would struggle to get a lot of the UFC's 55ers down. He could tap most guys though but might also get KO'd or smothered by some guys. I would just have to see it.
Flyweight
Join Date: Aug 2007
Posts: 436
It would be interesting, obviously he could not beat Penn, but who at 155 can.
I would pick Florian and a few others over him also, but a top 5-8 LWT is always welcomed in the UFC
Light Heavyweight
Join Date: Nov 2008
Location: NC
Posts: 3,059
He'd be a good middle of the road guy but with his suspect striking, he'd get blown away by a few of the larger heavier handed guys.
---
Attero Dominatus.
Banned
Join Date: Oct 2009
Posts: 7,811
First of all I would love to see Aoki in the UFC! He is an artist on the ground
what nobody can deny. I consider him to be under the top 5 LW in the World right now, he deinitely has the gifts to beat guys like Florian, Sanchez, Gomi, Stevenson, Edgar and Co. he can play a leadrole in the UFC LW devision
but he can also suffer some brutal KO's from the huge UFC fighters!
Im not sure how he would do but he would definatly beat Maynard, Gray doesn't finish fights, his top control is not extraordinary and he leaves space between him and his opponent, I just don't see how he could survive 3 rounds in order to gain the win.
---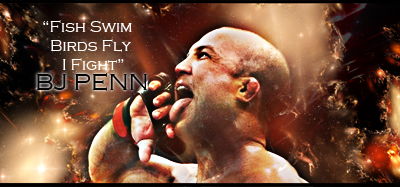 "If you get hit and it hurts hit him back you not knocked out yet."-Joe Doerksen
The Toxic Terrors (FFL)
Demetrious Johnson*Eduardo Dantas*Emanuel Newton*Will Brooks*Michael Page
Aoki has an amazing ground game and Gray has a boring has that lay n pray style. Me thinks Aoki will eventullay catch him in the something. he's a crafty little fellar.
---

Currently Active Users Viewing This Thread: 1

(0 members and 1 guests)
Posting Rules

You may post new threads

You may post replies

You may not post attachments

You may not edit your posts

---

HTML code is Off

---