fitch and koscheck gonna take daley straight to the ground, and win by either sub or desision.

would much rather see him fight alves, cus i don't think he'll have much of a chance to keep it standing against fitch or koscheck.
---
I only live by 3 rules: Eat Twat, Smoke Pot, and Smile Alot
Light Heavyweight
Join Date: Nov 2008
Location: NC
Posts: 3,059
Kos will beat Daley no problem. Fitch will grind him to a decision.

I really want to see him fight Alves though
---
Attero Dominatus.
I'd rather see him fight Alves too. Give him more time to work on his ground skills before he's thrown in there with a top tier wrestler. Alves or AJ.
I would be interested to see if Alves would look to take Daley down, Alves has primarily been a stand up fighter but I think I would give him an edge on the ground in this fight so it could be interesting.
---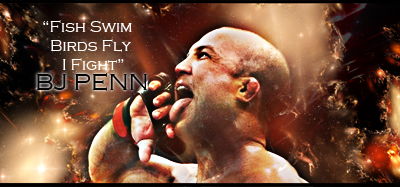 "If you get hit and it hurts hit him back you not knocked out yet."-Joe Doerksen
The Toxic Terrors (FFL)
Demetrious Johnson*Eduardo Dantas*Emanuel Newton*Will Brooks*Michael Page
Kos vs Daley is the best possible fight.


Kos called out Daley's partner Hardy.

If he is vocal about the match it might be very interesting.

Plus Kos might risk the stand-up.
---
I dunno Kos might think he can take him standing with his recent streak of tko's/ko's. I'd love to see Kos get ktfo though.
MMA Fanatic
Join Date: Apr 2007
Posts: 75
I personally would prefer to see Daley vs Rumble Johnson if anyone but the Alves fight is very interesting... I really think koscheck would take him down and GnP out a win, but that's just an opinion.. Anyway, it seems that Rumble and Daley both have good stand-up not to mention neither of the two would take it to the ground... The only problem is that someone is prolly not making weight, but when your pumping out 1st round KO's in the UFC it doesn't seem to matter. Thoughts on that possible matchup?
Lightweight
Join Date: Dec 2009
Location: Chicago in my heart, Mabank Texas under my feet.
Posts: 1,828
I would love to see him vs Alves.

Kos would be a good matchup but give him Alves, that would be a great standup war!
Currently Active Users Viewing This Thread: 1

(0 members and 1 guests)
Posting Rules

You may post new threads

You may post replies

You may not post attachments

You may not edit your posts

---

HTML code is Off

---