MMA Fanatic
Join Date: Oct 2009
Posts: 92
i hope one day they all make big dollars. i have nothing against the fighters, they're the ones with all the heart and who are putting everything on the line. i also know all boxers don't make a million, that makes it ok for the ufc to underpay? rashad evans is a top fighter in the ufc, if he gets that 4 times a year it's 1.5 million. you think floyd mayweather will fight 4 times a year for 1.5 mil? or manny paquio (sp)? i bet even oscar de la hoya would laugh at that and he's gotten his ass kicked the last few times he's fought. you think any top flight boxer will get in the ring for 375k? middle of the road, of course, but not the top guys. the problem as i see it, not that it means anything, is that all fight promoters are the same. you fighters put it all out there, we'll take all the money and let some trickle down to you.
Quote:
Math is not your strongest subject in school is it?

And really at the end of the day, the card was not much better (as far a name power) than a fight night, so Rashad, the biggest name on the card, should be getting paid the most!
Heh.
Usually I'm not so bad... but I hadn't slept hardly at all in about three nights. Now that I'm a bit more rested... I feel pretty embarrassed by that.
---
Defecato, ergo sum.
Leading the Thiago Silva bandwagon
Rashad has busted his ass and been highly successful in the UFC, I'm happy to see him make a nice payday.
---
"Yeah, well, you know, that's just, like, your opinion, man."
Ooooh Rashad is getting that paper! The UFC will NEVER let him go.

Ever! He's getting paid almost what Chuck Liddell used to get paid (Almost)
---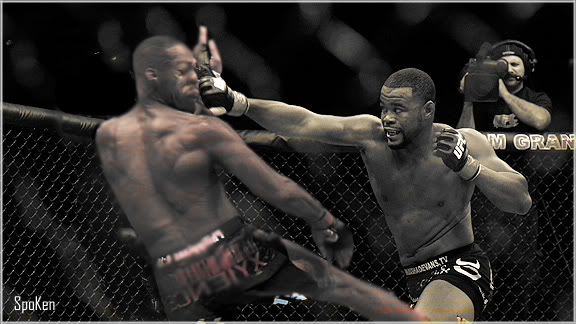 Sweet sig by Life B EZ
I feel like I get paid way to much money, but not enough -Nick Diaz
Currently Active Users Viewing This Thread: 1

(0 members and 1 guests)
Posting Rules

You may post new threads

You may post replies

You may not post attachments

You may not edit your posts

---

HTML code is Off

---