Curitiba Food and Liquor

Join Date: Dec 2006
Location: NY
Posts: 16,176
Is it just me? ***NO SPOILERS PLEASE!!!***
---
Or is this particular UFN crowd particularly rude and douchy?

They were booing every chance they got. Assholes.
---

Sig Credit to Toxic

haha. I was wondering the exact same thing. Only got to tune in for the end of the Diaz/Maynard fight but that crowd was letting them hear it
Lightweight
Join Date: Dec 2009
Location: Chicago in my heart, Mabank Texas under my feet.
Posts: 1,828
I was gonna start this same thread......

Yea I thought the crowd was very bitchy tonight.

The UFC events have been plagued by bad crowds lately. They need to go back to Canada soon, as the crowds up there seem to love everything UFC/GSP related.
Bantamweight
Join Date: Apr 2007
Posts: 540
Yep seemed to be lots idiots there thats for sure...

Frustrating really! Especially when it was a really solid night of fights.
I can't believe they boo'd Simpson, that dude showed huge heart and won big props from me as a fan. Im disgusted by that crowd.
---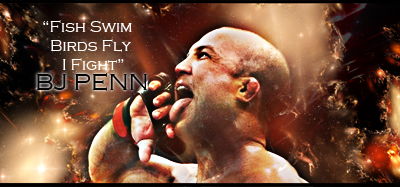 "If you get hit and it hurts hit him back you not knocked out yet."-Joe Doerksen
The Toxic Terrors (FFL)
Demetrious Johnson*Eduardo Dantas*Emanuel Newton*Will Brooks*Michael Page
Yeah they were booing Simpson hard Joe usually sticks up for the fighters but he really had to step it up a notch tonight.
---
"Silva you got one commin. little ass ninja you better keep your ass down at 185 buddy, cheatin MOTHERFU.....I better watch my language my moms watchin"

- Mark "The Hammer" Coleman
At first I thought I was going to be impressed with the crowd when they gave Mazagatti a big cheer and cheered for I forget who when they got to side control. I is wrong.
---

Quote:
Or is this particular UFN crowd particularly rude and douchy?

They were booing every chance they got. Assholes.
This is why I have really gotten to appreciate the japanese fans the very few times that I have been able to enjoy a Dream or Dream/ K-1 event.
I can't believe that Joe actually had to scold the crowd for their rudeness, but I am really happy that he did so. Their behavior after the Lawlor/ Simpson fight was just absolute ignorance in its most disgusting and pure form. Shame on them.
Amatuer
Join Date: Dec 2009
Posts: 160
It's the UFC's and Dana's fault really, these are the people they are trying to market towards. They want the dumb and drunken people who will pay the money and only want to see each fighters throw bombs until one gets ktfo'd.

I guess they don't realize it's an actual sport and more is going on then just big punches being thrown and people getting KO'd.

Man, buy some pride dvd's or something, read a book.
Thats pretty much what Lawor and Simpson did though, its like the crowd was mad Simpson refused to go down and stay down. WTF?
---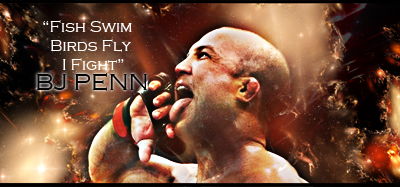 "If you get hit and it hurts hit him back you not knocked out yet."-Joe Doerksen
The Toxic Terrors (FFL)
Demetrious Johnson*Eduardo Dantas*Emanuel Newton*Will Brooks*Michael Page
Currently Active Users Viewing This Thread: 1

(0 members and 1 guests)
Posting Rules

You may post new threads

You may post replies

You may not post attachments

You may not edit your posts

---

HTML code is Off

---